The Coquitlam dog walker who was rescued after spending two nights in the rainy wilderness last week says she is "just glad to be alive." 
Annette Poitras was still a little sore and unable to walk without assistance when she was discharged from Royal Columbian Hospital Tuesday afternoon but she told reporters that she was "ecstatic" to finally be getting home. 
"I am going to have some ice cream," she said. "I am going to go home, lie on the couch and just be thankful that I am here."
The 56-year-old was walking Roxy, Chloe and Bubba on Eagle Mountain last Monday when she slipped and fell on a log, knocking herself unconscious. She said she is not sure how long she was out but that she lost her phone and her gloves, and had to locate one of the dogs.
Two days later, more than 100 search and rescue crew members from across B.C. were in the field when they found Poitras and the animals, and airlifted them to safety.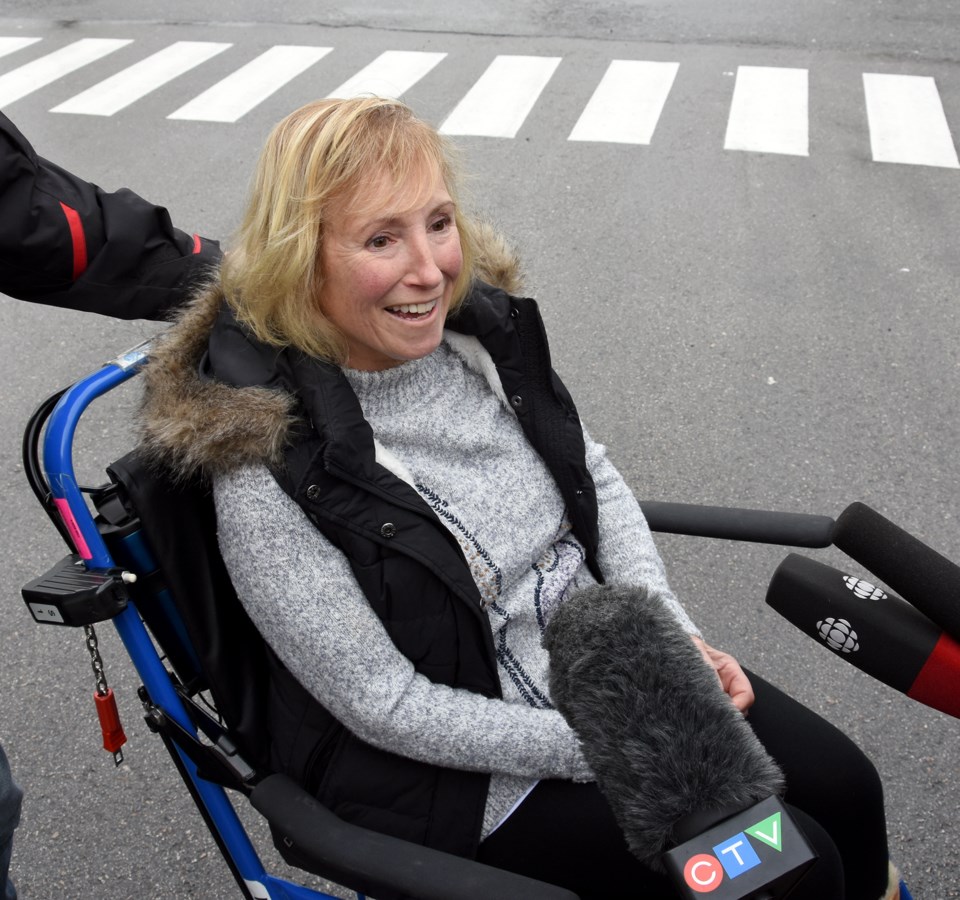 "If I had to spend one more night, I didn't think I was going to make it," she said. "I really didn't."
Poitras said she had seen the helicopters overhead and tried to call out but, by the last day, she was too tired and weak to speak anymore. It was up to Roxy, a brown boxer, to alert rescuers to their location. 
"It it wasn't for Roxy," an emotional Poitras said before starting to cry. "She was just barking and barking. I couldn't call out. I was too weak."
She later added: "I wasn't going off that mountain without those dogs. No way, no way, no way."
Poitras said she still has pain on her left side from her fall and left hospital yesterday in a wheelchair pushed by her husband, Marcel Poitras.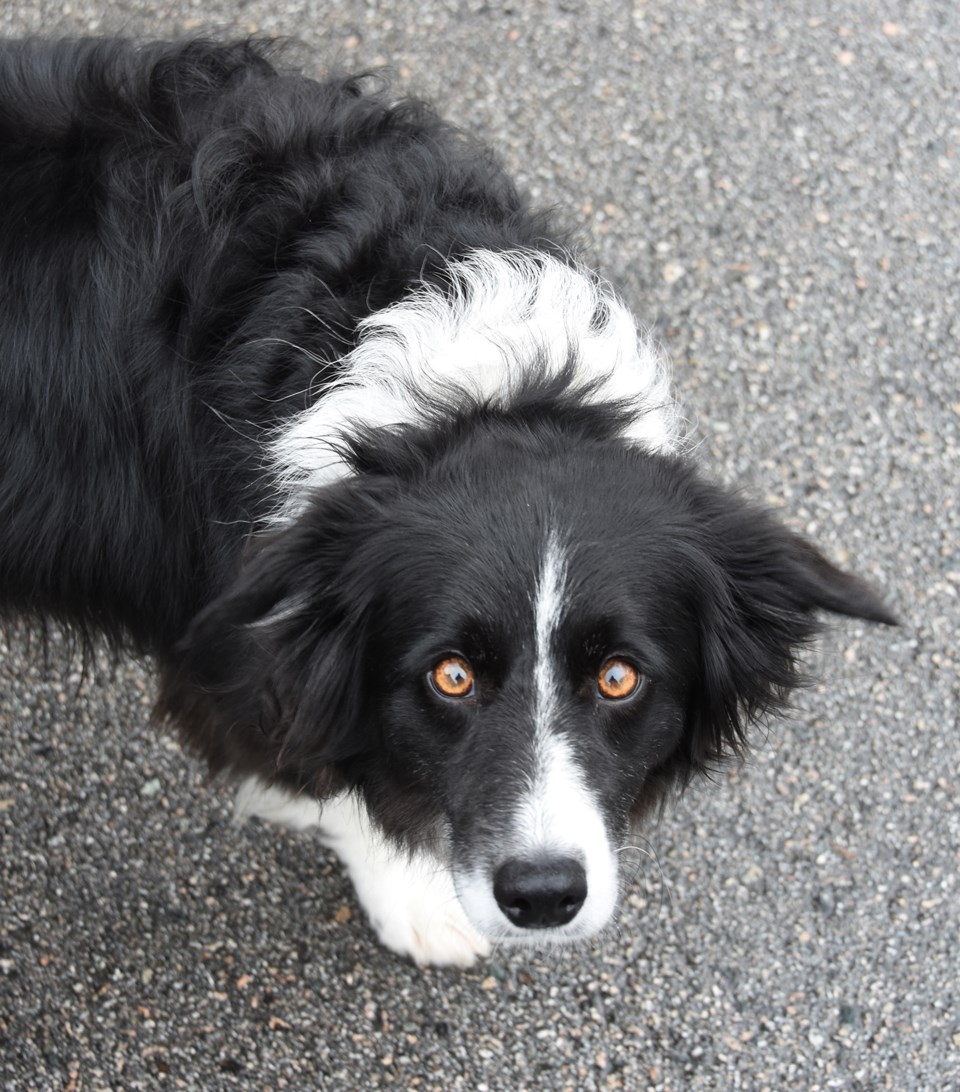 With their dog Chloe beside them, the pair told reporters that they were amazed at the support they received from the community and thanked search and rescue volunteers for getting Poitras home safe. 
"I am just glad to be alive," she said. "I am just so happy. It is hard to describe. I don't know what to say. I am just overwhelmed… It's like I won the lottery."
Marcel said he would be investing in a GPS tracker for his wife, who routinely walks dogs on Eagle and Burke mountains, and joked that he would "lock it to [her] ankle if I have to."He said he, too, was looking forward to finally getting his wife home. 
"It is time to get our lives back and get everything back to normal," he said. "We are pretty excited and looking forward to getting back."
gmckenna@tricitynews.com