Marine scientists, environmental advocates and a sea captain are raising the alarm after a set of log booms was towed away from the old Flavelle mill site, prompting concerns that Port Moody's local harbour seal population has been robbed of its primary location to bread and raise young pups. 
The sawmill — which stands as both a monument to the city's roots and a source of income for 70 workers — has boomed logs in the eastern portion of the Burrard Inlet for over 100 years. In that time, the thousands of square feet of floating timber has doubled as an important habitat for both the seal population and migrating birds. 
But concerns over the future of the sawmill have mounted in recent months. In late August, the sawmill's owners, AP Group, announced it would be closing the mill permanently due to "disproportionately high property taxes." 
"It's a real disaster for the seals," said Andrew Trites, director of UBC's Marine Mammal Unit. "They're going to be pregnant and I don't know where they're going to go." 
"It's going to be every mother for themselves." 
'AN ONUS ON US'
For several years, the harbour seal population of the Burrard Inlet had increased at what experts say is a phenomenal rate. That is until about three years ago, when it began to level off, a phenomenon some speculate could be a result of the area reaching its natural carrying capacity as transient orca whales increasingly look to the inlet for a meal.
"The Salish sea is being re-wilded after decades and decades of culling and hunting," said Trites. 
But as marine life comes back to the Burrard Inlet, it has also had to find a way to adapt to the growing human population, which has increasingly encroached and hardened shorelines, creating unsuitable or even dangerous breeding grounds. 
"People have taken over the foreshores, all the prime spots that they used to use. Seals don't have the same options that they had 100 years ago. They've adapted to the changes," said Trites, pointing to the Flavelle log booms. "It's not simply possible to turn the clock back and use some of these shorelines in the way they used to."
"There's an onus on us to compensate in some way."
A WILDLIFE SHOW
Last month, the Vancouver Aquarium — the country's biggest — indefinitely shut its doors after ticket sales evaporated due to the COVID-19 pandemic. 
But it wasn't the only chance to see large mammals up close. From spring into summer, the booms acted as a live, floating exhibit where anyone passing by in a kayak, paddle board or boat could catch a glimpse of some of the region's most iconic marine fauna as it went through its life-cycle.
"It's a bit of a wildlife show out there," said sea captain, educator and long-time environmental advocate Rod MacVicar.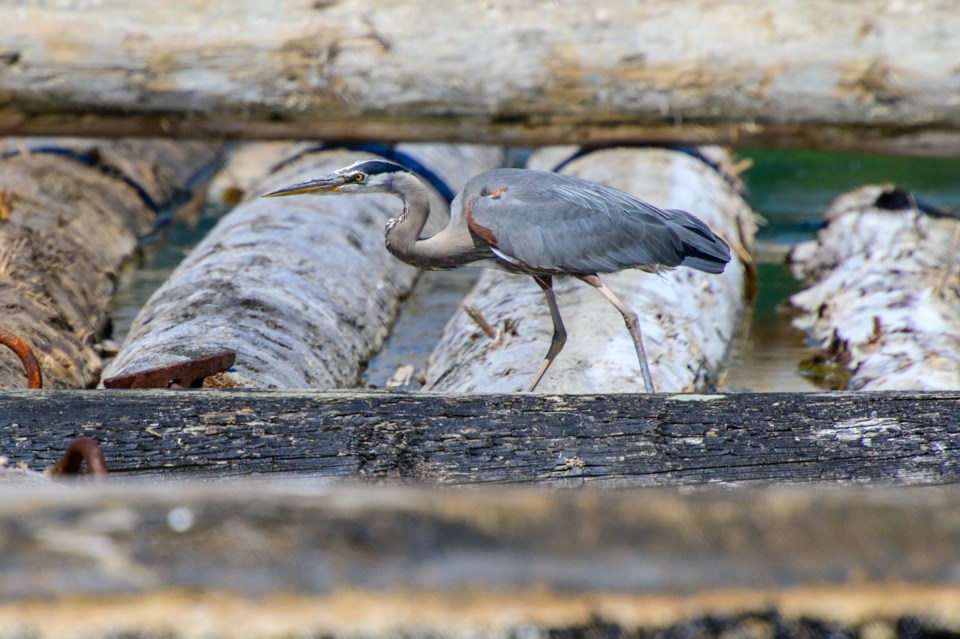 Burke Mountain Naturalists member Elaine Golds said she has spent many trips with MacVicar during the annual Christmas bird count documenting the birdlife and observing the seals on and around the booms.
"It was a place of refuge for them," she said, noting the several species of bird, including sandpipers and herons to eagles and vultures, that would use the booms as a platform to rest or hunt. 
Now, added MacVicar, "If you're on the sand and a wolf or coyote comes up, you're hooped."
A QUICK FIX
The seals are already showing signs of distress as they pop up their heads and find no place to rest, according to MacVicar. But come springtime, that distress could turn into a disaster, say scientists and advocates. 
One solution could be to create a floating set of rafts in the same way Newport, Ore., and San Francisco, Ca., have done for sea lions, at the same time creating a permanent tourist attraction.
In fact, part of Port Moody's Official Community Plan — which outlines a long-term vision for the Oceanfront District connecting the Flavelle sawmill site with Port Moody's historic core and Moody Centre — includes incorporating such platforms to substitute for the log booms. 
But much of that plan is in the hand of the landowners, and its redevelopment could take decades, according to Mayor Rob Vagramov.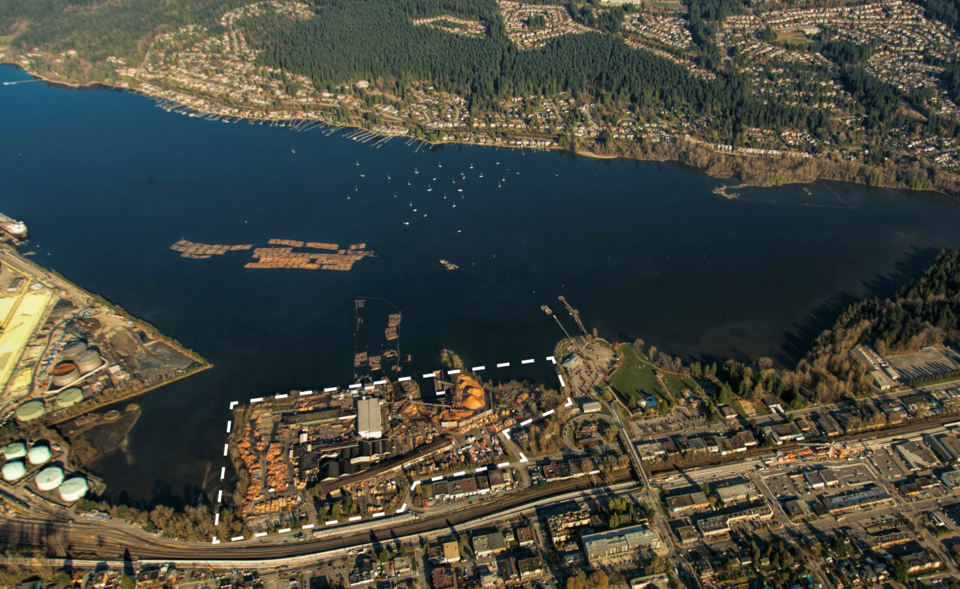 The sudden departure of the booms has prompted questions around the possibility of getting an early artificial replacement for the log booms in time for spring pupping season.
"I think the city should have a pretty significant interest in that area," said Vagramov, later adding in an email that he would bring an on-table memo to Tuesday's council meeting to jump-start discussions with the Port of Vancouver, the Department of Fisheries and Oceans, the scientific community and local stewardship groups. 
And while there's no clear consensus on what will ensure the health of the local seal and bird populations, all involved agree something must be done fast.
"There's no right or wrong of what should be done," said MacVicar. "But there is an opportunity."