A large swath of trees, bushes and plants was cleared from the north side of Coquitlam's Deboville Slough trail last week.
The vegetation control was done by the city — for the provincial government — to drain the ditches plugged by beaver dams, said Kyle Van Veen, Coquitlam's superintendent for sewers and drains.
The one-kilometre stretch is usually heavily pruned in the spring and fall at the request of area farmers; however, this year's clearance looks especially harsh as the plants and grasses overgrew during the pandemic, he said.
The city hired a contractor to mow the vegetation to see where the dams had built up; up to five sites are typically dismantled each time, Van Veen said.
A trapper is now being recruited to relocate the rodents.
A request for comment from the Friends of Deboville Slough was not immediately returned.
Coquitlam is one of five B.C. jurisdictions where diking assets are still owned by the provincial government. "The province recently deferred repeal of the Coquitlam Diking District for a further five years," said Jaime Boan, Coquitlam's general manager of engineering and public works. "As such, the province still owns and has responsibility to ensure maintenance of the dike."
The Deboville Slough wetlands, at the base of Burke Mountain, are a popular destination for walkers, joggers, dog walkers, photographers and nature lovers.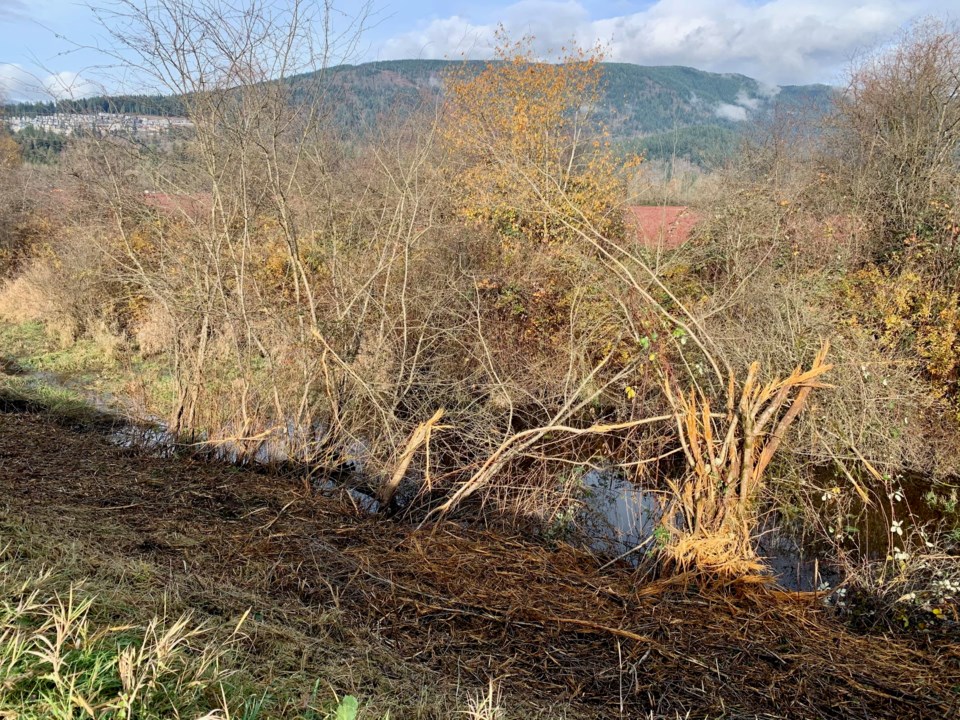 PHOTO SUBMITTED