Fire investigators say it is unlikely they will be able to determine what caused a blaze at a vacant Burquitlam home early Thursday.
Coquitlam Fire Chief Jim Ogloff told The Tri-City News Friday morning that crews arrived to a fully involved blaze that destroyed a house on Dogwood Street.
"The damage to the building was extensive," he said. "There is really no way we are going to be able to determine the cause."
But he has a few theories.
Services to the vacant building, which is slated for demolition, had been capped and all of the drywall was removed. Despite the best efforts of the property owner to secure the site, Ogloff said it is likely someone was on the property when the fire broke out.
But because of the extent of the damage, determining how the fire started or whether it was intentional is impossible, he added.
Demolishing buildings is not as simple as it use to be.
Regulatory changes mean that homes must be stripped of drywall and hazardous material before being knocked down, a process Ogloff said adds to the amount of time a vacant structure is left standing. He added that when a building is stripped down to the wooden frame, fire can move through quickly.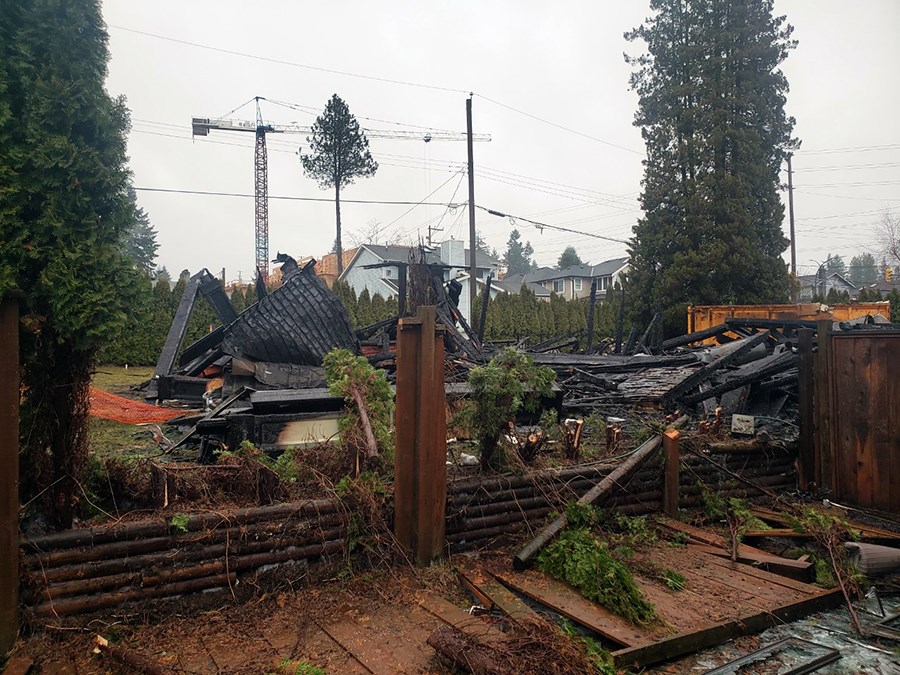 For the most part, developers are good about securing their sites and making sure entries are boarded up, Ogloff added. But a person determined to gain entry, particularly if a property has high hedges and is not visible from the street, will be able to get inside, he said.
"There is only so much you can do," Ogloff said.