With the U.S. border closed to travellers because of widespread coronavirus, Tri-City residents will be looking for safer places they can visit over the coming months.
B.C. is now an option with Phase 3 of the province's COVID-19 restart plan, although social distancing must be maintained.
But the rest of Canada is an option, too, with some restrictions.
Some province are shutting their doors to visitors, and others staying open but with precautions.
With this confusing scenario, many people must be wondering who will still welcome them with open arms.
To help clarify travel restrictions, the Canadian Travel and Tourism Roundtable has created an interactive map that shows Canadians where they can go and what restrictions might be in place.
British Columbians have lots of options.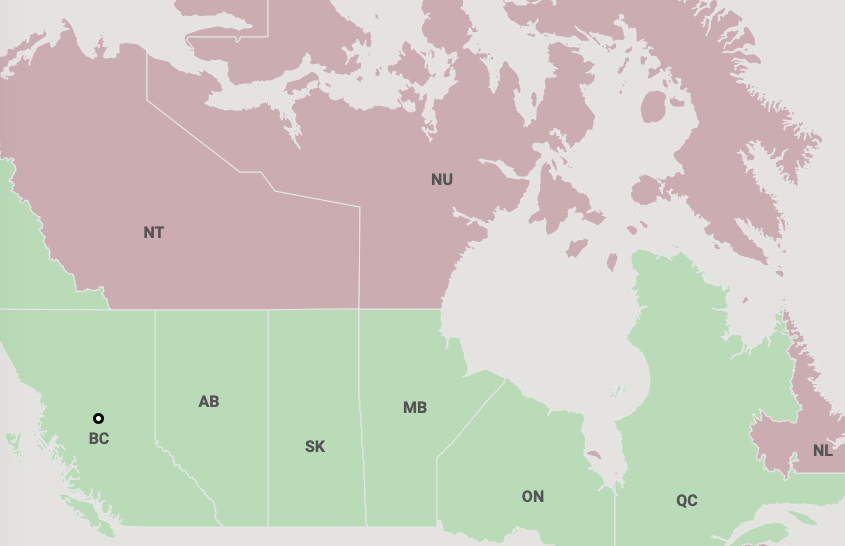 We can still travel to most provinces except for the Northwest Territories, Nunavut and the Maritimes where an Atlantic bubble has been created to permit inter-provincial travel between Nova Scotia, New Brunswick, Prince Edward Island and Newfoundland and Labrador.
Closer to home, those wishing to visit Alberta are welcome and the website indicates that accommodations, restaurants, museums and art galleries are open.
However, travellers should take precautions as numbers of COVID-19 cases vary by province.
Compared to B.C., for example, Alberta has twice as many COVID-19 cases and double the number of daily cases.
However, Albertans also have more testing options than B.C.
According to the Alberta government, people can get COVID-19 testing at pharmacies even if they don't have symptoms.
So with those long, hot days of summer to come, maybe it's time for a road trip.
Just be sure to follow these tips: 
They are as follows:
• pre-trip planning and research on available resources at arriving destination;
• respect any local travel advisories to isolated and remote communities;
• no travelling for anyone who is sick, and if symptoms develop while travelling, self isolate immediately and contact 811 for guidance and testing;
• practise safe physical distancing of two metres at all times;
• spend time in small groups and open spaces; and
• practise good hygiene, including frequent handwashing and cleaning.
For more information about Phase 3, visit here.