Tri-City electric vehicle owners are running out of options for free fill-ups after the city of Port Moody began charging fees Jan. 1 to use its EV charging stations.
PoMo now charges fees of $2 an hour for the first four hours for the use of a Level 2 charger, hiking the fee to $5 an hour thereafter. As well, its new DC Fast Charger at the Port Moody recreation complex costs 26 cents a minute, or $16 for an hour of charging.
That fast charger is out of order right now after two Leaf owners had problems with it and the city isn't sure when it will be up and running again as the provider hasn't determined the cause.
But the large, orange charging station at the north end of the city's parking lot is the only one in the Tri-Cities and, when operational, can charge EV cars at a lightening-fast speed.
Meanwhile, next door in Coquitlam, the city is charging $1 per hour for the first two hours for its two Level 2 public charging stations, followed by $5 for each additional hour after that.
Not everyone is happy with Port Moody's new fees.
PoMo Facebook commenters worried in posts this week that fees will discourage people from using EVs, among other things. 
But PoMo city council agreed to implement the fees to encourage turnover and recover costs.
It found 20% of vehicles using the stations left their cars hooked up long after their charge needs were fulfilled, preventing other EV owners from using the stations.
While the idea is to encourage turnover, some drivers may turn away from using the city chargers.
Bob Shield, who owns a Nissan Leaf, said he'll avoid using the city chargers now that they cost money because he already pays a fee for electricity for using an outlet in the garage at his NewPort Village condo.
"I don't think they should be free forever. It was a nice free ride," Shield said, adding that he's OK with paying for the occasional fast charge.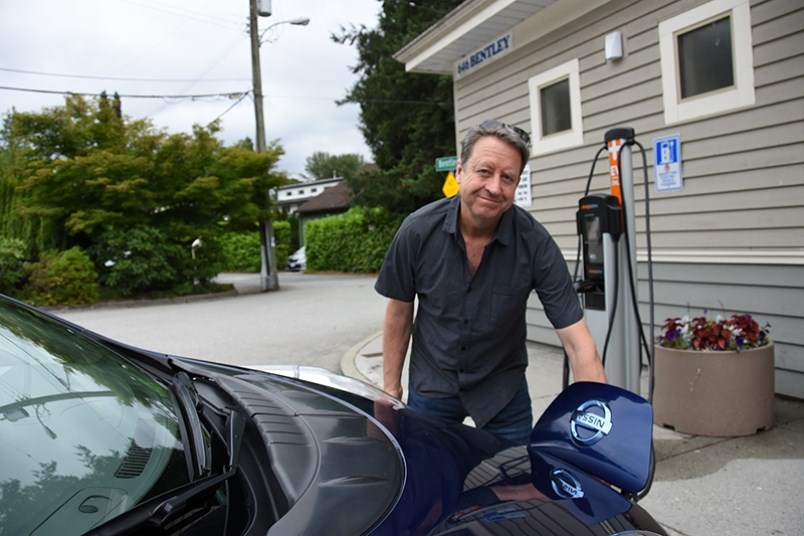 According to the city, a Level 2 charger provides approximately 30 km of range per hour of charging and takes between four and eight hours to recharge a battery. A DC Fast Charger provides approximately 250 km of range per hour of charging and takes between 10 minutes and one hour to recharge a battery. 
The difference between the charging rates of the two types of stations explains the difference in prices.
In addition, besides taking longer to charge an EV battery, a Level 2 charging station also has significantly lower capital and operational costs, according to the city. 
The lone fast charger installed by the city in November cost $130,000 and was paid for with a $75,000 grant from the provincial and federal governments and $55,00 from a gas tax refund.
Port Moody owns and operates seven charging locations that can accommodate a total of 13 vehicles — six  Level 2 charging stations and one DC Fast Charging station.
Coquitlam plans to add 10 more public Level 2 chargers providing service to 20 parking stalls over then next year, in addition to two it already has and a number available at its works yards for fleet vehicles, but has no plans to install any DC fast chargers, according to a city spokesperson.
In Port Coquitlam, nine Level 2 charging stations are available but none yet owned by the city, which is looking at installing some at its new recreation centre.