A surge in COVID-19 cases over the past week has seen new information coming at Fraser Health residents at a rapid pace.
Provincial health officer Dr. Bonnie Henry issued a public health order on Monday, Oct. 27 limiting social gatherings in private households to no more than six people outside of those who live there.
On Tuesday, Fraser Health authorities then issued separate recommendations for residents of the health region (which covers the territory from Burnaby to Boston Bar, including New Westminster) that recommend no social gatherings of any size in private homes.
Based on feedback from readers and on social media, it's clear that confusion abounds over just what all this new information means.
So here's a breakdown of some of the new information released this week, a reiteration of some ongoing health guidance, and just what it all means to you.
Who are my 'safe six'?
Your safe six refers to your consistent social group: a maximum of six people outside of your immediate household with whom you have social interactions. It does not mean a changing or revolving six. Even if you are interacting with only one or two people at a time, each of those people is a member of your social group.
Your safe six doesn't need to be a closed circle - meaning that if you socialize with six people, each of those people can have their own six; but each person in your "safe six" should also have you in theirs. For each person in your safe six, remember that you are also exposed to their household and their contacts, and the more you can "close the circle," the safer everyone will be.
Note that risk levels are different in different households. Single-person households have a different risk level than large, multi-generational households, and factors such as workplaces and health conditions can also play into decision-making about your social comfort zone.
"In all cases you should use your judgement and comfort level, as well as your own health and the health of those in your group, when deciding how large your social group should be," the B.C. Centre for Disease Control says.
The key messaging: Your circle must be small, and it must be consistent.
But wait, do I even have a 'safe six' anymore?
If you live in the Fraser Health region, the short answer is: Yes, but you still shouldn't have them over to your house.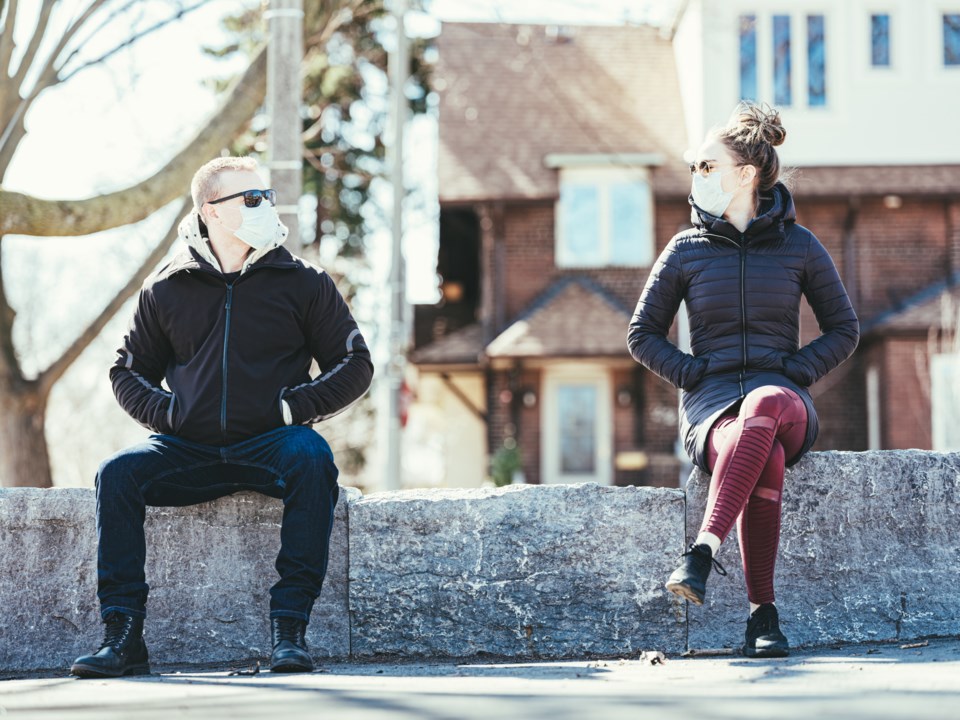 This week, health officials issued separate guidance for Fraser Health residents, over and above the provincial order, that says Fraser Health residents should limit their social contact with even their safe six to outside the home – either public outdoor spaces such as parks, or licensed businesses with COVID-19 safety protocols in place, such as restaurants.
"If you need to bring someone home, please ensure that they are part of your safe six, the same six, and that you are able to visit in a COVID-safe way," Dr. Victoria Lee, Fraser Health president and CEO, said at a briefing Oct. 29.
"You should not have even your safe six in your private home to have parties and events and celebrations. Now we are also asking everybody, because even small gatherings can be risky, even with your safe six, to really take a pause, reconsider whether it's necessary to have people in your home – and if it is necessary, to have that visit with a small number of people."
The key messaging: You should only have people outside of your own household into your home if it is necessary. If it is not necessary, then you can meet with your safe six – but do it in a safe, public space.
Why can I meet with my safe six at a restaurant but not in my house? Isn't my home safer?
Short answer? No.
Provincial health officer Dr. Bonnie Henry addressed this question at a briefing on Oct. 29, noting several reasons why COVID-19 transmission is far more likely in private homes than in public settings.
When we're inside at home with friends, we let our guard down - and that's one of the reasons why household gatherings are a larger COVID-19 risk than gatherings in restaurants, says Dr. Bonnie Henry. - Getty Images

Our homes do not have the space for everyone to keep safe physical distance.
Our homes don't have the built-in "layers of protection" that businesses have put in place to prevent the spread of COVID-19, such as Plexiglas barriers and one-way walkways.
In our homes, our comfort level is higher – and, therefore, our awareness of following precautions is lower. We may follow all the precautions when we go out to a grocery store, for instance, but when we're home we'll fall into our familiar routines.
We may have the best of intentions, but when we get together – especially if we've been separated from friends and family – "it's very tempting for us to want to get close."
The key messaging: When it comes to transmission of COVID-19, private homes are a danger zone.
But come on, my household is healthy. What difference does it really make if I have my extended family and friends over for dinner?
Even small gatherings can be dangerous. Dr. Bonnie Henry related the case of a woman in her 80s who came in contact with COVID-19 at a family birthday celebration where fewer than 10 people were in attendance. That woman passed away, and almost everyone at that gathering became infected.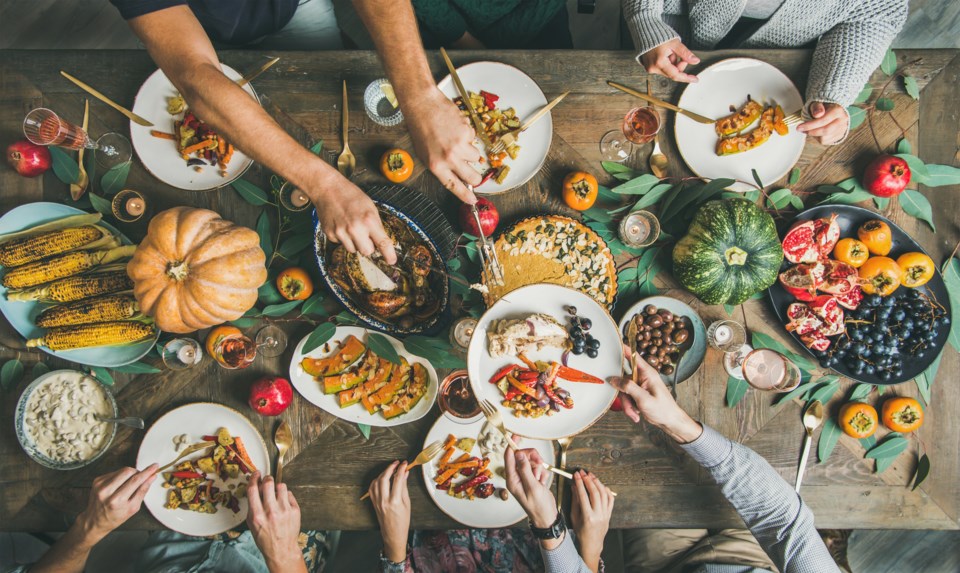 In Henry's words: "Even though we may think we are OK, and that we have no symptoms at all, we know this virus can be transmitted, and it's those indoor settings when we're close, when we're talking to somebody, when we're sharing food, when we're in an environment when we let our guard down, that it can be transmitted. And it is transmitted to those that we are closest to."
Part of the recent surge in cases in B.C. came from Thanksgiving gatherings, and Henry wants people to put a stop to gatherings for upcoming events – such as Halloween and Diwali – so we don't see similar surges in November.
The key messaging: Inviting people into your home puts you and your loved ones at risk. So just don't.
Why are my private social gatherings anyone else's business? Why does someone get to tell me who I'm allowed to have in my own space?
The problem is that COVID-19 transmission doesn't just affect one household. Once one person brings COVID-19 – often unknowingly and asymptomatically – into a social gathering, there's an immediate ripple effect.
"We're seeing that now with the thousands of people who are in isolation," Henry said.
As of Oct. 29, 5,714 people around B.C. were in isolation and under active monitoring.
Those people are then not at work – or, in the case of children, at school or daycare – which then has consequences in workplaces.
And it has consequences on the capacity of public health to keep up with contact tracing as the demand grows – which, in turn, has consequences on the wider community if contacts can't be tracked down in a timely manner, because the risk of further spread grows with every contact not found.
It also has consequences for other public health services – from speech language pathology to new-baby visits to flu clinics to restaurant inspections – as public health employees are being temporarily diverted to work on contact tracing.
The key messaging: When we're in the middle of a viral pandemic, your "private" social gathering has repercussions in the community. Do the responsible thing, and you'll help everyone.
With all that, can we still celebrate Halloween?
Yes – but don't have Halloween parties.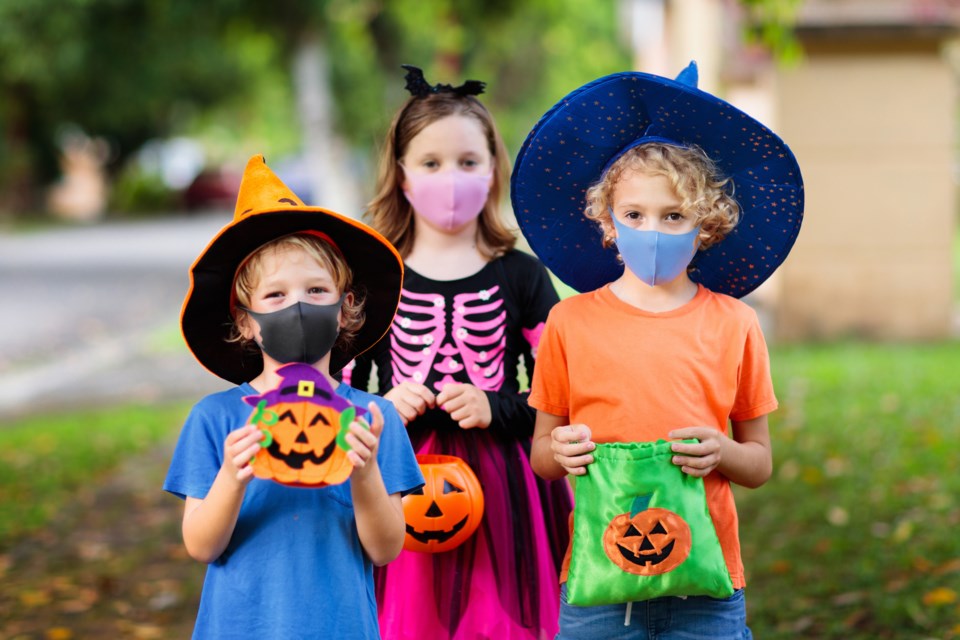 Dr. Bonnie Henry, at her Oct. 29 briefing, said people can still celebrate safely, inside, with their own households. Or trick-or-treat safely, outside, with small groups – remembering to give other people the space to stay safe and respect those who have decided not to take part in trick-or-treating this year.
The B.C. Centre for Disease Control has previously issued guidance about Halloween and how to trick-or-treat safely. (Keep in mind that the Fraser Health-specific recommendation regarding no more "safe six" in your house still applies.)
You can find the BCCDC's Halloween guidelines here.
The key messaging: We can still have fun on Halloween – but not in the usual ways. Keep it safe; keep it to your household; keep it outside.
But it's all too much to take in. What can I do?
Dealing with the COVID-19 pandemic will take a group effort by everyone in British Columbia, and that means that your small, daily choices are an important part of the picture.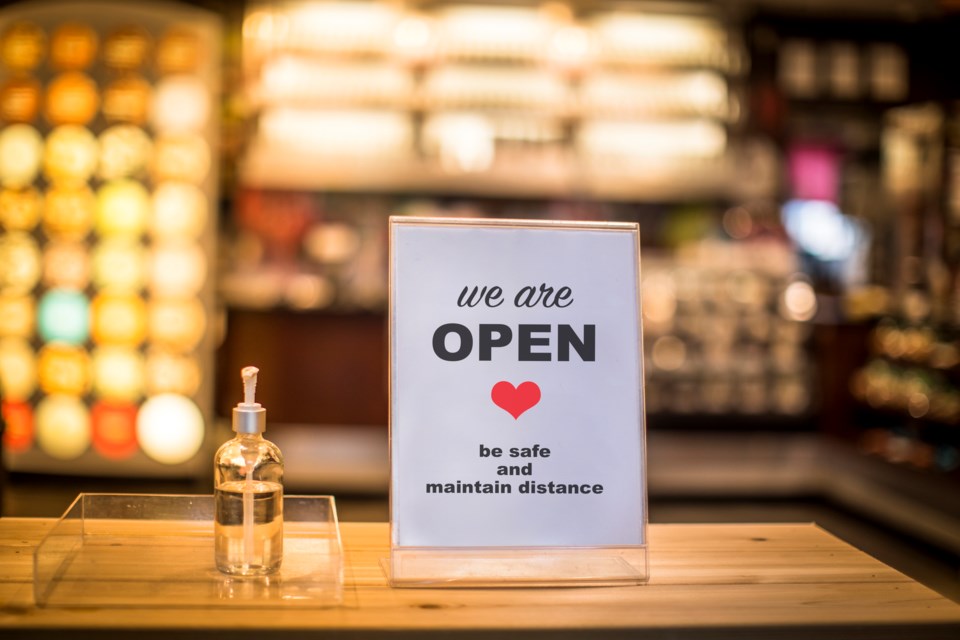 The B.C. Centre for Disease Control reminds people of the simple steps everyone can take in their daily lives to help:
Maintain a safe distance: Remember to stay at least two metres from anyone outside of your immediate household or outside of your social group. This is especially important if you are meeting inside.
Wash your hands often: This is one of the best ways to stay healthy, along with not touching your face.
Disinfect things that lots of people might touch, like doorknobs, faucets, doorbells, elevator buttons (check with your building manager if you live in an apartment or condo), light switches, etc.
Keep a record of the people you spend time with: In the event someone does get COVID-19, knowing who you spent time with and having their contact information on hand will help public health get in touch quickly to reduce the chances of spreading COVID-19 to others in your community, including those who are more likely to experience severe illness.
The key messaging: All the same actions we've been taking since March are still all the things we should be doing to help get us all through the pandemic. Keep it up. Your individual actions do matter.
What about masks?
Dr. Bonnie Henry has set out the "expectation" that people will wear masks in all public indoor settings and crowded outdoor settings, but she has stopped short of making it an order.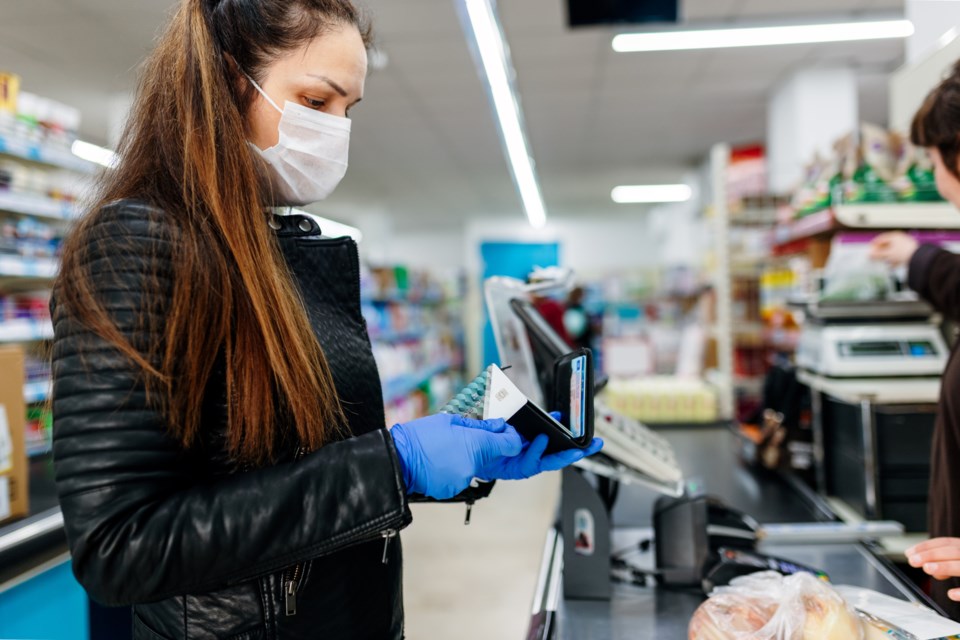 At her Oct. 29 briefing, Henry reiterated that masks are part of a "hierarchy of control" that includes keeping our distance, minimizing our social contacts and minimizing the time we spend with those contacts, as well as physical controls such as Plexiglas barriers in workplaces.
She said she is not taking the approach of making masks mandatory.
"There's no evidence that I've seen that making it mandatory is going to change the mind of those very small number of people who have a mindset against wearing a mask. That's not the approach we're taking. We're continuing to take the approach that this is one tool, in addition to the other ones that we have, that help keep us safe," Henry said.
"I know that most people understand that, and appreciate that, and are doing the right thing."
The key messaging: Just wear a mask in public. They're not a magical shield against COVID-19, but they're part of the package of steps we can take to keep us all safe. (And if you're one of the small number of people who can't wear a mask for medical reasons? The rest of us have your back.)
Still confused?
For further guidance relevant to the general B.C. population, see the B.C. Centre for Disease Control's guide to social interactions.
For Fraser Health-specific guidance, check out the health authority's Covid Sense guidelines.
- With files from the Times Colonist