INTRO: Municipalities have for years grappled with ways of reducing greenhouse gas emissions to help battle climate change. But the effects of rising temperatures are already being felt and cities are beginning the process of adapting to more frequent and intense weather events. In a 3-part series, The Tri-City News looks at the policies and procedures Coquitlam, Port Coquitlam and Port Moody are putting in place to deal with our changing climate. Here, Part 1 focuses on civic infrastructure.
During the cold snap of 2017, Coquitlam Mayor Richard Stewart posted on social media a photo of himself standing guard over the city's road salt supply.
He was joking, but only a little.
The region was in the midst of its longest period of freezing temperatures in more than three decades and many residents — and municipalities — were getting desperate.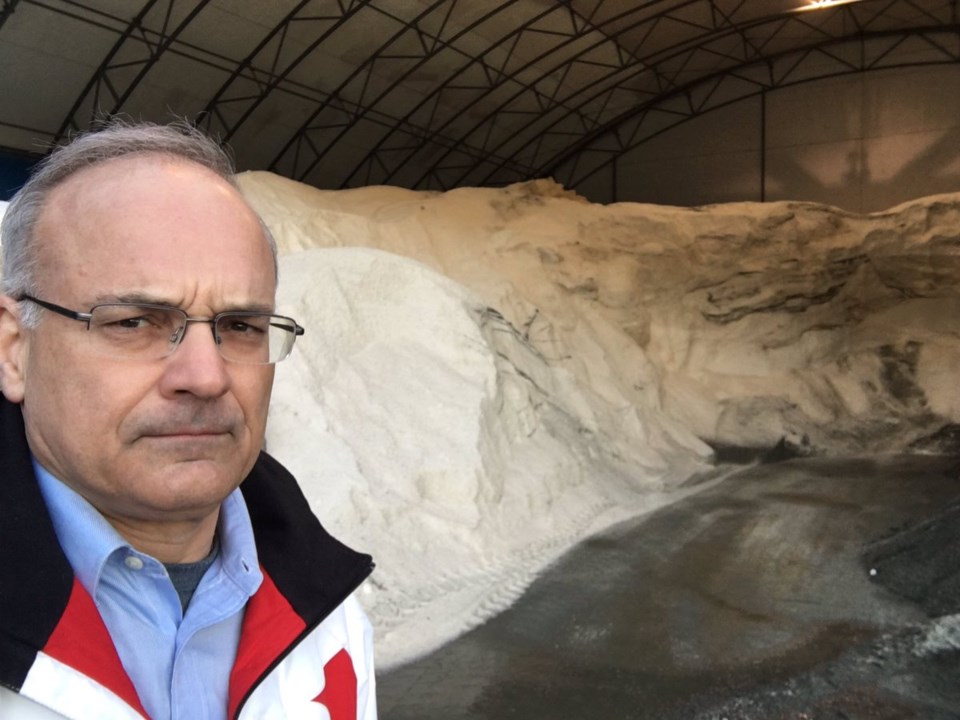 Cities like Surrey had to dilute their road salt with sand and some municipalities resorted to purchasing salt from as far away as Saskatchewan at great cost.
Alex Boston, executive director of SFU's Renewable Cities program, said the salt shortage of 2017 is just one example of the ways cities are struggling to adapt to new weather realities in the face of climate change.
"The erratic nature of something as simple as snow removal and salt budgets have changed profoundly," he told The Tri-City News.
Historical temperature averages and weather patterns are no longer reliable, he added, making it more difficult for municipalities to predict and plan for major storms.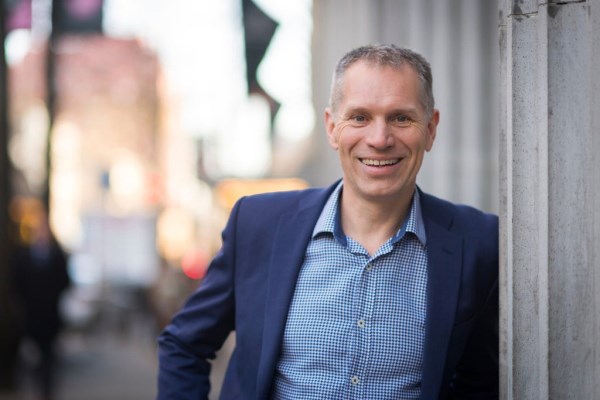 "Now we are going through this incredible wave from one side of the pendulum to the other," he said. "We have huge salt demands one year and nothing the next."
More frequent and intense weather events are in the forecast over the next 50 years, with Metro Vancouver projections estimating average precipitation will rise 5% by 2050 and 11% by 2080. Those increases may seem modest but they are compounded by the fact that most of the annual rainfall is expected to occur over a shorter period of time.
The fall will continue to have the wettest months, with an 11% increase in rain by 2050 and a 20% increase by 2080, while "winter and spring precipitation will both increase as well," the report states.
However, summers will be significantly drier, with average rainfall dropping 19% by 2050 and 29% by 2080.
That means wetter weather will be more concentrated in a smaller number of months, said Forrest Smith, Port Coquitlam's director of engineering and public works, "condensing the annual precipitation into numerous short, well-defined events."
In a region where rainfall is intensifying, Smith said permeable surfaces and detention ponds will be important for controlling runoff. Holding back water and allowing it to slowly dissipate is key to preventing floods and erosion while minimizing the impact on storm systems.
Natural assets will also have to be utilized to control surges in precipitation.
For example, Port Moody recently made changes to its zoning bylaw restricting the amount of non-permeable surface (pavement) dedicated for driveways and off-street parking to no more than 50% of a detached residential front yard. The goal of the change is to expand the amount of natural surfaces that can be used to absorb water.
"Actions as simple as increasing the amount of topsoil and landscaping on a property instead of installing pavement, if done by many properties, can help defer upgrades to our overall storm sewer system," said Jeff Moi, Port Moody's general manager of engineering and operations.
But not all of the increased water can be absorbed with landscaping.
LARGER STORM SEWERS
The increase in rain expected by 2050 will require larger storm sewers and expanded rain run-off infrastructure, said Dana Soong, Coquitlam's manager of utility programs. (A small adjustment in pipe size can add significant capacity; for example, Soong said a pipe with a 450-mm diameter can accommodate 65% more water than a 375-mm pipe).
And adapting infrastructure to the new weather patterns will not be cheap.
Improved flood protection alone is expected to cost the region $9.5 billion, according to a 2012 provincial estimate outlined in a report titled Cost of Adaptation: Sea Dikes and Alternative Strategies.
While determining the financial impact on a city-to-city basis can be difficult because each municipality has its own needs, a 2017 report on national infrastructure commissioned by the federal government said municipalities will have to dedicate larger portions of their budgets "for capital and operations work related to climate change."
SFU's Boston said the costs will be staggering.
"We are talking literally billions of dollars as a result of the increased flood risk," he said. "It has changed so profoundly."