Construction on FortisBC's Como Lake Avenue natural gas pipe replacement project is still a few blocks away from Patrick Dryburgh's business but he has already noticed a drop in sales. 
"What's it going to be like when they are right in front of my store?" said the owner of the Dollar Store in Coquitlam's Como Lake Village.
FortisBC has been slowly working its way along the street since March, replacing an aging 20-inch gas line along a road that is normally used by 27,000 motorists a day. The utility provider has been encouraging drivers to take alternative routes, which Dryburgh said can create issues for businesses like his.
While he said he understands the work needs to be done, he wants residents to know the road is still open and they do not need to avoid the area.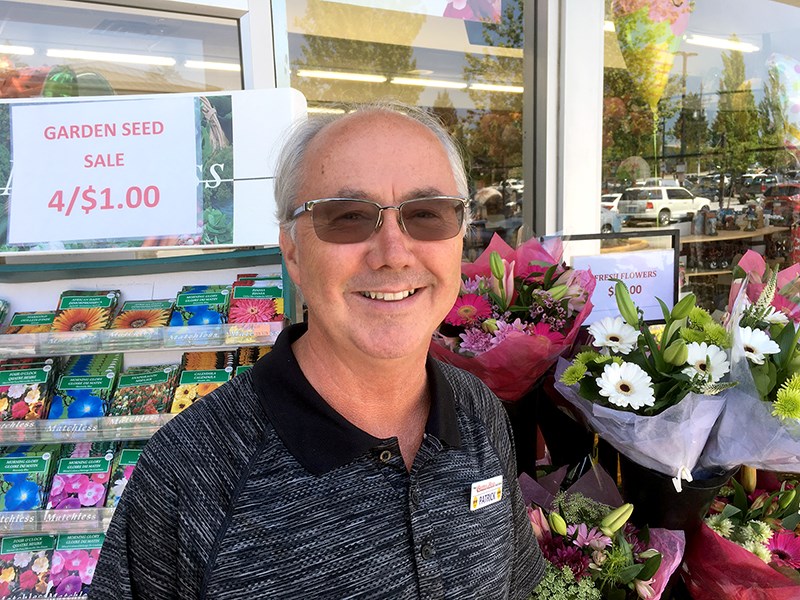 "Como Lake is open for business," he said, later adding: "The reality is there is one lane open each way."
Gordon Harskamp, who has owned Mundy Park Bakery for 31 years, said he also understands infrastructure upgrades are necessary.
He noted that FortisBC has consulted with the businesses in the mall and has offered to help with advertising and marketing. They are even teaming up with Corus Entertainment to hold live radio remote events with CKNW, CFOX, Rock 101 and AM730, with the next one taking place between 1 and 5 p.m. June 12. 
But Harskamp said he has also noticed that sales are "softer" compared to this time in previous years, "but it's not like I am re-mortgaging my house."
"Do I like it? Not at all," he said. "Did I enjoy the uncertainty in the late winter and early spring? Not at all."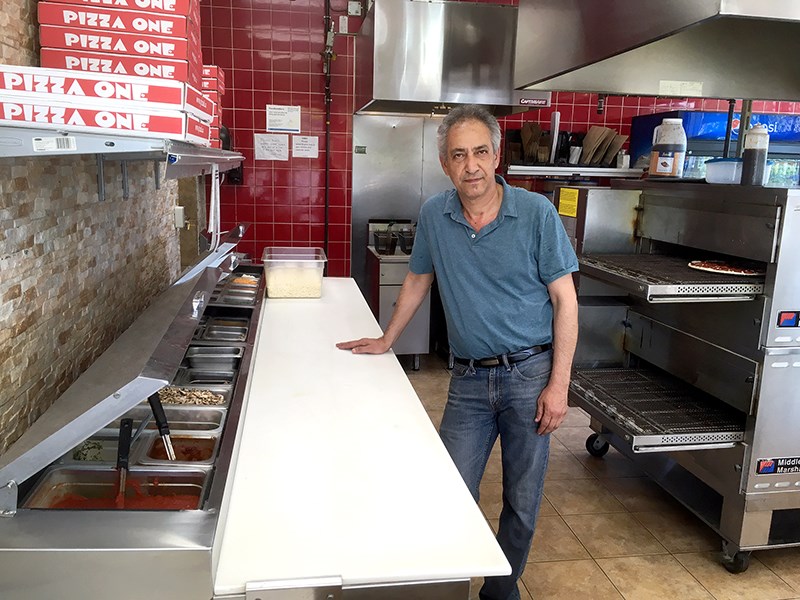 At Pizza One, owner Mohammed Shalchy has his own unique issues with the FortisBC construction. 
More than 60% of his business comes from deliveries and his drivers are having a tough time navigating all of the road work. With the recent closure of Gatensbury Street, he said deliveries to his Port Moody customers have slowed.
"So far, it has just been slower delivery times for my drivers," he said.
And customers who do make it to the mall have complained about the inconvenience caused by construction, said Mina Modares, owner of Mina Hair Design. 
"Some of the clients don't like the traffic," she said. "I think it has affected our business. It has been quiet."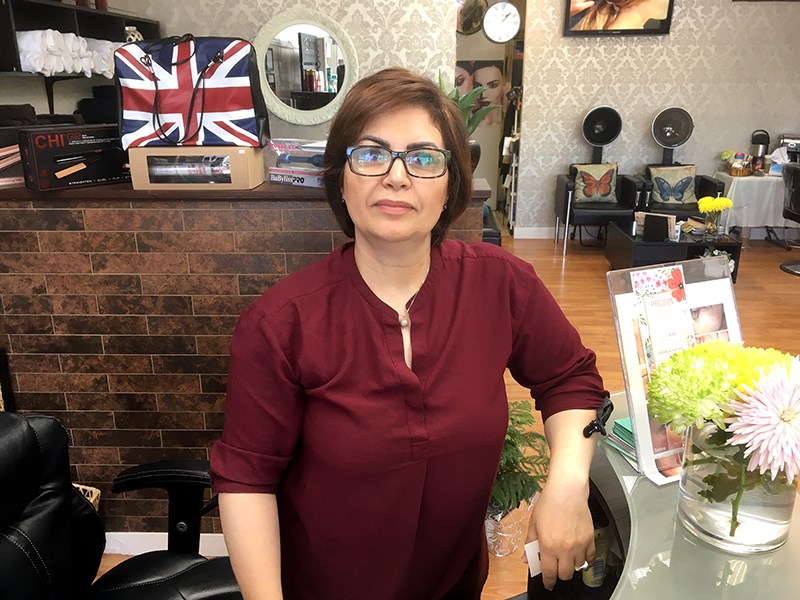 But not everyone is feeling a sales pinch. 
Jeff Steinkey, the owner of Como Lake Optical, said his customers are managing to make their way to the mall despite the road work.
"The parking lot is still full," he said pointing out the window of his shop. "The road is going to be open."
FortisBC said it expects to be in front of Como Lake Village by the middle of June and has been in close contact with the businesses. 
Alex Munro, a spokesperson for the utility provider, said it expects construction between Linton Street and Thermal Drive to last approximately two months. He added that multiple entrances to Como Lake Village will remain open throughout the duration of the work. 
"We've been working with businesses along our gas line upgrade route to understand their needs and how we can best support them," he said in an email. "This includes a range of measures in Coquitlam to promote local businesses and make sure their customers know their favourite stores are open and accessible throughout the construction."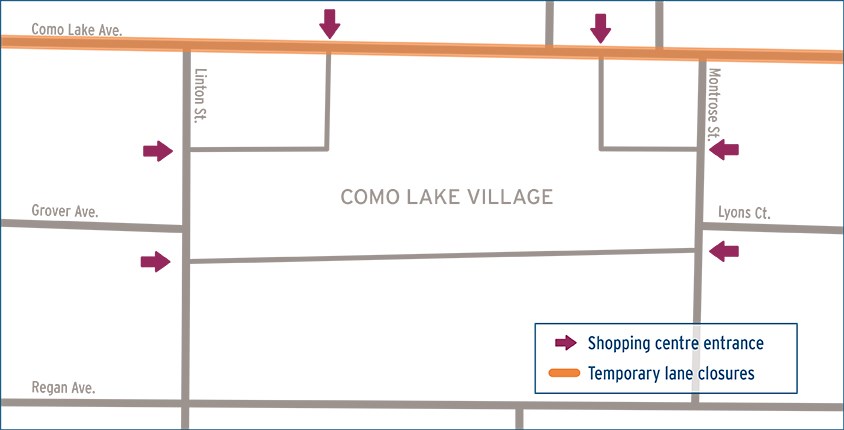 The 5.5-km pipeline replacement along Como Lake Avenue is part of a larger 20-km project that began in Vancouver on East 1st Avenue and worked its way along Lougheed Highway in Burnaby.
Last week, 15 businesses in the Commercial Drive area launched a lawsuit against FortisBC stating they lost revenue during the construction work in the neighbourhood. In the statement of claim, the businesses said FortisBC did not uphold its promise to provide free advertising while the road closures were in place. FortisBC has yet to respond to the lawsuit and none of the allegations have been tested in court.
@gmckennaTC