As the ongoing COVID-19 pandemic weighs heavy on people's minds, the city of Coquitlam is warning residents of another danger: black bears emerging from hibernation. 
Several recent bear sightings — including along the Coquitlam Crunch, near Trillium Place and Lansdowne Drive — have prompted the city to remind residents to secure their garbage and other attractants.
And just like the recent announcement of $500 fines for anyone reselling medical supplies and other essentials, city bylaw officers are ready to slap $500 fines on anyone setting out garbage carts onto the curb before 5:30 a.m. on collection day. The same fine applies to anyone not securing bear and wildlife attractants like "food scraps, ripe fruit, pet food and bird seed," wrote a spokesperson for the city in a press release Saturday. As one Tri-City resident recently discovered, even a whiff of Korean fried chicken could lead a bear to trash your car.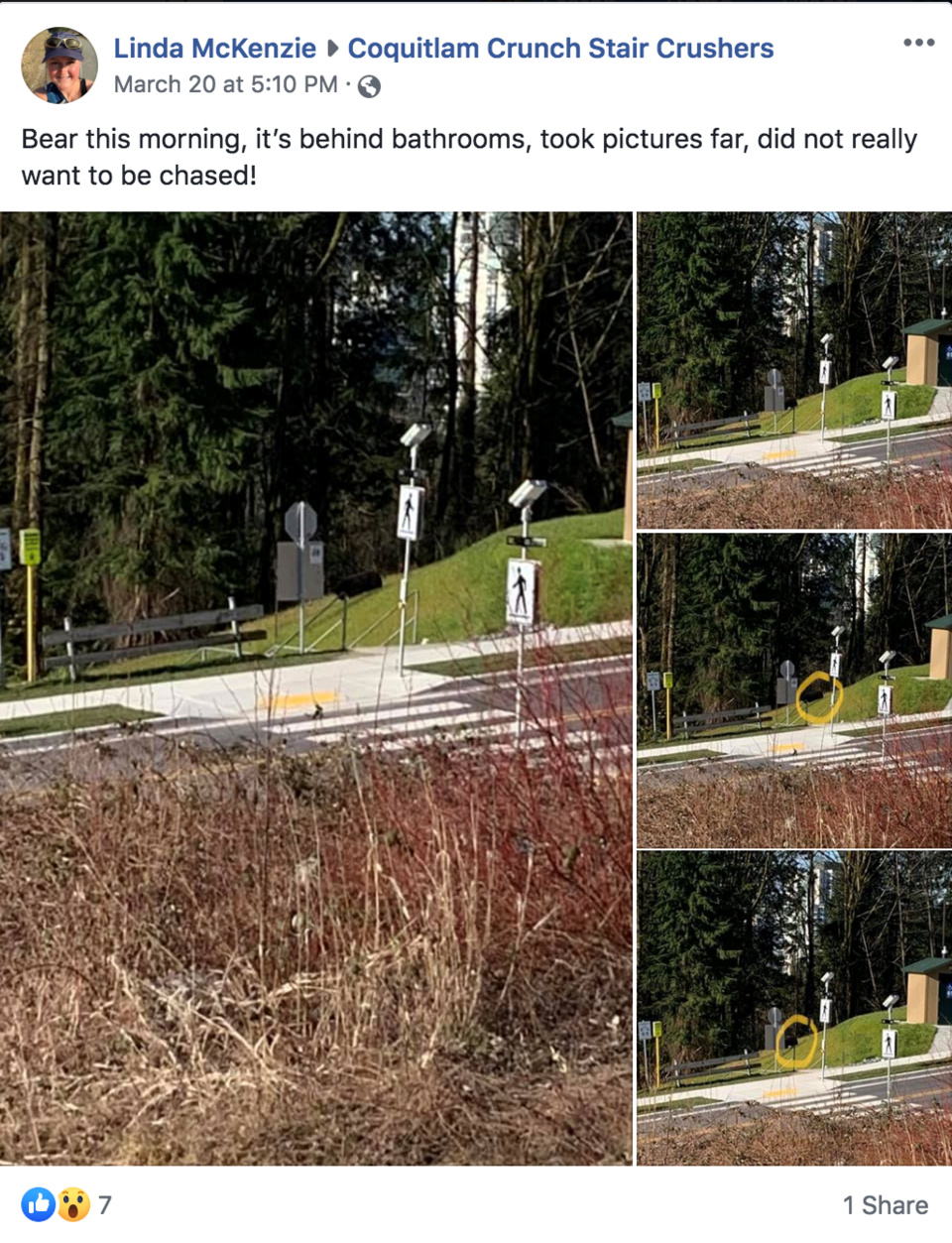 The measures are part of the city's solid waste management, and wildlife and vector control bylaws. While they are meant to ensure community safety, securing attractants also means reducing the chance a Tri-City bear will become habituated to humans — something that will secure their safety as much as the human residents of the area. 
The consequences are deadly: last year alone, 30 bears were killed in the Tri-Cities due to conflict issues.
Residents are asked to report unsecured garbage or other attractants to urbanwildlife@coquitlam.ca or 604-927-3500 and to take the following measures on their property:
Keep garbage and green carts securely stored at all times, except on collection day;
Separate waste and putting food scraps in the green cart, which is collected weekly, and not the garbage cart;
Make sure attractants including pet food, bird feeders and ripe fruit are not accessible to wildlife; and
Only put out garbage and green carts after 5:30 a.m. on collection day – not the night before.
More tips, videos and other resources are posted at www.coquitlam.ca/bearsmart.
Coquitlam residents are asked to report all bear incidents to the Conservation Service Office at 1-877-952-RAPP (7277).
—
Read more about bears in the Tri-Cities:
Body cams, more oversight for conservation officers, says group upset over B.C. bear killings
Higher fines in Port Moody will help save bears says neighbourhood champion
They decide bears' fate. Who decides theirs?