Annette Poitras, who spent two nights in the bush this week after getting lost while walking dogs on Westwood Plateau, will remain in hospital for at least another day, according to her husband.
Marcel Poitras said his wife Annette was feeling better but suffered some muscle issues when she slipped on a log and hurt her leg. She has been on an IV since she arrived at the hospital Wednesday and was receiving physiotherapy, he told The Tri-City News Thursday afternoon.
"She is good and OK," he said. "She is going to spend another night at the hospital at least. There are no broken bones or anything, just some muscle trauma."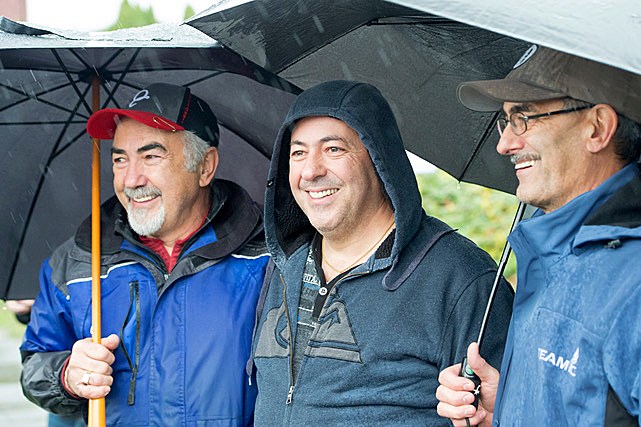 Marcel Poitras relayed some of what his wife had told him about the two nights she and the three dogs that were in her care — Roxy, Chloe and Bubba — spent in the dense bush around the Coquitlam watershed. 
On Monday evening, she stayed in the area where she fell, taking care of the dogs. One of the animals wandered off during the night but she was able to quickly find it the next day. At that point, she began to walk toward the BC Hydro lines but got turned around. Sore, tired and unable to go any further, she hunkered down again with the animals and waited for rescuers to find her.
"She was watching the helicopters," Marcel Poitras said. "She was waiving her jacket and yelled herself hoarse."
Wednesday morning, after two nights in the bush, rescue crews made contact with Poitras and initiated a long-line helicopter airlift for her and the animals. 
By 2 p.m., she was on the ground near the Westwood Plateau Golf and Country Club, where she was whisked away in an ambulance in front of a cheering crowd that had gathered to welcome her, the animals and the searchers back.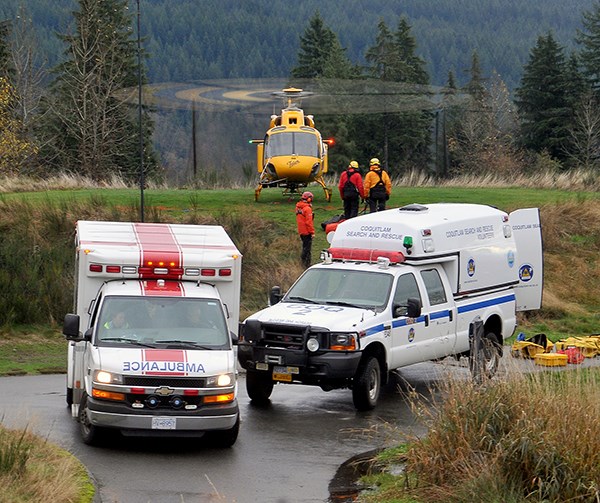 The 56-year-old had not been heard from since 2 p.m. Monday, when she was speaking with a friend on the phone and mentioned she would be taking the three dogs for a walk on Eagle Mountain. When she did not return, her husband drove up to the trailhead at the top of Plateau Boulevard and saw her vehicle — but no sign of her.
Coquitlam RCMP dispatched a dog team and by about 8 p.m. Monday, SAR crews were in the field. They continued throughout Monday night and into the next day, but found no sign of Poitras.  
The situation appeared bleak Tuesday night when the search was temporarily called off due to darkness and bad weather.
Michael Coyle, a search manager with Coquitlam SAR, said scaling back his team to the command centre was one of the more difficult decisions the crew faced this week.
"Every call you make during a search has more meaning," he said. "For me, to be at home lying in bed listening to the rain on my roof and thinking about her out there with no roof — that was hard."
But teams were back in the field at 6:30 a.m. Wednesday and, by 11:15 a.m., they had made voice contact with Poitras.
"The dogs were going crazy," said Al Hurley, the incident commander with Coquitlam SAR. 
Marcel Poitras told media near the rescue command centre that he had a feeling Wednesday morning she would be discovered that day. When asked what gave him that confidence, he fought back tears and responded: "Faith. I don't know. Not everything needs to be explained."
Poitras had lost her cellphone in the fall and was too injured to get out of the woods on her own. While she was not prepared to spend a night in the bush, Coyle said huddling with animals is an effective way of staying warm.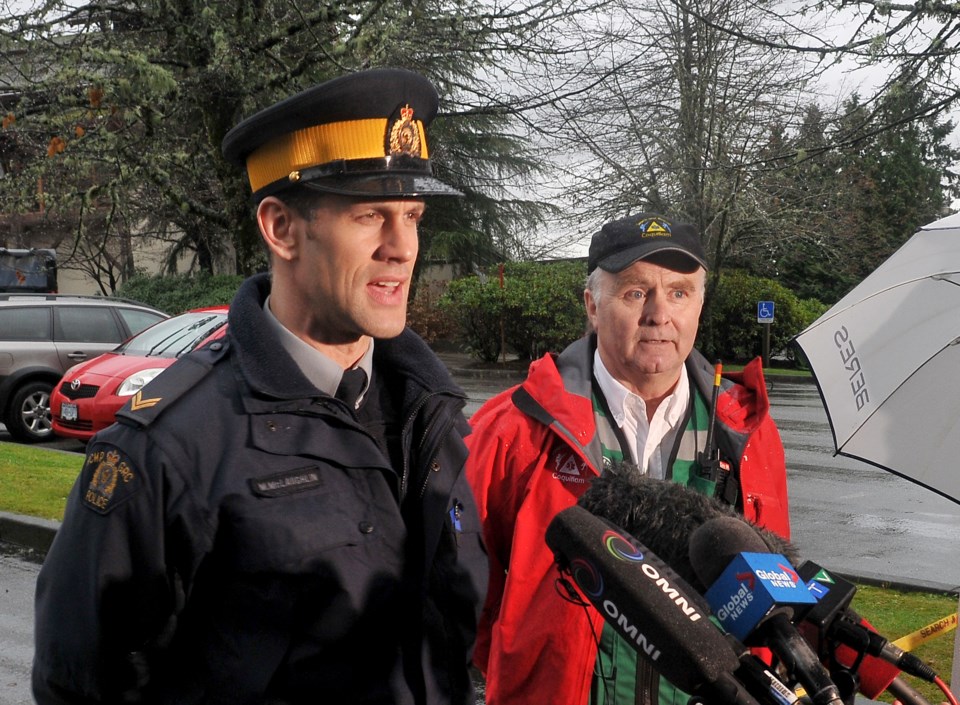 Coquitlam RCMP Cpl. Michael McLaughlin said Poitras was found in the watershed area between Cypress and Burke mountains in an area "where you are normally not allowed to recreate" that is "well outside the normal trail system."
He added the incident shows the importance of being prepared when heading out for a hike in the woods, particularly during the wet seasons. Anyone heading into the back country, even if only for a quick walk, should be equipped with the 10 essentials, which can be found on the Coquitlam SAR's website (www.coquitlam-sar.bc.ca).
McLaughlin praised the search teams involved in the rescue. "When we say leave it to the experts, these are the people you want looking for you… We can't say enough about the searchers."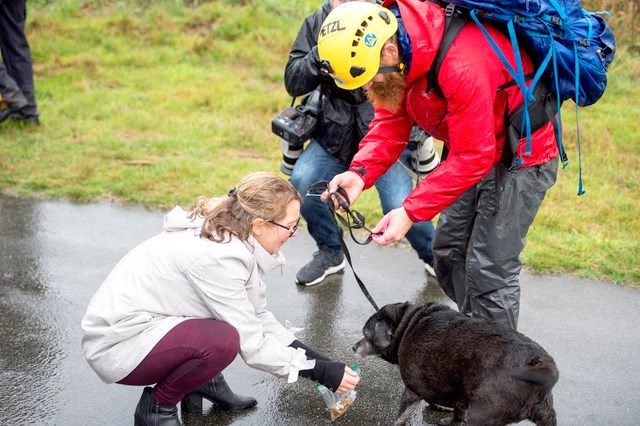 McLaughlin praised the search teams involved in the rescue. "When we say leave it to the experts, these are the people you want looking for you… We can't say enough about the searchers."When the rescue chopper landed, the owners of the three dogs that were missing with Poitras were on hand to greet their furry companions.
Janet Kilberg, the owner of Roxy, thanked searchers for making sure that Poitras and the animals made it home safely.
"I so appreciate everything that has been done," she said. "Annette is a good friend of mine. I wish her well and I hope she can get out walking soon because all of the dogs love her."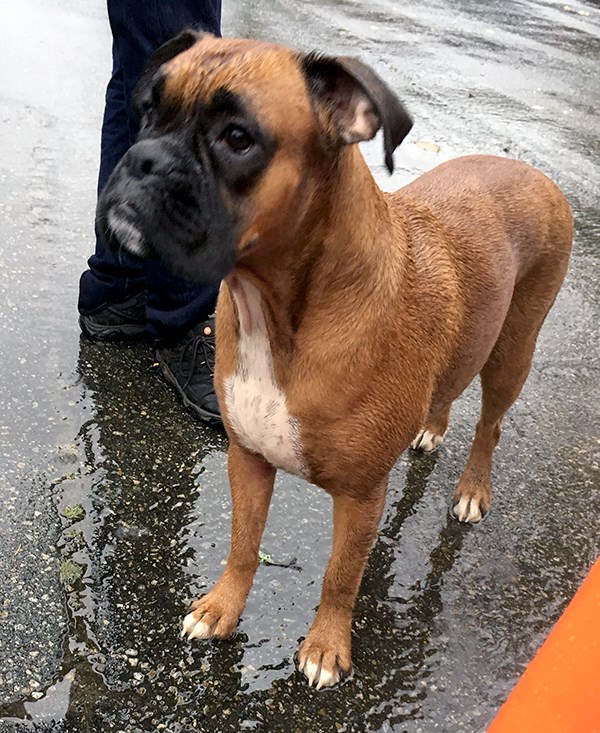 COQUITLAM SAR SEES DONATIONS RISE
The successful search for Annette Poitras and three dogs has garnered a lot of exposure for Coquitlam Search and Rescue — and an uptick in donations.
Michael Coyle, SAR search manager, said any time a rescue involves animals, contributions via the team's website tend to spike upward and this week was no different. "We have done two-day searches before that didn't get this much attention," he said. "Every once in a while, one of these stories takes off."
While he could not say exactly how much of an increase in donations the SAR team had received, he noted that many contributions have come through the website and donation jars at businesses around town. 
Anyone wishing to donate to Coquitlam Search and Rescue can do so by going to www.coquitlam-sar.bc.ca/support-us.
gmckenna@tricitynews.com
@gmckennaTC