Coquitlam council and city staff burst into a round of applause Monday night after elected officials unanimously green-lighted the City Centre Area Plan (CCAP) update — a blueprint three years in the making that will see the area transform into an urban downtown.
The vision, aimed to accommodate 24,000 more residents over the next 25 years, will see three zones created around the Evergreen Line stations to allow residents to live, work and play in the area:
• Pinetree-Lougheed, where a business district – with a hotel and convention centre — are envisioned along with pedestrian/cycling links over the Barnet Highway (from Coquitlam Central station to the mall) and over the Lougheed Highway (to Christmas Way);
• Lincoln station, where the city sees the entertainment heart of the new downtown district brimming with restaurants, pubs, nightclubs, theatre and a new City Centre branch for Coquitlam Public Library;
• and Four Corners, the area around the Lafarge Lake-Douglas station that includes city hall, City Centre Aquatic Complex, Evergreen Cultural Centre and the temporary park-and-ride.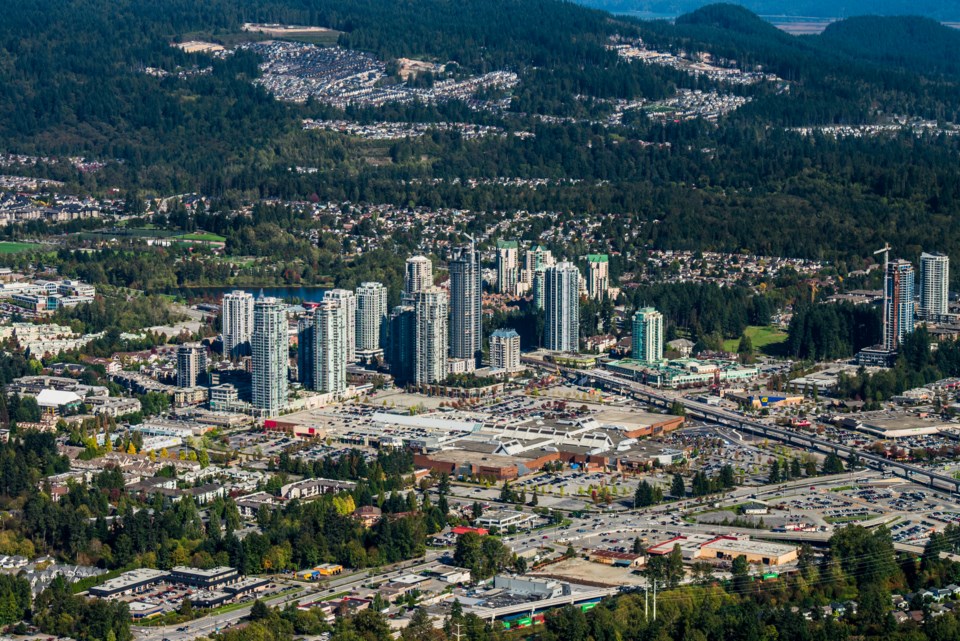 PHOTO: CITY OF COQUITLAM
Council's fourth and final reading to revise the CCAP came after a one-hour public hearing — conducted by Zoom — plus another hour-long discussion by Mayor Richard Stewart and councillors.
But will the updated CCAP hold up in a post-pandemic world?
"I think it's premature to adjust what we're talking about in terms of office space use and commercial space," Coun. Dennis Marsden said, referring to remote working. "There's still going to be a need."
Indeed, several comments raised by residents about the land-use plan focused in on whether the document is already outdated.
But city planner Allison Pickrell told council that enough flexibility is built into the long-range vision, and specific details about redevelopment have yet to come before council for consideration.
Coun. Brent Asmundson said the plan can be changed by future councils. "I think sometimes people get the impression that once the plan is passed, that's it. It's written in stone. No. We adjust."
The "living document" lays the groundwork, Coun. Craig Hodge said, noting City Centre is bigger in size than downtown Vancouver.
Still, affordability was a sticking point for residents and councillors.
Coquitlam resident Rob Bottos warned that "rents will go through the roof" as they did when council passed the Burquitlam-Lougheed Neighbourhood Plan, for a more transit-oriented neighbourhood.
Bottos encouraged city staff to work with small business owners in City Centre as they "are the heart and soul of our community," and not to forcibly relocate residents to make way for future high-rises.
Coun. Chris Wilson said there's nothing in the CCAP to address housing affordability, and while there are incentives for developers to create non-market units, they don't have to take them up.
As for higher property values and city taxes for current City Centre residents, Mayor Stewart said BC Assessment will dictate the amounts based on the strength of the real estate market. "We're mindful of the effect of decisions that we're having to make related to the future of a community on the existing residents," he said.
Coun. Bonita Zarrillo said she's worried that single-family housing pockets won't remain "stable" — namely in New Horizons, Eagle Ridge (from Guildford Way to David Avenue) and the seniors and low-income housing along Dufferin Street and Packard Avenue.
And Zarrillo doesn't want those residents to be flooded with offers with the CCAP now adopted. "We're not opening up these neighbourhoods to real estate agents," she said.
The CCAP adoption comes as the city is also shaping the future in southwest Coquitlam.
The review of the 38 square kilometre area, south of Barnet Highway, is home to some of Coquitlam's most established and primarily single-family neighbourhoods.
This month, city staff are talking with area residents in Whiting-Appian, Guilby-Grayson, Charland-Joyce, Blue Mountain-Quadling, Miller-Grant and Austin-Poirier.
The plan review is set to end by mid 2022. Visit coquitlam.ca/swhr.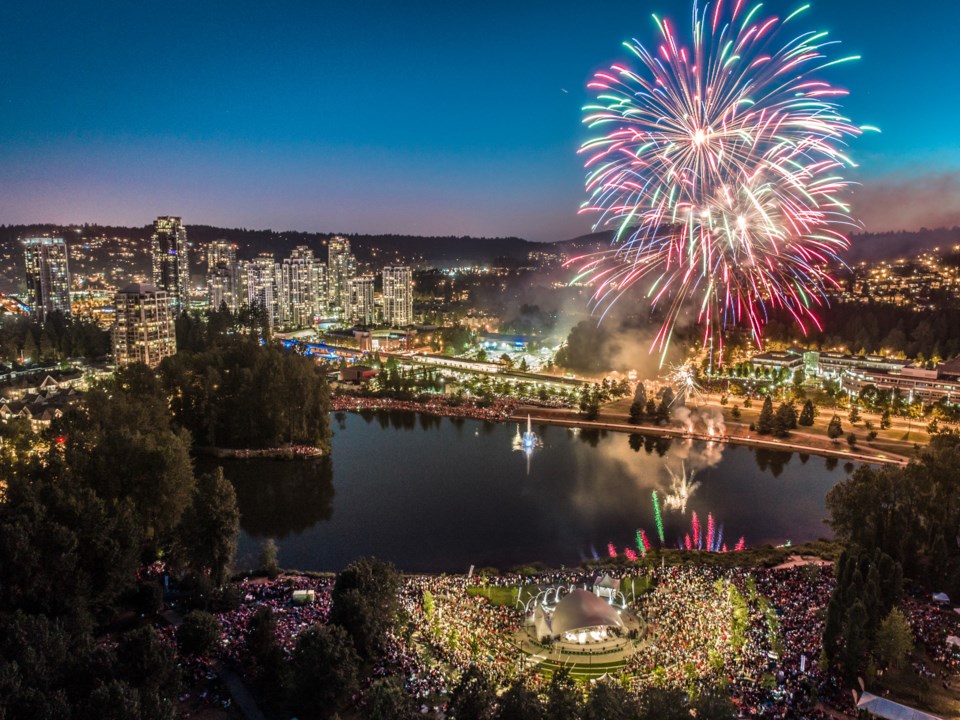 PHOTO: CITY OF COQUITLAM
••••
CORRECTION: In the CCAP story from last week, it was reported the high-rises will be capped at 25 storeys, and six storeys for medium-density apartment buildings.
However, the height limit isn't in effect for all of City Centre.
The maximum height applies to the east side of Pipeline Road from north of Ozada Avenue to south of Inlet Street, city staff said.