Up to 35 people could be housed in a Coquitlam hotel to reduce the spread of COVID-19 amongst people who are homeless or don't have adequate housing.
Since June, dozens of people, many of them couples, have been living in a hotel that can't be named due to privacy concerns.
However, Polly Krier, the coordinator of the Tri-Cities Homelessness and Housing Task Group said the program funded by BC Housing and run by the Phoenix Society, came in the nick of time as supports for local homeless were curtailed by the coronavirus pandemic.
"We were very pleased to finally open up and get a place, we were fortunate there were no test positives [of COVID 19], this will definitely help in keeping that going in the Tri-Cities," Krier told The Tri-City News.
Earlier in the pandemic the B.C. government moved to find housing for people in camps and to provide isolation centres for people who test positive for COVID 19. While there is no isolation centre in the Tri-Cities, Krier said the hotel function as a place where people can self isolate and stay safe from the potentially-deadly virus.
"The goal is for them to have everything they need to be comfortable so they don't need to be out and about, [such as] 24 hour onsite services They have meals,, medical program, such as a pharmacist, where they get all their medicines, they get everything that they need without having to leave."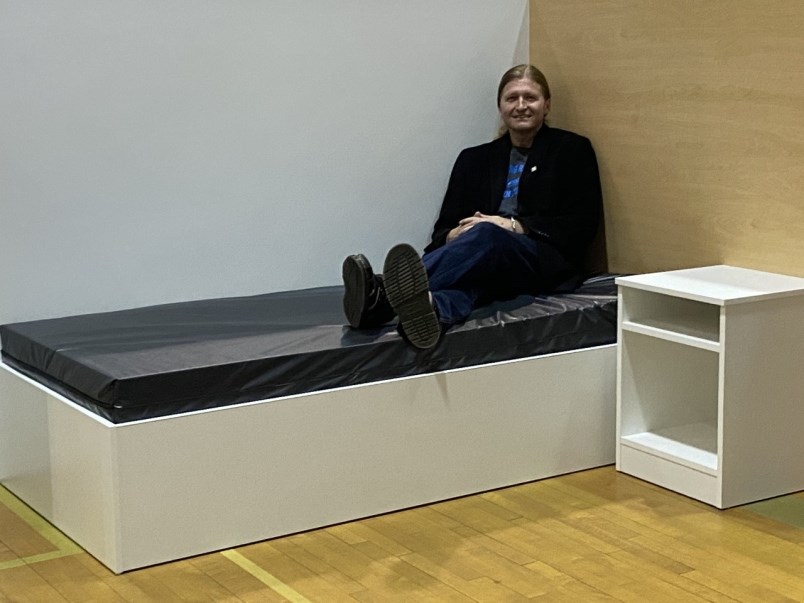 According to a fact sheet, the shelter expansion "helps to address the current need in the Tri-Cities area by providing shelter spaces to people over the age of 19 who are experiencing or at risk of homelessness who already live in the area."
Rooms are also available to those with no fixed address who are being released from hospitals in the Tri-Cities area and no longer require emergency care.
"The Tri-Cities expansion shelter is the temporary use of a hotel to provide additional spaces for people who are living on the streets and in shelters to practice physical distancing, access proper hygiene facilities and prevent the spread of the virus in the community," according to the fact sheet. 
There are rooms for 28 people, but with some referrals being couples, more people can be accommodated, Krier said, possibly as many as 35, although at the time of the writing of this article not all the rooms had been assigned.
A similar Emergency Response Centre (ERC) was set up in the gym of a New Westminster high school in May.
Krier said the Tri-Cities ERC has funding until the end of September with the possibility of an extension if everything goes well.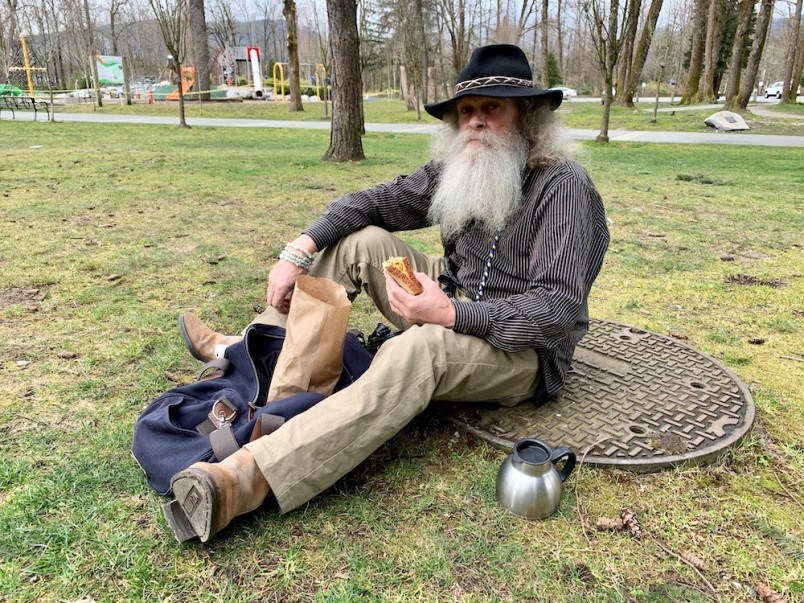 "It's good that there is a safe place to go for people in the Tri-Cities," she said.
So far, there have been no issues at the centre, said Krier, who has been in touch with the program facilitator. What's more, there has been additional room added because seven couples are among those who have been referred, freeing up some of the beds.
In some cases, queen beds are removed to provide a sitting area and those living at the centre have access to counselling, medical help and mental health care. Support services are available 24/7 and Fraser Health workers visit the site daily.
To get a bed, someone has to be referred to Fraser Health, which does an assessment and so far only those who are most vulnerable, including seniors and people with multiple health conditions, are given access to the rooms.
While homeless numbers from the recent count haven't been publicized, anecdotally she knows that numbers are up and 3030 Gordon in Coquitlam is full with a waiting list.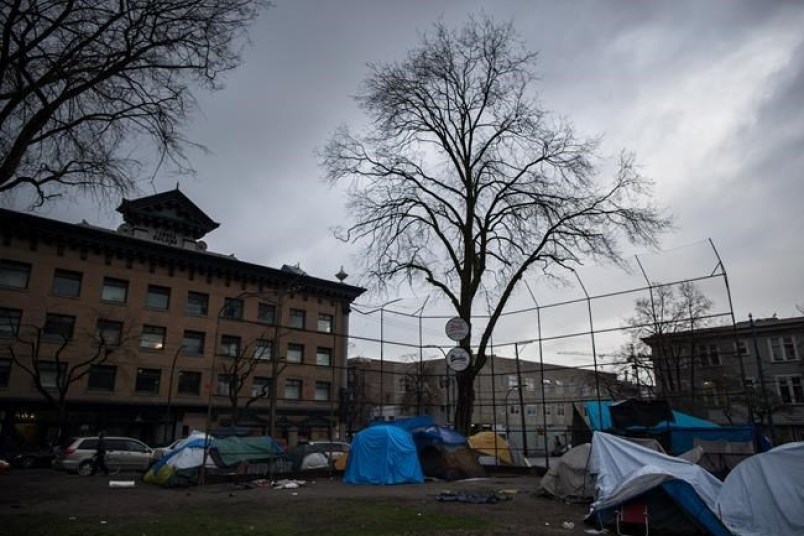 Her next concern is ensuring there is enough shelter space in the fall and winter in the Tri-Cities when a second wave of the pandemic is expected to hit and more room is needed to provide physical distancing space.
In addition to advocating for shelter space, supports and adequate housing, the task group is looking to find clothing and other supplies for those living at the local hotel.
Five people have already been encouraged to take steps to make changes in their lives through outreach at the new ERC shelter, said Krier, adding that her group was recently buoyed by a letter from B.C. mayors calling for a "decisive program" to end homelessness.
"Things are definitely opening up," said Krier, noting that she's pleased to see that concern for the homeless population is spreading among Tri-City mayors.