After fighting with FortisBC over ripping up Como Lake Avenue earlier this year, Coquitlam will take the issue to another level when it lobbies for province-wide changes at next week's Union of B.C. Municipalities (UBCM) convention.
When FortisBC began to replace its natural gas pipeline underneath Como Lake Avenue this year, Coquitlam tried to get the company to pay to pave the full width of the street, not just the ripped-up strip. The city also wanted the company to remove the old pipeline instead of filling it in and leaving it underground.
The disagreements prompted Coquitlam council to submit a resolution to the UBCM calling for the province to do "a holistic review of the regulatory framework surrounding utility undertakings" and update legislation so there's "a collaborative approach to planning and managing civic infrastructure corridors."
It's one of four resolutions submitted by Coquitlam to the convention, which runs next Monday to Friday at the Vancouver Convention Centre. PoCo also submitted one while Port Moody submitted a dozen.
Coquitlam Coun. Craig Hodge, who sits on the UBCM's executive as the Metro Vancouver representative, said the hope is the UBCM can convince the province to change the rules so cities can recover present and future costs for utility corridors within their borders. He said city councils shouldn't be saddled with the extra costs of having to work around a patch pavement job or abandoned pipeline in the future.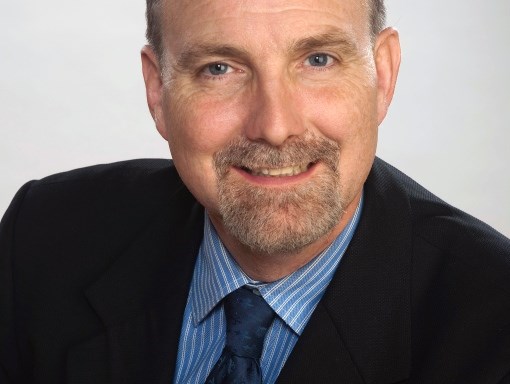 "When [the impasse with FortisBC] happened, Coquitlam sounded the alarm: Has anyone considered the long-term impact of having these utility corridors within our cities?" said Hodge. "It's time to rethink about what we do about these utility corridors because they become more crowded as we get busier."
The resolution was endorsed by the Lower Mainland Local Government Association but the UBCM's resolutions committee made no recommendation on it.
In another resolution, Coquitlam council called for the threshold of reporting civic employee pay in cities' annual statements of financial information increased from $75,000. Because salaries have increased so much since 2002 when the threshold was determined, Coquitlam's resolution calls on the UBCM to lobby the province to change it to be consistent with the consumer price index (CPI) increases since then, and to amend it every five years to reflect changes in CPI.
The resolution, however, proposed by Coun. Dennis Marsden, did not get unanimous support at the council table. Coun. Bonita Zarrillo, currently an NDP candidate in the federal election, opposed it, saying she supports transparency and is comfortable with the current threshold.
"I think generally most councillors will recognize this is just keeping up with inflation, so I'm hoping this one will have widespread support. I don't think this is a really contentious one," said Hodge
In another resolution, Coquitlam wants the UBCM — as well as the Federation of Canadian Municipalities — to ask Health Canada and senior levels of government to come up with policy and regulations to deal with the access, sale and appeal of vape products to youth. It also wants more enforcement resources at the local level to prevent the use of vape products by youth.
Although the three resolutions are expected to be debated individually, the city's fourth concerning development cost charges is low on the agenda and is unlikely to be discussed on its own. In the resolution, Coquitlam calls on the province to widen the scope of services municipalities can charge developers for to include the capital costs for emergency services, sports fields, and recreation and cultural facilities.
Hodge cited new fire halls as an example of one of the services it can't require developers to contribute to.
"We have a lot of community needs that growth brings along. We want to have more flexibility (so) that development brings these amenities to the community," he said.
Hodge said so many changes on councils throughout the province in last fall's municipal elections has meant a record number of resolutions with 277.
Port Coquitlam has one resolution while Port Moody has 12 (second only to Victoria's 15), but almost all of them are slated to be discussed either in a block with many others or are considered similar to other resolutions already up for debate.
ggranger@tricitynews.com
ON THE AGENDA
Resolutions to the annual Union of BC Municipalities from Tri-Cities councils ask that:
Port Coquitlam
• the B.C. health ministry initiate programs to promote nutritious and affordable food, and support regional initiatives to enhance community food security.
Port Moody
• the province develop grants for municipalities and community organizations to help prevent poverty;
• the province work with municipalities to find ways to support small business, non-profits and arts-related businesses;
• the province enact legislation "that holds fossil fuel companies financially liable for climate-related harms caused by" them;
• the province, UBCM and FCM to develop best clean-energy practices legislation for municipalities;
• the provincial building code be amended to include greenhouse gas limits for new construction;
• municipalities receive provincial funding to cover the extra cost from a "significant workload burden" caused by the province's legislation enacted in 2014 on land use contract terminations;
• support for Vancouver's request to have the province allow municipalities to lower speed limits in residential areas to 30 km/h;
• a change be made to provincial legislation to allow those with permanent resident status to vote in local elections;
• UBCM supports free public transit for minors and those living below the poverty line, and reduced prices on a sliding scale for low-income residents;
• the province extend the authority to introduce a vacancy tax on homes and buildings to local governments;
• the provincial and federal governments come up with an emergency response to meet emissions goals set out by an intergovernmental panel on climate change last year; and
• the health ministry adopt recommendations identified by the municipal auditor-general to improve dispatching of emergency vehicles.