In nautical terms, a mariner is a seaman who navigates a ship with a steady hand.
For Byron Vallis, it's a perfect word as he charts unknown waters with his business partner and girlfriend.
Mariner is also a main drag Vallis knows well, having grown up at the top of Mariner Drive in Coquitlam — the city where he will open its first craft brewery.
It's a dream the Dr. Charles Best secondary grad (class of 2009) has had for at least five years. 
A home brewer, Vallis shared his vision with his employer, Wim Vander Zalm, a well-known Coquitlam businessman who owns Art Knapp Plantland in Port Coquitlam. Vander Zalm liked what he heard and, in 2015 when Coquitlam city council began to look at loosening its liquor policies to allow craft breweries and distilleries, the pair thought to tap into the ever-growing market locally.
They toured microbreweries in the U.S. and around Metro Vancouver, figuring out how they could put a unique spin on a growing business sector.
And last year, when council finally approved new rules after months of debate, their search began to find adequate space: big enough to house four tanks and other brewing equipment, a tasting lounge, a patio and a small kitchen.
They wanted their business to be central and along a public transit route.
After six months, they found their spot: a 3,000-sq. ft. space at Barnet Highway and Lansdowne Drive (across from Milestones) with another 1,000 sq. ft. in the back for a patio that looks towards the Evergreen Extension Skytrain line.
Vallis said the empty space was already zoned for commercial use — as required under the city's new liquor rules — and could accommodate 50 seats in the lounge area and another 30 outside.
Currently, city staff are reviewing their building permit application, said planner Chris Jarvie, and expect to conduct a public consultation this spring once the Liquor Control Licensing Branch refers the bid to the municipality to gain feedback on the lounge proposal.
If all goes well, "we're hoping to be open this summer," Vallis said confidently.
"We're aiming for July," Vander Zalm added.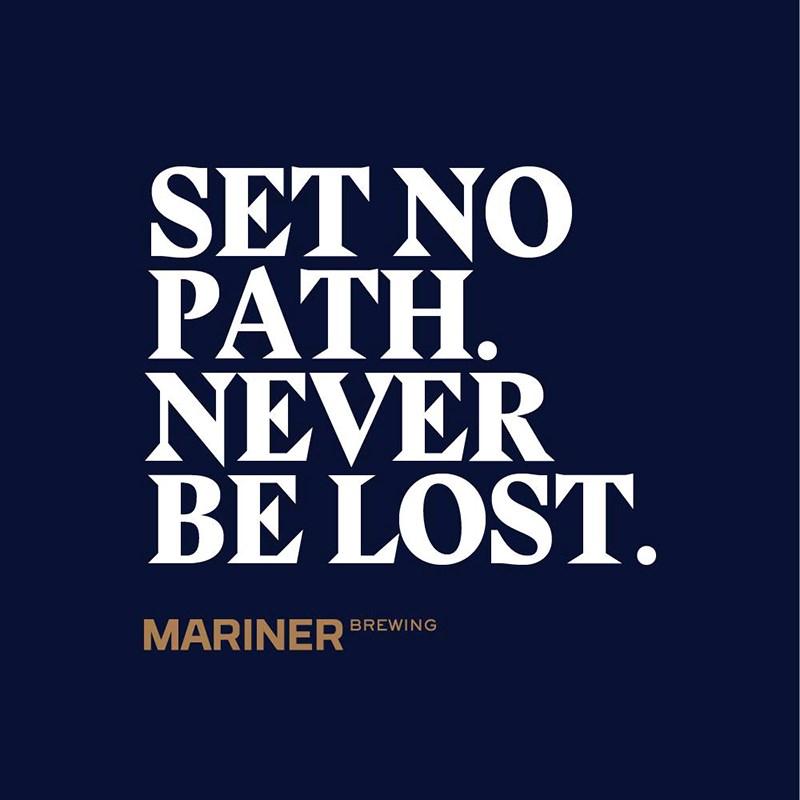 As for parking — often a tricky topic in Coquitlam — Vallis said customers driving to Mariner Brewing can use one of the 80-plus spaces in the complex. "Most of the businesses here close after 5 p.m., which is when we will get busy."
Their core product — to be crafted by an award-winning Metro Vancouver brewmaster with 10 years of experience, whom Vallis won't yet name — will consist of an IPA, cream ale, amber ale and Berliner weisse, a cloudy, sour, white beer. They will be available for off-sales in cans.
As well, Mariner Brewing will prepare and serve hot snacks on site — a feature that the four popular craft breweries in Port Moody (Yellow Dog, Moody Ales, Twin Sails and Parkside) don't have. Ingredients will be as fresh, local and organic as possible, Vander Zalm said.
Already, Mariner Brewing has gained kudos in the industry, including from Northpaw, a new Tri-City brewer currently crafting at Foamers Folly in Pitt Meadows that's expected to make an announcement this week about its new location.
"Mariner has a great space and Byron is a great guy and we hope he kills it," Northpaw's Courtney Brown told The Tri-City News via email, "and we will support any and everything he and [Lauren and Wim] do in Coquitlam."
jcleugh@tricitynews.com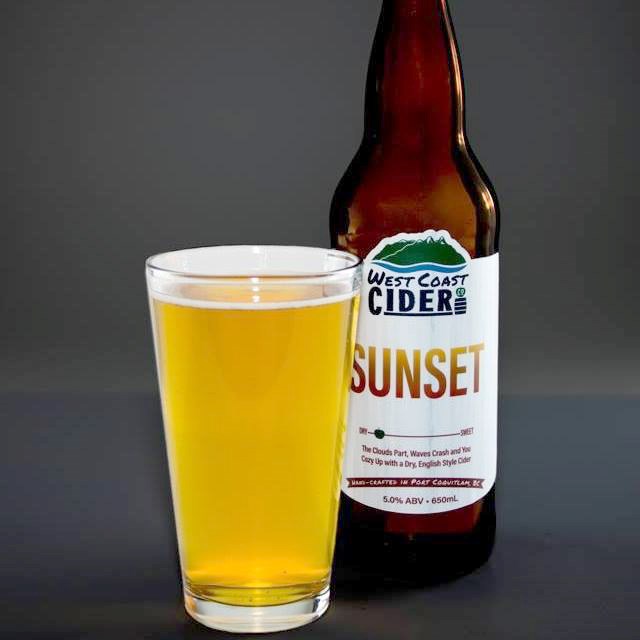 CIDERY SET FOR POCO
While Port Coquitlam's first craft brewery is proposed for the far east end of Kingsway Avenue, another first is ramping up down the road.
Coquitlam residents David Brown and Nena Asuncion plan to open the city's first cidery called West Coast Cider Co., in a downtown industrial site.
Spokesperson Miriam Hoolahan told The Tri-City News today the couple hopes to open its doors May 1 for a tasting room and to sell its flagship apple beverages: Sunrise (semi-sweet) and Sunset (a dry, English-style variety). 
Seasonal drinks will also be available, she said.
On Sunday, the ciders made their debut at the PoCo Winter Blues Festival — a Rotary Club fundraiser at Riverside secondary — and, in May, they will be featured at the Coquitlam Farmers' Market. As well, the company will be offering samples during the Vancouver Craft Beer Week Festival in June.
Hoolahan said West Coast Cider Co. initially plans to sell the majority of its product in bottles and draft form to restaurants and stores around Metro Vancouver.
"We are starting locally and trying to get the word out as much as we can," she said, adding Brown and Asuncion "have always loved the craft breweries and cideries in Washington State and saw a real opportunity to do the same here."
• Visit westcoastcider.ca or Facebook.com/westcoastcider for more details.
jcleugh@tricitynews.com