A Coquitlam woman looking to do something special for students unable to go through the well-trodden rituals of graduation has created a "motion poem" to see off the class of 2020 — and it's gone viral.
So far, nearly 25,000 people have seen the "It's Always Right Now," created by Coquitlam's Louanne Midgley and her brother Eddie Campbell. 
Campbell came up with the poem last fall, inspired by an older spoken word song called "Everybody's Free to Wear Sunscreen" that hit the charts in 1999 drawing on lyrics from a Chicago Tribune columnist who wrote a 1997 commencement speech. 
"I loved it," said Campbell in an email. "It was so different. Last Fall, I felt inspired to write something for the class of 2020, but that's about as far as I thought it would go." 
When the siblings got to chatting over the phone in March — Campbell lives in Winnipeg — the conversation turned to all the effects the COVID-19 pandemic was having on their lives.
"My son is in grade 12. It directly affects him," Midgley told The Tri-City News. "It's unfortunate these kids won't be reaching that milestone in a traditional way."
Both wanted to breathe new life into the poem at a moment when they figured a lot of kids could use some inspiration and life lessons.
Normally, Midgley works as a professional storyteller recording seniors' life stories as family keepsakes. But much of that work is done face-to-face and the pandemic slowed business to a crawl.
When she read her brother's poem, she thought, "If I can make videos of people's life story, what can I do with this?"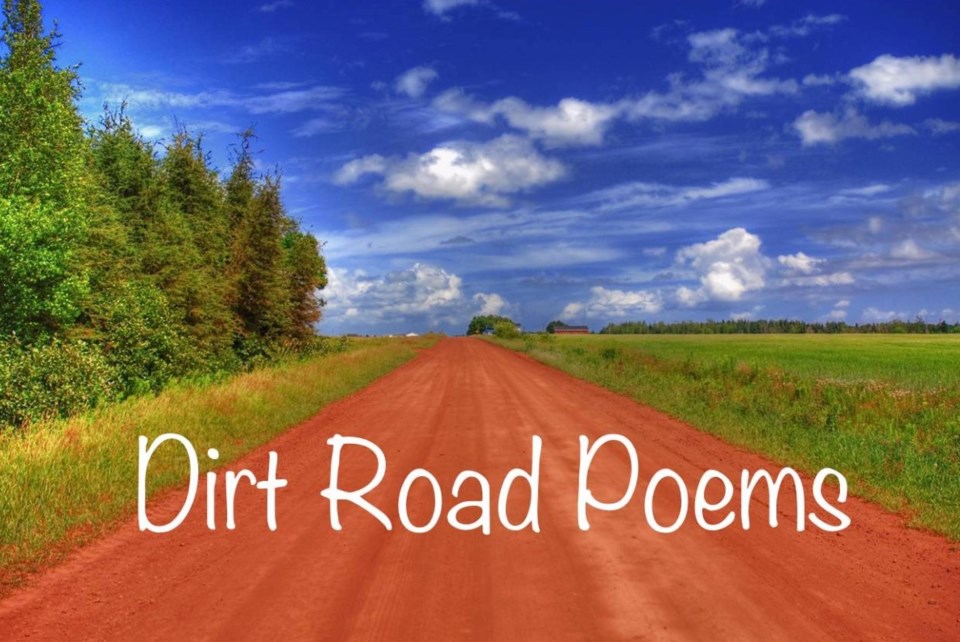 Midgley read it through a few times to get the pacing, and sourced music and visuals. The whole thing is meant to "Elevate it from words on the page to something completely different," Midgley said.
The siblings posted the motion poem to Facebook under the banner of Dirt Road Poems, a nod to their native Prince Edward Island where both spent a childhood exploring the red earth roads that seem to disappear behind every hill and bend.
"They call out to you. 'Come down here. What's over here?' They crest over hills and you just want to see what's around the corner. You know it's going to be something pretty cool," said Midgley.
That sense of exploration and curiosity is woven into the poem but the overriding theme is one of recognizing the present.
"We couldn't believe how much it was passed around on Facebook from one post," wrote Midgley in an email. "I think it just resonated with people." 
"It's a time to be aware, aware of yourself, aware of your environment, to take stock and just be."