A sea lion research station that lost its animals to the Vancouver Aquarium due to funding cuts is inching closer to re-opening after the city of Port Moody and several residents banded together to try and save it.
Following an $18,000 dollar donation from local realtors and on-going support from researchers and concerned citizens, the Salish Sea Research and Education Society officially launched in June. 
The society managed to hang on to one of the pinniped pens and a floating work shed, a section of the research station once made up of several structures built atop docks.
But the funds it has already secured are going fast as costs associated with engineering surveys, towage fees, insurance and safety signage pile up.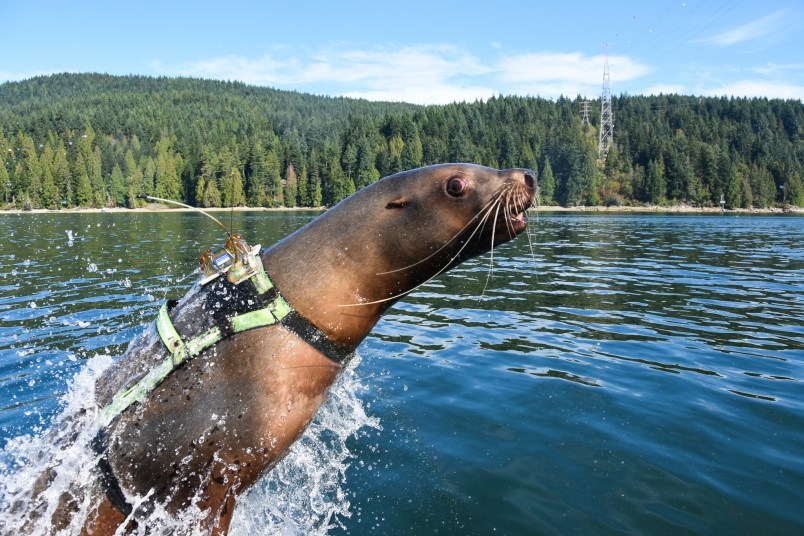 The repurposed facility could house a variety of fish or even harbour seals as part of the dual education and research goals of the new managers, said Andrew Trites, former head of the station and current director of the University of British Columbia's Marine Mammal Research Unit.
"Port Moody is an area where you're very close to nature. But it's very easy for people to lose sight of it," said Trites.
"Having a base like that gives a chance for kids in Port Moody to get on the water and see marine life."
The transition comes at a time when many districts are looking for ways to get into line with the province's guidelines for "learning groups." Teaching students outside the four walls of a classroom could ease the anxieties around COVID-19 and offer an unmatched learning experience, say proponents of the facility.
"If people get to learn about it, experience it and cherish it, they'll do more to protect it," said Trites.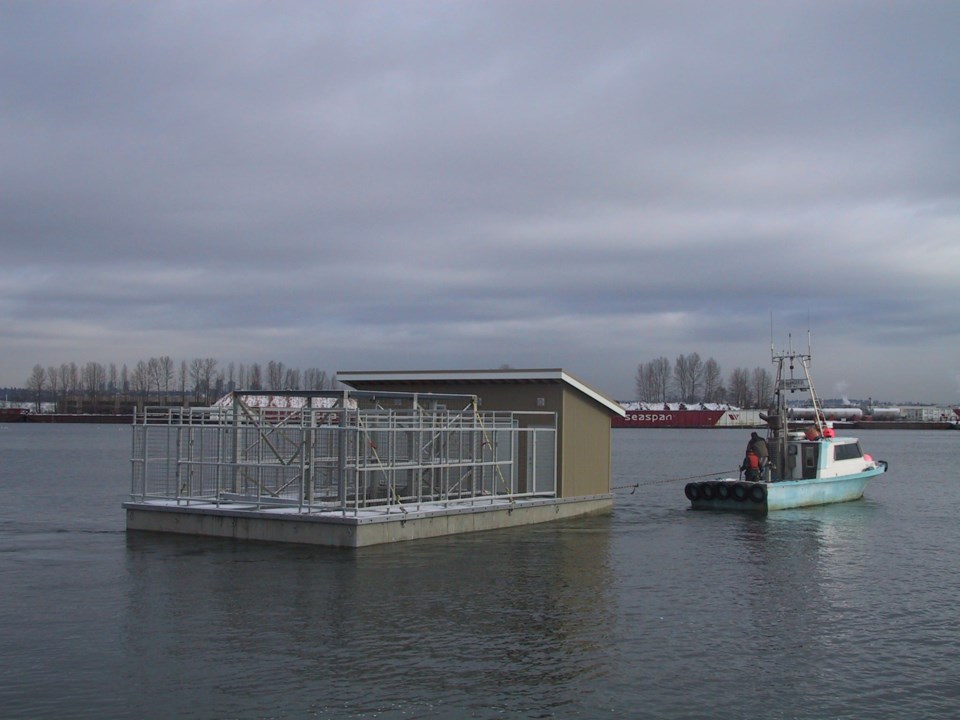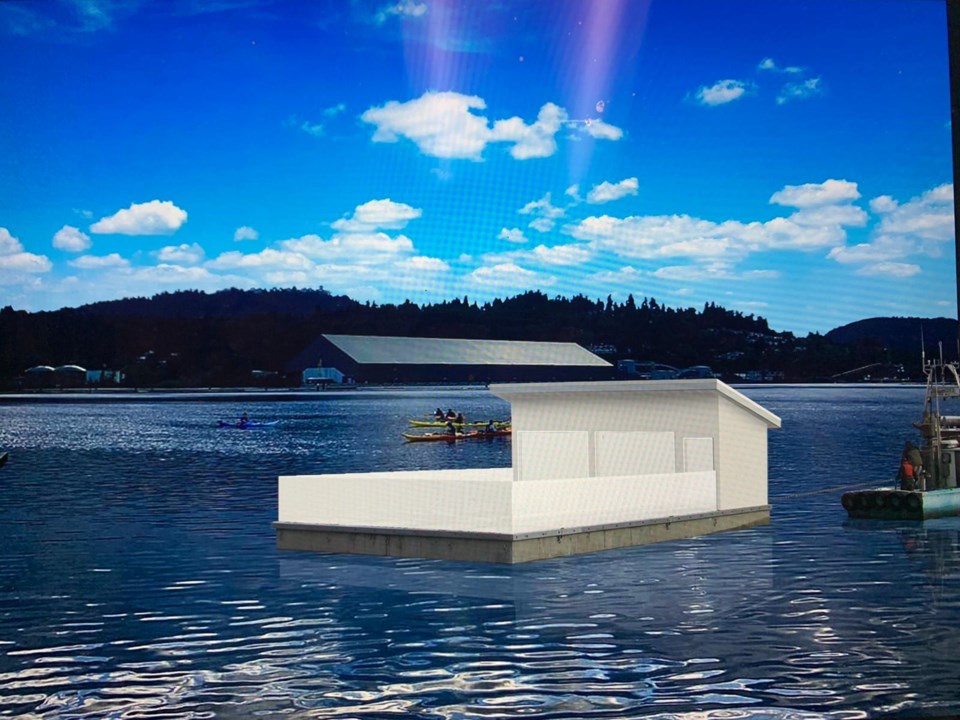 Dave Rosen, who for years has carried out research at the station in his dual role at UBC and the Vancouver Aquarium, said the new centre will likely incorporate marine mammal research as some "part of the game plan" going forward. 
But restructuring the research centre also offers a chance to rejig its research priorities, from past work looking to inform conservation off Alaska to more localized concerns.
That could include building insights into the food chain connecting salmon and southern resident orcas, or harbour seals and the transient killer whale families that have been known to hunt off Port Moody. 
"There's a lot of debate about how much development — like housing, industry — all impact the marine environment," said Rosen. "We've got choices to make." 
Who guides where research, education and conservation will go at the new centre is set to change too. Board member Melissa Chaun has been in contact with the Tsleil-Waututh First Nation and is looking to use their Burrard Inlet Action Plan as a template to guide research priorities.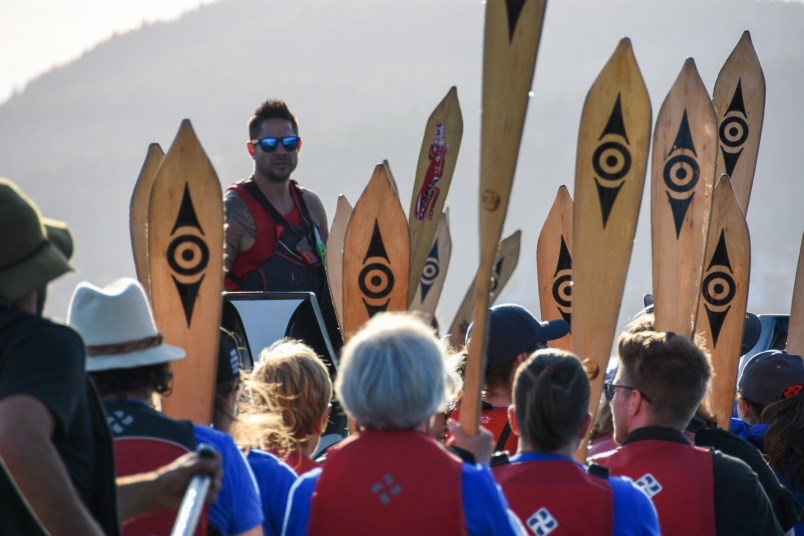 That plan identifies several pressures on the Burrard Inlet's ecosystem, including sediment contamination and the destruction of shellfish beds that have prevented the First Nation from harvesting since 1972.
Another idea is to act as a kind of Port Moody outpost for the Vancouver Aquarium's Marine Mammal Rehabilitation Centre. At the same time, Chaun is looking to a future where groups of school students could rotate between shoreline tours, an on-site touch tank that lets you get up close to sea life, and an excursion on Tsleil-Waututh's big canoe that Takaya Tours now uses to guide cultural trips around the inlet. 
The plan is to get the whole community involved, from researchers at the region's universities and colleges to local students and residents. 
"It's important, with the pandemic not over, to get people involved in some of the most important issues of our day, like climate change," said Chaun. "If we can come together in positive ways that will really help the community as a whole, I think it's really important for people."
Whereas off the West Coast of Vancouver Island, Bamfield Marine Sciences Centre has served as a research and education base for Western Canada's biggest universities — including UBC, SFU, UVIC, as well as the universities of Alberta and Calgary — the Port Moody facility could offer a more accessible learning hub, said Chaun.
"Bamfield is a really remote place—there's a lot of people that won't be able to access it," said Chaun.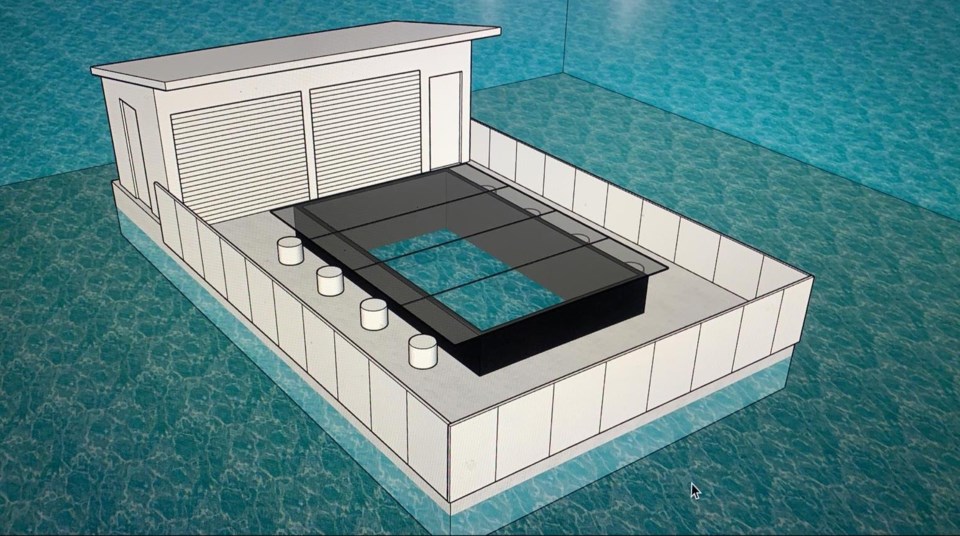 Exactly where on the Port Moody waterfront the new research station will live is an open question.
For the interim, the city of Port Moody has helped secure approval from the Vancouver Port Authority to temporarily dock the facility near Reed Point Marina. But Chaun said the long-term plan to build up the facility as a world-class station would require a sheltered location, both protected from winter wind and waves and close enough that people can access it. 
One such site could be off Rocky Point Park or along the adjacent shoreline near the Moody Centre SkyTrain station, said Bill Laidler, chair of Salish Sea Research and Education Society.
But as costs mount, the group said it has no time to wait, and it has begun fundraising to help cover such costs as Department of Fisheries and Oceans permits to allow for live touch tanks, as well as a COVID-19 health and safety plan that meets provincial and municipal guidelines. 
The group is now looking to raise $50,000 through a GoFundMe campaign to refurbish the floating sea lion pen into marine education centre open on evenings and weekends to begin with, and private school tours once the current pandemic subsides.
"This is just a springboard for a long-term, permanent ocean centre," said Chaun.