Two Tri-City mayors say a proposal to build overpasses at key intersections in the region to improve rail capacity could go a long way towards reducing driver inconvenience while also improving safety along a narrow stretch of Lougheed Highway in Coquitlam that was recently the scene of a tragic car accident.
Three overpasses are proposed for Colony Farm, Pitt River Road and Kingsway Avenue while an underpass at Westwood Street is viewed as the best solution for separating rail traffic from cars, according to the Gateway Transportation Collaborative Forum.
The early estimate for the projects' cost is $180 million.
Coquitlam Mayor Richard Stewart said he hasn't yet seen the forum's proposal but welcomes efforts to make the area safer.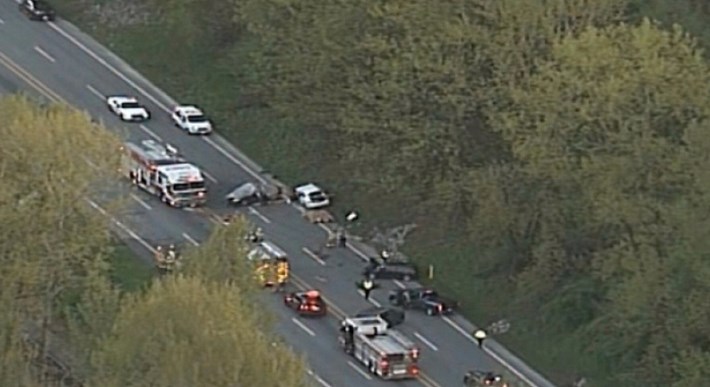 "It has to get done. I don't ever want to attend another collision along that corridor," he said, referring to a crash April 28 that left two children and a woman dead, although there has been no information from police that the rail crossing had anything to do with the accident.
(Coquitlam RCMP are continuing their investigation and have yet to declare a cause for the crash.)
Coquitlam has long contended that Lougheed Highway along the Riverview Hospital lands is dangerous and needs work, either a median or some other solution to make driving safer, and an overpass proposed for Pitt River Road to eliminate the road intersection with the railway could provide opportunities for elevating and widening the highway.
"Until now, every attempt we've made to advance a median barrier has failed because its a complicated a stretch of highway," Stewart told The Tri-City News.

NO FUNDING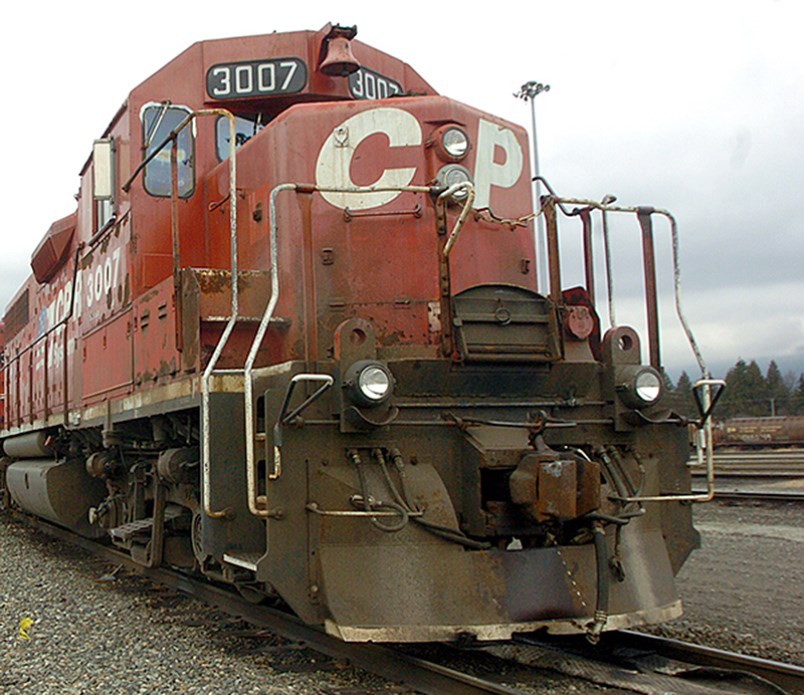 And while there is as yet no funding allocated toward the local projects, which are part of a larger initiative of 14 Gateway recommendations, Stewart and Port Coquitlam Mayor Greg Moore agree that the federal government is in the best position to pony up the necessary cash.
"The railroad does have significance to the national economy, if they can make the case," Moore said. "You see ports and rail infrastructure funded because of its national significance."
Moore said he has heard of the project being touted as a way for CP Rail to gain Transport Canada approval for doubling its tracks, and while he supports the overpasses and underpass in theory, says the work would have to be funded nationally, not out of city coffers.
He said he hasn't seen drawings for proposed work, and the projects are not identified in the city's transportation plan. Still, he could seen the benefit to commuters, who frequently have to wait for trains to pass.
"From the city's perspective, Pitt River Road, as well as Kingsway at the track there, we know are two massive headaches for people," Moore said.
PROPOSED PROJECTS
• Westwood Street underpass — $50 million, located at Westwood Street, north of Dewdney Trunk Road, involves constructing an underpass beneath the railway corridor.
• Colony Farm Road overpass — $30 million, Colony Farm Road would pass over of the CP Rail corridor and Lougheed Highway, and would tie into Cape Horn Avenue, which would be raised above its current grade.
• Pitt River Road overpass — $53 million, this intersection would be raised approximately 9 m above the current grade, with Pitt River Road passing over the railway corridor, eliminating the at-grade crossing.
• Kingsway Avenue overpass — $47 million, the existing intersection of Kingsway and Westwood Street would be closed and they would be connected via a new grade-separated extension of Kingsway Avenue over of the rail line and Westwood Street.
WHAT'S NEXT?
No one from the Gateway Transportation Collaborative Forum Steering Committee was made available to speak about the need to increase railway capacity to ports in the region or give an update on the project. But a report contained in Metro Vancouver Parks' June 7 agenda lays out the plan as the conclusion of a Fraser River Trade Area study, stressing they are "options" and none have yet become "projects."
"However, a preliminary implementation strategy has been developed to provide a starting point for the Gateway Transportation Collaboration Forum partners to identify partnerships and delivery opportunities should any of these options move toward to become a project," the the planning study states.

PARK CONCERNS
Meanwhile, Metro Vancouver's parks committee is concerned about the impact of Pitt River Road and Colony Farm overpasses on Colony Farm Regional Park and plans to build the Sheep Paddocks Trail, a 1.6-km multi-use trail that will connect Pitt River Road to the internal park trails at Colony Farm and slated to start construction this year.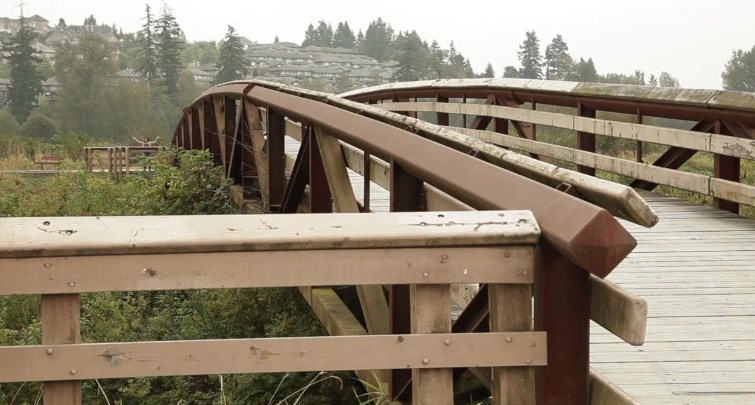 The parks committee has approved a letter to the chair of the forum expressing concerns. "We're actually trying to be proactive and see what opportunities there are for us to work with them and maybe make it better," said Port Coquitlam Coun. Darrell Penner, who represents the region on Metro Vancouver's parks committee.
"There's certainly some value in having those crossings improved for sure. This definitely has great benefits," he said.
But he added: "This is completely at the initiative of the railroads. They want to increase traffic."
The group proposing the the options is made up of federal and provincial ministries of transportation as well as TransLink, Port Metro Vancouver and the Greater Vancouver Gateway Council.