Only 5% of Coquitlam residents listed crime as an important local issue in last year's Citizens Satisfaction Survey — and new data from Statistics Canada may indicate why.
The number of Criminal Code violations fell in the municipality in 2018, mirroring similar drops in the rest of the Tri-Cities and continuing a downward trend that began more than two decades ago.
While total crime was up 3.2% across the province last year, the numbers dropped 4.5% in Coquitlam, 13.9% in Port Coquitlam and 10.6% in Port Moody. Improvements have also been seen in violent crime, which fell 3% in Coquitlam, 2% in Port Coquitlam and 1.2% in Port Moody.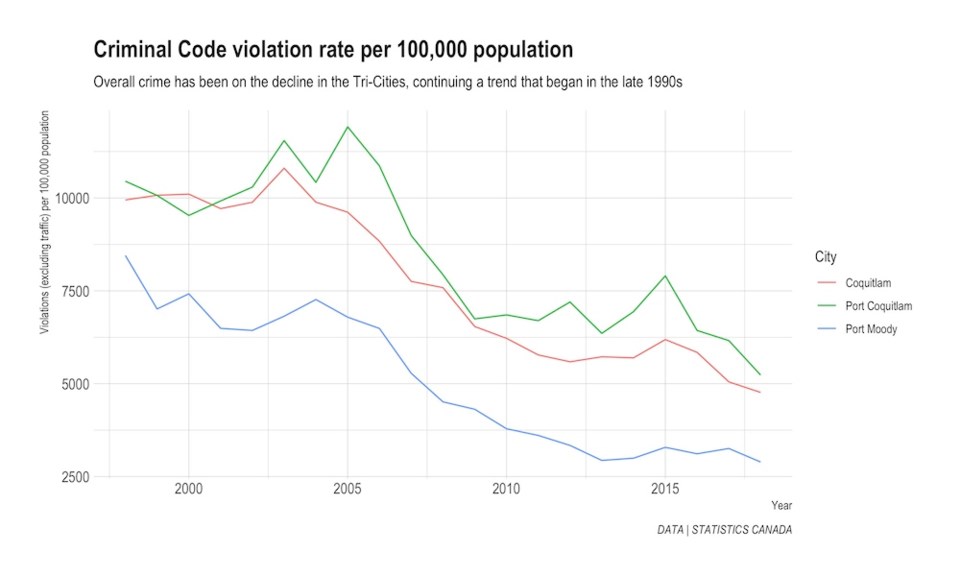 But the year-over-year data comparisons only tell half the story.
Since 1998, Criminal Code violations in almost all categories have fallen in the Tri-Cities, outpacing similar improvements made across the province.
For example, a Tri-City resident today is less likely to have their car stolen, their home broken into or to be a victim of property crime than they were two decades ago, a fact SFU criminology professor Neil Boyd said is attributed to improved security measures, like vehicle immobilizers and security cameras in banks and convenience stores.
"These security improvements are, in large measure, responsible for the reported decreases in property crime," he said.
As a result, total property crime violations have dropped 46.7% in Coquitlam, 50.1% in Port Coquitlam and 41.6% in Port Moody over the last 20 years; the provincial decrease was 27.9%.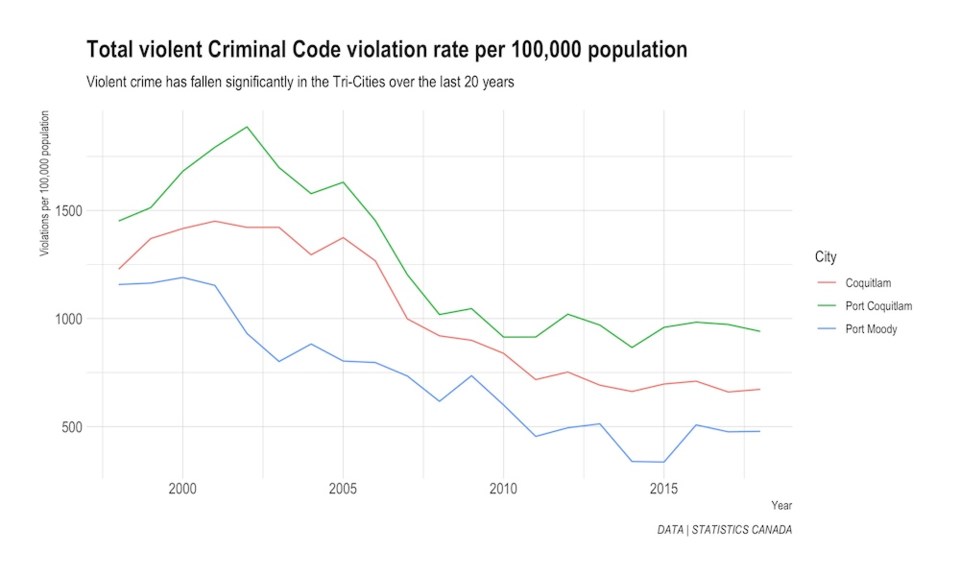 As for the drop in violent crime, Boyd credits a cultural shift that has made people less tolerant of violence and more supportive of human rights.
"A generation ago, a mother might have hit her child in a supermarket without any consequences," he said. "Today, that is highly unlikely. This change in attitude appears to have seeped through our culture. We are less tolerant of violence and, accordingly, much less likely to resort to violence to resolve conflicts or disputes."
How police approach crime reduction has also had an impact, according to Coquitlam RCMP Cpl. Michael McLaughlin.
He said while there are numerous variables to consider when analyzing crime data — population changes, shifting crime patterns, the way data is compiled — police methods have played a role in reducing crime in the community.
"We have come a long way," he told The Tri-City News. "We use technology way more. We use models that look at crime patterns and behaviours."
There has also been greater emphasis on targeting the small number of prolific offenders who commit the majority of crime, something McLaughlin said "is great bang for your buck."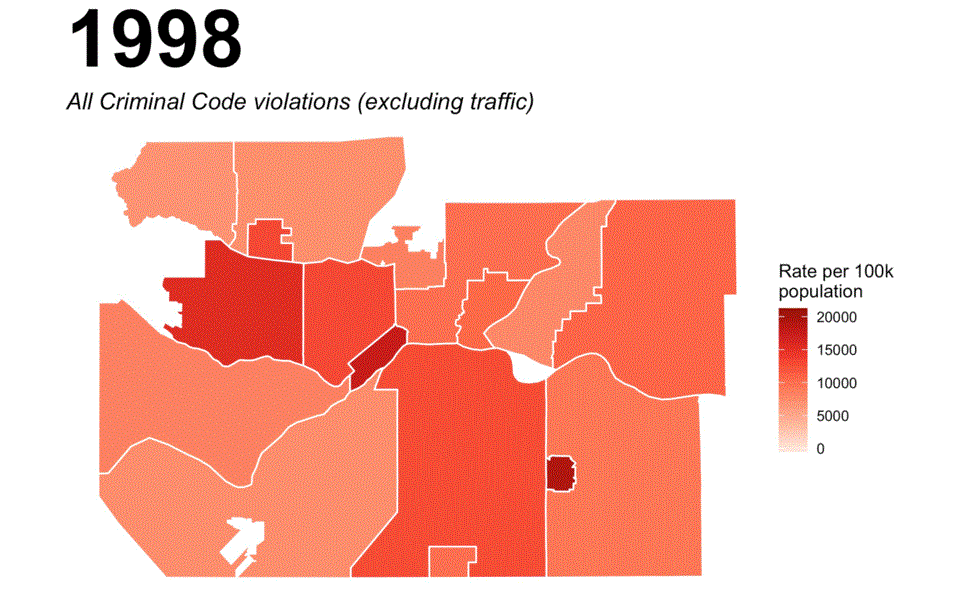 But while most Criminal Code violations are on the decline locally, not all of the StatsCan data was good news.
Fraud and identity theft are crimes Boyd said are increasingly common nationally, and the Tri-Cities are no exception.
Over the last five years, incidences of fraud have jumped 48.9% in Coquitlam, 41.3% in PoCo and 64.3% in Port Moody, following a similar 50.8% B.C. average increase.
Boyd said he believes the fraud figures are likely higher — as are many online crimes, like credit card, telephone and cellphone fraud — and often go unreported. He added for example that credit card companies do not report thefts to police, which can skew the overall statistics.
"So while reported property crime is down, a different form of this kind of crime has emerged — cybercrime — and this rarely shows up in our crime statistics," Boyd said.
McLaughlin said fraud is an issue police agencies across the country are continuing to grapple with and concurred with Boyd that the figures are likely underreported.
"Changing technology is being used by criminals to find new ways of victimizing people," he said. "As police, we face a challenge to keep up."