In a solidification of BC NDP power in the Tri-Cities, voters propelled all four of the party's candidates to the Victoria legislature over the weekend in a series of resounding victories.
The orange sweep came as longtime politician but first-time provincial candidate Fin Donnelly unseated BC Liberal incumbent Joan Isaacs with 53.16% of the vote — a nearly 16-point advantage over Isaacs. The riding was projected to be a close race, one of several across the province that overwhelmingly ended in one crushing Liberal defeat after another. 
"It feels like a good solid victory," Donnelly told the Tri-City News in a phone interview as the sound of popping champagne bottles could be heard in the background.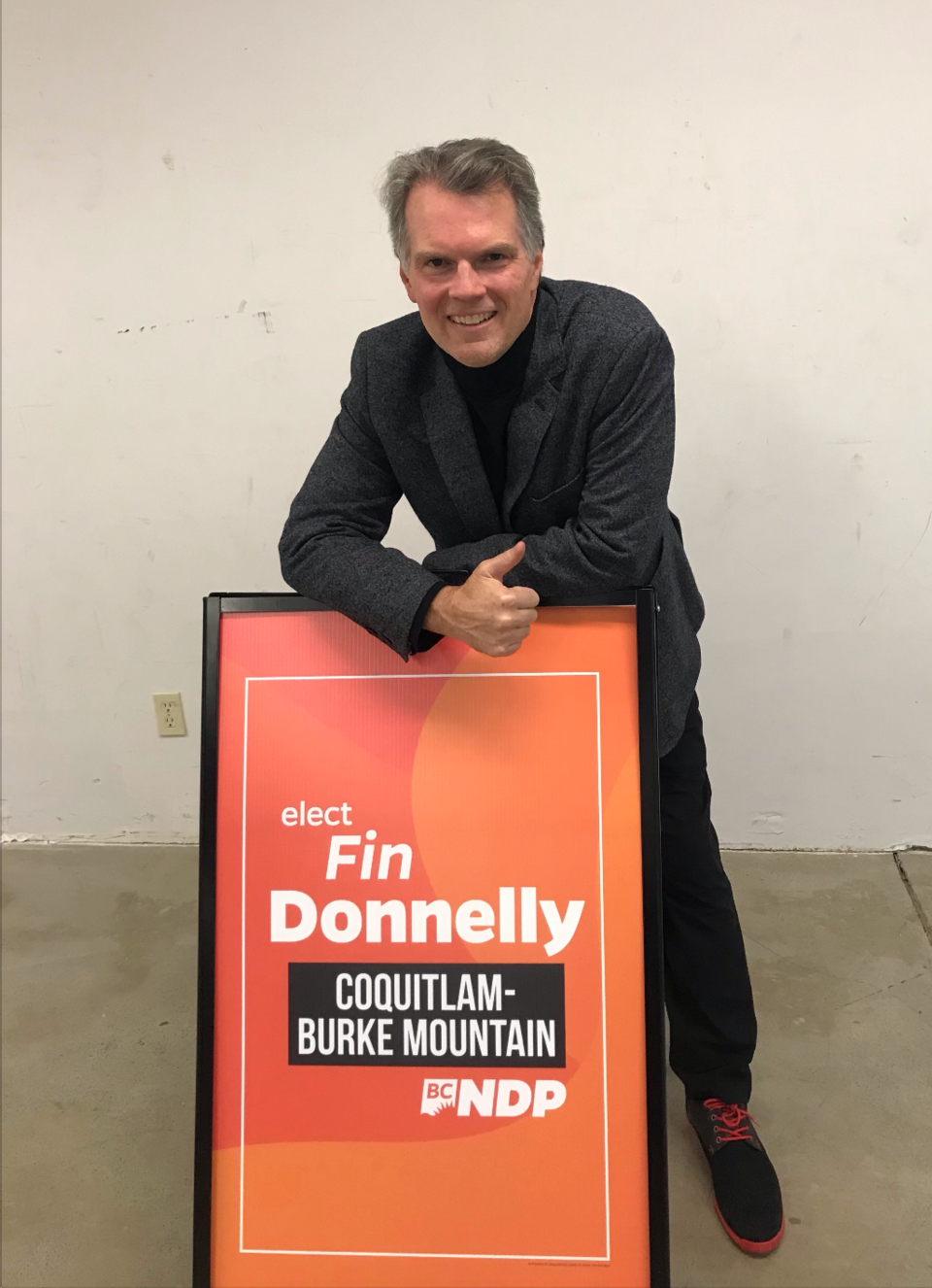 A day before the Saturday vote, Elections BC had warned that many ridings across the province may not know who their next MLA would be for several weeks due to a massive surge in vote-by-mail packages, which start getting counted 13 days after election day.
But with an overwhelming amount of support going to the BC NDP — the initial count gives John Horgan's party 55 seats versus the BC Liberal's 29 — questions over delayed results have been silenced in all but a few of the province's 87 ridings.
In the other three Tri-City electoral districts, it wasn't even close. Longtime MLA and cabinet minister Mike Farnworth captured 62.18% of the roughly 15,000 votes already counted in Port Coquitlam in a win he said was the "strangest campaign I have ever been in," but would not be his last.
Two-term MLA Selina Robinson, meanwhile, will once again rejoin the legislature after capturing 58.03% of the vote in Coquitlam-Maillardville; second place Will Davis ended the night with 29.81% support.
And in Port Moody-Coquitlam, the NDP's Rick Glumac will be returning for a second term after surviving a targeted onslaught of BC Liberals, including outsized spending on digital ads and multiple visits from now-former BC Liberal Leader Andrew Wilkinson (Wilkinson resigned Monday). In the end, Glumac captured 50.45% of the vote, defeating Liberal candidate and James Robertson by more than 18 points after the initial count.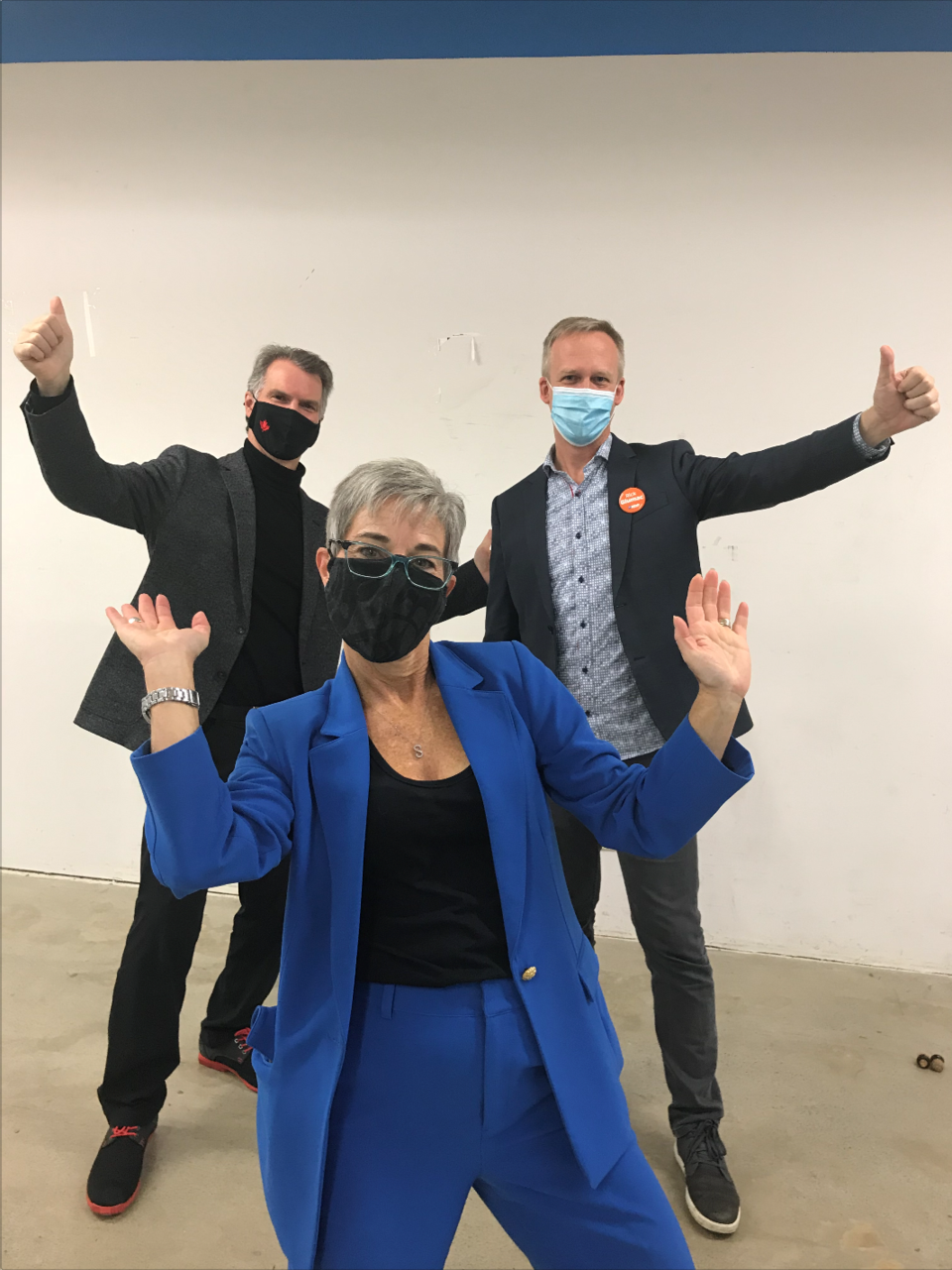 Despite the seemingly decisive margins, Horgan has refrained from declaring outright victory until all the votes are counted, something that will take until at least Nov. 16. 
As of Oct. 24, Elections BC had received approximately 525,000 mail-in ballots, though this figure does not include mail-in ballots returned by voters in-person to voting places or district electoral offices before the deadline of 8 p.m. on Oct. 24.
Elections BC says 670,324 voters voted in their electoral district during the advance voting period, and 546,877 voters voted on Election Day at their assigned voting place.
Elections BC says the preliminary estimate of voter turnout, which now stands at 52.4%, will likely increase when mail-in ballots dropped off in person are accounted for.
Initial count results:
Coquitlam-Burke Mountain
Fin Donnelly (NDP) - 53.16%
Joan Isaacs (Liberal) - 37.43% 
Adam Bremner-Akins (Green) - 9.41%
Coquitlam-Maillardville
Selina Robinson (NDP) - 58.03% 
Will Davis (Liberal) - 29.81%
Nicola Spurling (Green) - 12.16%
Port Coquitlam
Mike Farnworth (NDP) - 62.18% 
Mehran Zargham (Liberal) - 21.91%
Erik Minty (Green) - 12.75%
Lewis Clarke Dahlby (Libertarian) - 3.16% 
Port Moody-Coquitlam
Rick Glumac (NDP) - 50.45%
James Robertson (Liberal) - 32.06%
John Latimer (Green) - 12.5%
Brandon Fonseca (Conservative) - 4.24%
-With files from the Delta Optimist