Flood warnings across much of British Columbia's interior could lead to localized flooding in the Tri-Cities as peak flows in the Fraser River make their way towards Port Coquitlam this weekend and into early next week. 
The B.C. River Forecast Centre has raised a high stream flow advisory stretching from Hope to the mouth of the Fraser River.
"It's extremely unusual to see it this level of rainfall this late in the season, especially in the Lower Fraser," said the BC River Forecast Centre's Dave Campbell.
"We're seeing flows that we haven't seen ever at this time of year."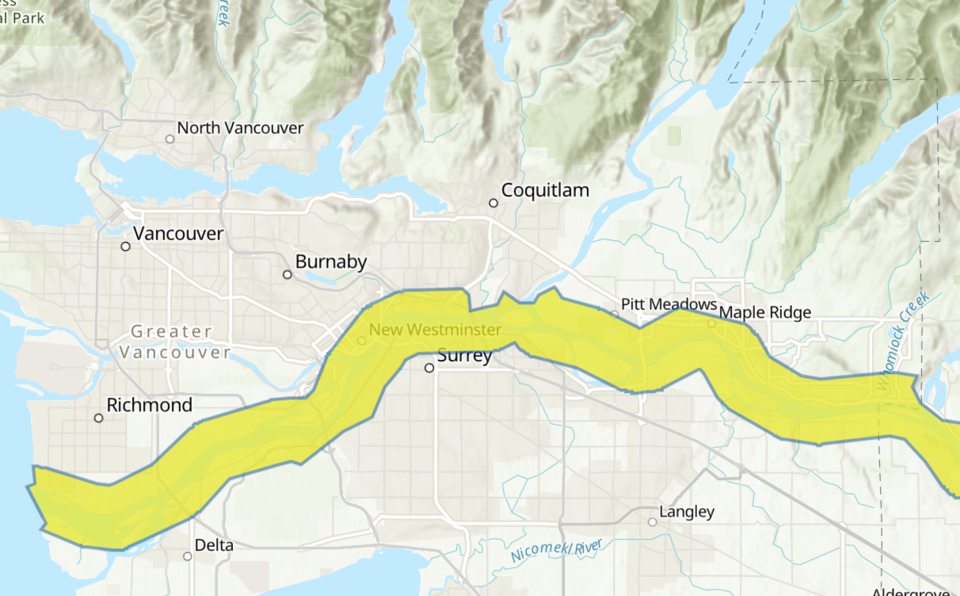 Projections earlier this week painted a more extreme risk of flooding along the Upper Fraser River, triggering warnings of a 20 to 50 year event. But as of Friday afternoon, forecasters revised their prediction to within a five to 10-year return period range.
"Interestingly, we've seen it a number of times in the last decade. It's certainly something that has occurred more commonly than we expect," said Campbell.
Much of Metro Vancouver is built on a floodplain and dependent on dikes for protection when water levels at the Mission gauge surpass 5.5 metres. According to modelling, water is expected to peak at the Mission gauge Monday, July 6, when it's expected to reach 5.66 metres, a point at which rising water and increased river velocities can scour and weaken dikes.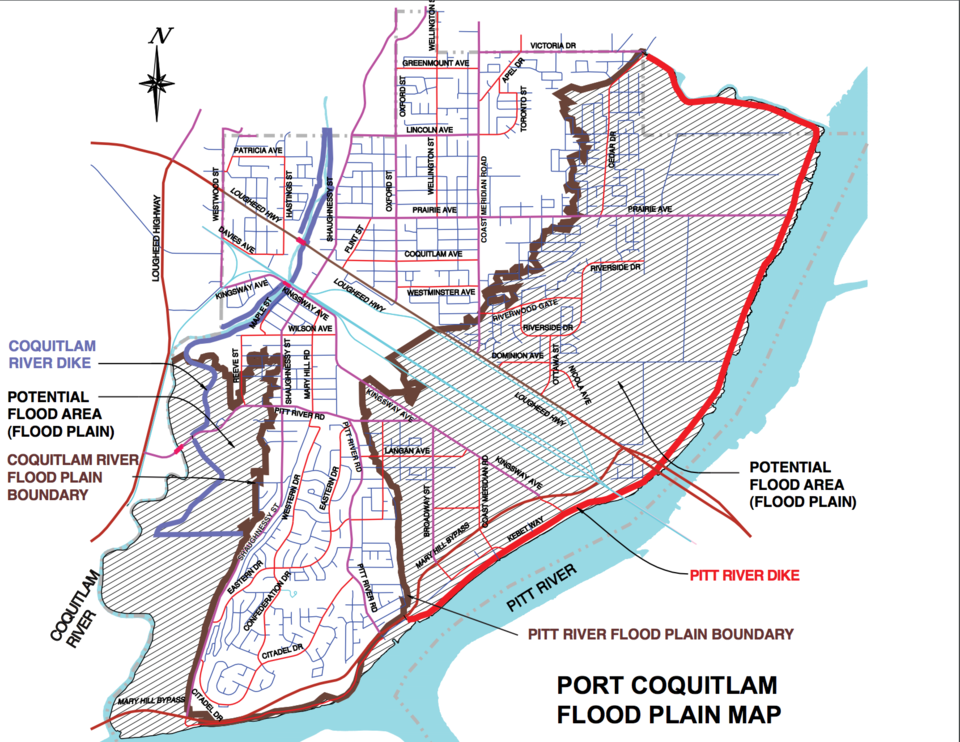 A significant proportion of Port Coquitlam is built on either the Fraser River or Pitt River flood plain. Though the city raised dikes in the community in 2007, even inside the dikes, localized flooding has inundated over a dozen of homes as recently as this January.
Port Coquitlam staff are currently following the city's flood response plan and over the past few weeks have been inspecting flood infrastructure to make sure it's in working order. 
In an email to the Tri-City News, a spokesperson for the city said at this time, no overland flooding is expected, but that should water levels continue to rise, crews will begin periodic dike inspections.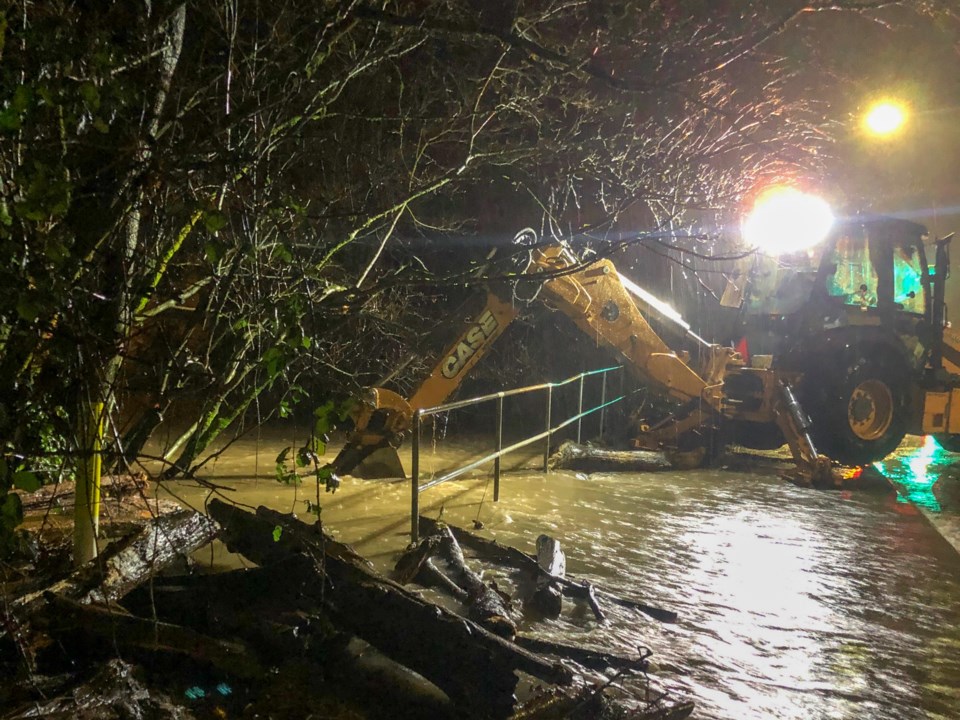 "The persistent rain over the past week has definitely saturated our drainage system; fortunately, the weather forecast over the next 5 days is anticipated to be dry, and as a result our risk to localized flooding will gradually reduce as the pumps work to lower water levels in the lower reaches of our drainage network," wrote city spokesperson Ximena Ibacache.
Residents are asked to be aware of high water levels and velocities in surrounding rivers and creeks, and that higher levels of debris will be flowing through the Fraser River through the weekend and into next week.
"I'm confident that we are taking all the necessary steps to protect our residents and prepare for whatever may come," added Port Coquitlam mayor Brad West in a written statement.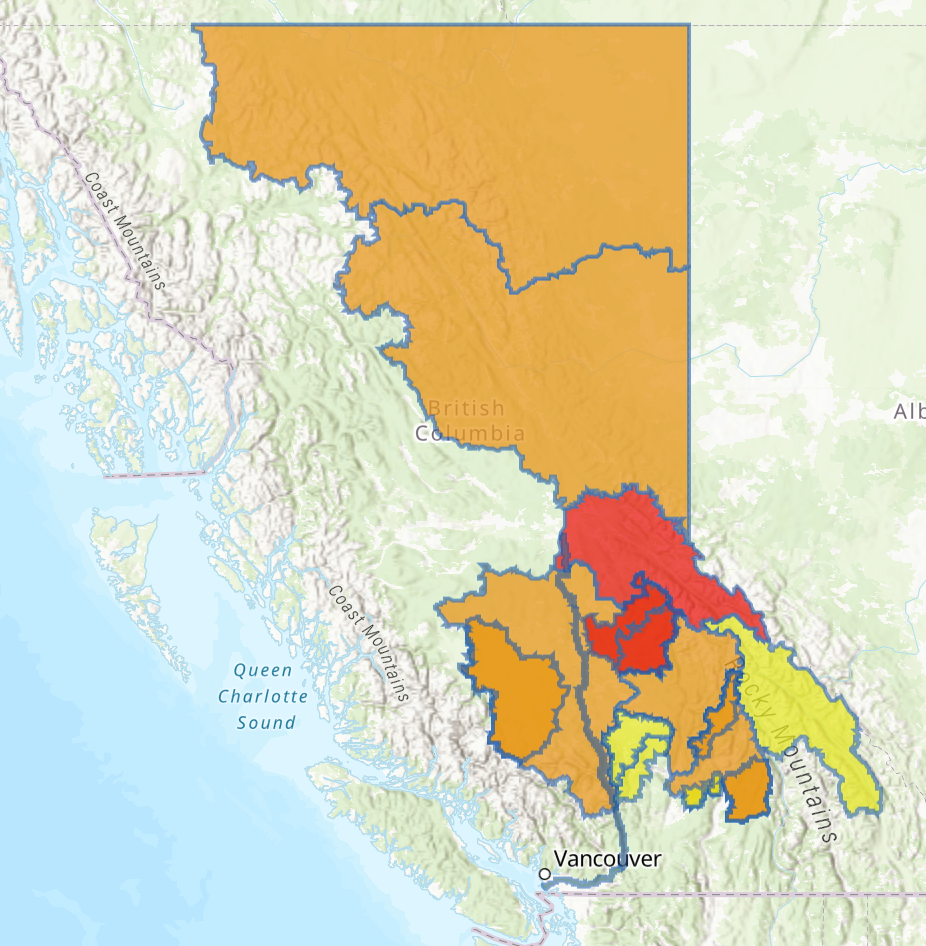 The risk from rainfall-driven flooding could last another six weeks, according to the B.C. River Forecast Centre's Dave Campbell.
And while the wet weather has put an early season damper on wildfires across large swaths of the province, the wet weather is not something residents and provincial emergency authorities should rely on over the summer season. 
"On the drought side, we see just because it's wet now doesn't mean that it won't get dry and we won't be at risk from drier weather later in the season," said Campbell.