Tri-City religious organizations are taking to heart provincial health recommendations to limit the size of services to 250 people or fewer and are turning to technology, such as live-streaming, so people at home can stay connected to their faith communities.
As provincial health officials lay out guidelines for social distancing to reduce the spread of COVID-19, some big events such as Port Coquitlam's May Days and local sports tournaments are being cancelled.
But for churches, temples and mosques that provide a place to gather for worship and fellowship, and whose members may include the vulnerable elderly, following provincial guidelines may be challenging but necessary.
"We are doing everything we can to be proactive in responding to this but also knowing that, for 2,000 years, the church has gathered in times of persecution, times of Black Plague, people have still gathered and so we want to still gather," said Dave Jonsson, associate pastor at Riverside Community Church in Port Coquitlam. "We want to do it in a way that's safe, in a way that heeds government suggestions, but we will want to gather."
His church has already installed hand sanitizing stations, eliminated the traditional coffee and treats, and this Sunday will be restricting the numbers of congregants in the main auditorium to 250 people to stay within recommended limits, with additional people welcomed to an additional room. Children and youth programs have been cancelled.
And for those wishing to be part of the service without the crowds, the service will also be online via Facebook Live.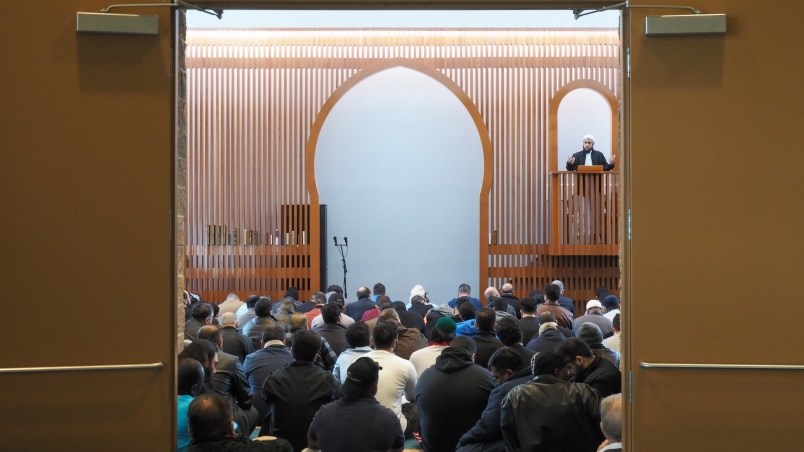 That 250-person limit, recommended by Health Minister Adrian Dix and provincial health officer Dr. Bonnie Henry, is also guiding services at other Tri-City places of worship.
The Masjid Alhidaya and Islamic Cultural Centre in Port Coquitlam, run by the Islamic Society of British Columbia, has posted a notice on its website that the number of people in the mosque will be limited to 250 people and doors will be closed once the count is reached.
The notice also recommends refraining from physical contact and practising good hygiene.
Also in Port Coquitlam, Our Lady of Assumption Catholic Parish is holding the size of service to 250 people and there will be no choir at masses this weekend. 
In Coquitlam, Joel Conti, executive pastor at Northside Foursquare Church, said connection is more important now than ever, especially for the elderly, who are quarantining themselves to stay healthy.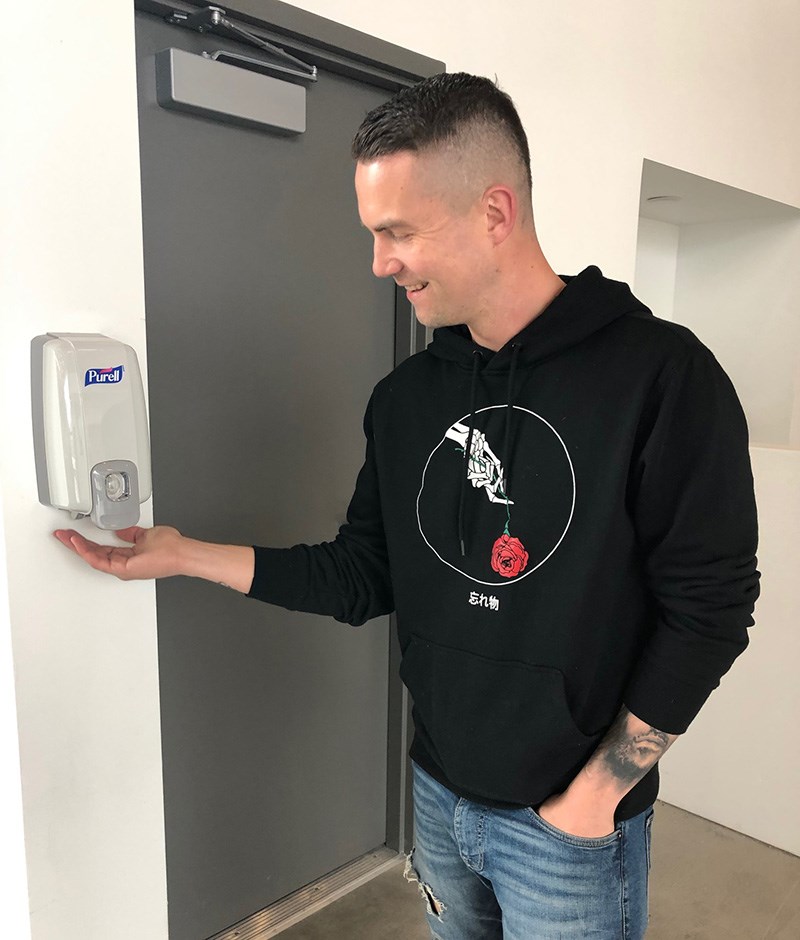 "In these times, it's important to stay connected, not necessarily face to face, but to encourage each other… We're trying to reach out to people that way," Conti told The Tri-City News.
Fear is a dominant emotion, evident in stores selling out of toilet paper, hand sanitizer and masks, but also basic canned goods and other groceries, so Conti said his church is advising people to be calm.
"People are very afraid. We saying don't just be afraid, but to use wisdom."
Like Riverside, Northside live-streams its Sunday morning services, and Conti said they are available at multiple seniors care homes; as well, people can go to www.northside.ca/live.
This weekend, he said, Northside will have a church service in its Coquitlam facility, but will reassess for next week, and if services are cancelled in the building, they will go ahead via live-streaming.