UPDATE: The 15-year-old was found alive on Vancouver Island. For the latest information, see the story here.
The father of a teenager who went missing from a Coquitlam adolescent care centre is imploring the public to help him look for his boy.
Nolan Godron, 15, left the Maples Adolescent Treatment Centre at Riverview Hospital at about 12:45 p.m. on Saturday, Oct. 24. 
In the three weeks since, his father, Jim Timmins, has put his life on pause, living out of his green station wagon and travelling to every corner of Metro Vancouver in what at times has felt like a solitary search for his youngest son. 
"I've been on both sides of the river. I've put up posters along the train lines, at malls, given them to city workers, taxi drivers," he said. "I've gone to homeless camps, walked along riverbanks… sometimes I ride my bike to cover more ground."
Every tip that comes in sends the father to social media or Craigslist, or on another round of canvassing — the latest to Salt Spring Island where again nothing turned up. "Not one person was not interested," he said, "It was just amazing. If only the whole world was like that."
Despite the tips, all the searching has led Timmins down a desperate road. "It's like dropping grains of sand on the beach. You don't see any benefit," he said. 
Coquitlam RCMP has received some tips, but so far have come up empty-handed. Timmins said he took it upon himself to call up police detachments in Alberta, which promptly put out a release for the missing teenager. 
According to the father, doctors think Godron has psychosis and schizophrenia or a condition that presents with the same symptoms. He says Godron will often give odd responses to simple questions like "What time is it?" and he may become aggressive.
Thirteen years younger than his closest sibling, Godron is described by the family as "our baby," Timmins said. Three of the missing teenager's older brothers have died: Two committed suicide and another was stillborn. "His mother has dealt with a lot of grief," he said. "[Godron] is like Private Ryan. You've got to save him."
But after three weeks of canvassing every neighbourhood across Metro Vancouver, scouring parts of Vancouver Island and beyond, Timmins said he's looking to switch up his strategy — especially since now Coquitlam RCMP has handed the case to its Major Crimes Unit.
"It's time to turn up the heat on this and get everyone watching all the time," said Timmins. "It has to be like a forensic search now."
Speaking from a Tim Hortons in Coquitlam, the father said he's made a big poster of Godron. He's plastered "Find Nolan. Call 911" over a simple image of his face. 
Timmins said he's now headed back to the last place Godron was seen: near the intersection of Lougheed Highway and Orchid Road.
"We know he was there last," he said, hoping to reach the same commuters on the same day of the week. "Perhaps they'll drive by and see."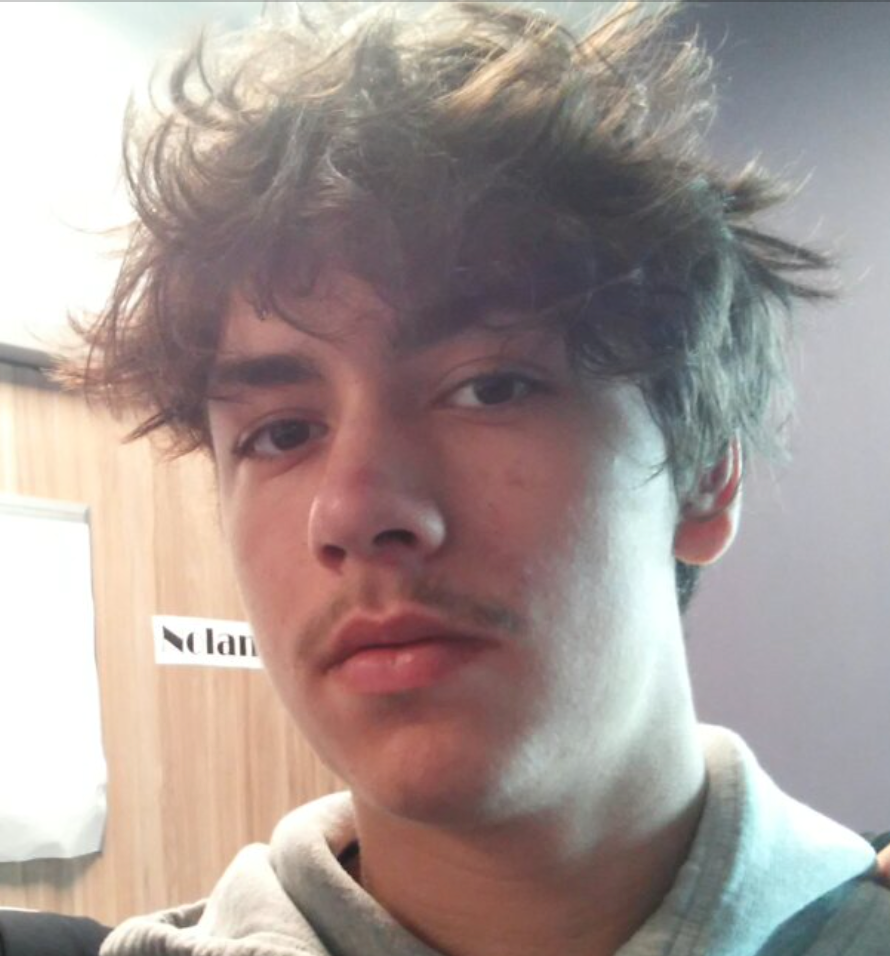 Nolan Godron is described as a half Caucasian, half South Asian male, with wavy black hair and brown eyes. At 5'6" tall, he has a skinny build with no facial hair. Godron was last seen wearing a black hoody and grey sweatpants. It was previously reported that he had a skateboard but it has since been found, according to the family. However, he may be in possession of a Sony Bluetooth speaker.
Anyone who spots a person matching the above description is urged to call 911. And if you have information about Godron's whereabouts, call Coquitlam RCMP at 604-945-1550 (file number 2020-28901).