On the eve of Canada's first legal 4/20 event, a Port Coquitlam committee voted this week to move forward with four bids for pot shops.
But city staff say the municipal process will take some time before the public has its say and the cannabis retail outlets can open.
Yesterday (Tuesday), the city's committee of council gave the green light for council to consider rezoning for two private and two public cannabis stores.
Burb, co-owned by Riverside secondary graduate Steve Dowsley and Terry Fox grad John Kaye as well as Clayton Chessa, has already secured sites at PoCo Place mall and a strip mall at the corner of Mary Hill Bypass and Broadway Street.
(Saturday, it hosts an opening at the latter outlet, selling only burb apparel and cannabis-related accessories.)
In addition, the committee recommended two applications for government-owned BC Cannabis stores, located at 970 Dominion Ave. (off Nicola Avenue, near Costco) and another for 1971 Lougheed Hwy., in the same strip mall as No Frills (off Oxford Street).
City staff recommended both burb sites and the BC Cannabis Store at Dominion but gave the committee three options for the Oxford/Lougheed area; it voted for the public provider because of its community perks.
According to a staff report, burb intends to provide undefined social initiatives and contributions to the Port Coquitlam Community Foundation, a philanthropic group, and the PoCo Sports Alliance as well as an annual $2,500 scholarship to a graduating student from a PoCo high school. It will also pay its 25 employees a living wage, the city report states.
As for the provincial Liquor Distribution Branch, which is rolling out its network of BC Cannabis stores across B.C., some of its profits will support education around cannabis use and will fundraise for dry grad events and local charities; its cannabis outlet workforce will be unionized.
PoCo Mayor Brad West said the city may also stand to gain financially from public cannabis stores should the province agree to a revenue-sharing model with municipalities, much like it has for gambling proceeds. (Coquitlam, which is home to the Hard Rock Casino Vancouver, reaps 10% of net proceeds from the venue, or about $8 million a year.)
Still, there will be more pot stores in PoCo.
The committee deferred its decision for a downtown cannabis outlet pending a "significant" development in the Downtown Action Plan, West said without elaborating. The city has three rezoning bids at:
• 2338 Marpole Ave. (Elevate Cannabis);
• 2342 Elgin Ave. (Cannabis Store, in the Samz Pub liquor store);
• and A-2541 Shaughnessy St. (Kiaro, in the same strip mall as SuperValu).
"I feel no urgency to move forward on a cannabis store at this time" for the downtown, West insisted to Coun. Darrell Penner's opposition.
The committee also put on hold 11 other applications.
In total, city staff reviewed 18 rezoning bids for cannabis shops between Feb. 6 and March 6, assessing each on commercial location, one-kilometre separation, proximity to schools and gathering places, store appearance, neighbourhood support and community benefit provision.
Dowsley told The Tri-City News that burb will be ready to transition from apparel to cannabis once it gets government approvals.
Burb's flagship Broadway store is outfitted with a bohemian vibe and has a large warehouse in the back to store cannabis strains, which will sell at $9 to $16 a gram, he said. And its smaller outlet at PoCo Place is set to open in the summer as an "express store."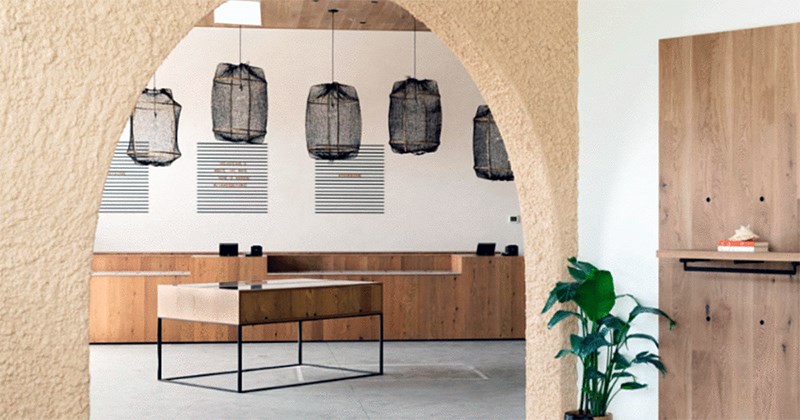 Burb has a 65-page master plan for security, Dowsley said. "We will have all the infrastructure and staff in place long before we get our approvals," he told The Tri-City News. "We will be ready."
By comparison, a BC Cannabis Store typically takes about 40 weeks to open.
Other pot shop applicants were at Tuesday's committee meeting, including former Maple Ridge mayor Nicole Read — a consultant for goodtrees, which has a bid for 102-1940 Oxford Connector — and Andrew Gordon (Kiaro), who works with stakeholders across Canada to reduce the social stigma around cannabis.
Gordon told The Tri-City News that Kiaro, which has its flagship store in Saskatoon, is branching out to B.C. and will now improve its two applications for PoCo cannabis shops based on city staff feedback.
The cost for city business licence for a cannabis retail establishment will be the same as for a liquor store: $1,500 a year.