Replica Terry Fox Adidas sneakers are going for double, triple and even 10-times the original price on eBay after the 40th anniversary shoes sold out within minutes of going on sale last Wednesday.
But that could be good news for cancer research funding if re-sellers donate some of their windfall profits to Terry Fox's charity.
At least that's the hope of Fred Fox, Terry's brother, who missed out by seconds a chance to purchase a pair of blue Adidas Orion sneakers, a replica of those that Fox wore during his attempt to run across Canada.
"Hopefully the people who make a little extra money will donate some or all of it back to the Terry Fox Foundation where it was intended," Fox told the Tri-City News.
The longtime fundraising advocate says it is surprising how popular sneakers have become compared to the days when his brother Terry started his Marathon of Hope four decades ago. 
People now collect rare and expensive sneakers like they once collected stamps, which explains their popularity on re-sale sites.
However, the idea was to sell the shoes as a fundraiser to mark the 40th anniversary of Fox's run.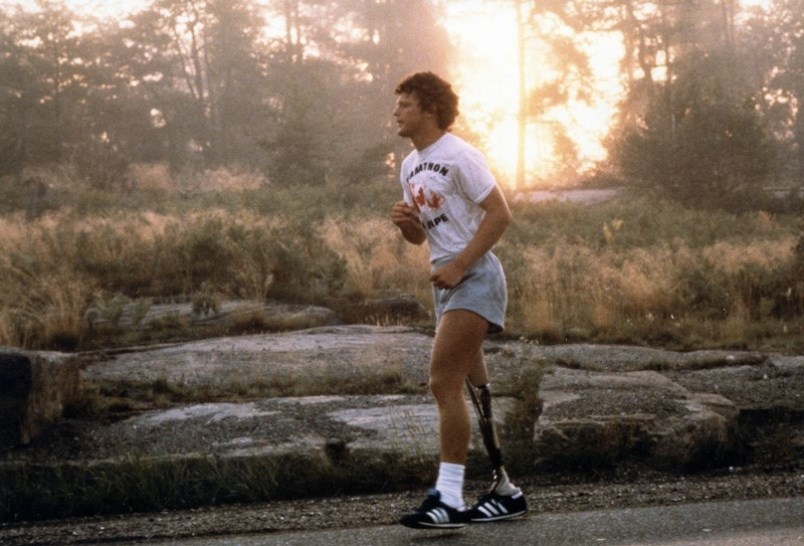 The Fox family has been working with the Adidas Canada on the 40th anniversary initiative for over year and Fox said 100% funds from the sale of the shoes were to go directly to the Terry Fox Foundation to support cancer research.
Extra funds raised by re-sellers can go into their own pocket or help find a cure for cancer, Fox suggested.
However, he doesn't begrudge the efforts of people trying to make a few extra bucks during these challenging times.
"Running shoes and getting a pair of shoes is a 'thing' these days," he acknowledged.
He missed out on buying a pair of the $130 sneakers himself even though he went online at 6:30 a.m. last Wednesday to snag a size 10 pair for himself when they went on sale at 7 a.m. But by the time he pressed the buy button, the shoes were already sold out.
Fox said he's been offered pairs by "Terry Foxers" across the country, including a Bella Bella man, Shawn Baybutt, as reported by CBC.
But Fox told The Tri-City News he couldn't accept the man's generosity nor could he take the offer from other Canadians who wanted to give him a pair.
"It was a beautiful gesture and shows how kind people are," he said, however, he said his family doesn't believe in special treatment. "Terry Fox never thought of himself as special, we didn't want any advantage."
For those who didn't get a pair of the replica shoes, there is still a chance of winning a pair by signing up for the virtual Terry Fox Run.
Those who register for this year's Run before May 31st will be entered into a draw to win a pair of the limited-edition ORION shoes. 
And though the virtual run is still months away, hundreds of people have already signed up to participate and Fox expects a good rate of participation across Canada on Sept. 20 when people run, walk or ride their preferred route with pledged funds going to the Terry Fox Foundation.
"We've been hearing from our run organizers over the last two months, they're excited, no matter what it looks like in September, they want to be involved."
To register, visit www.terryfox.org/run.