Two Coquitlam pubs recently flagged over possible public exposures to COVID-19 are speaking up after silence from their health authority prompted them to contact-trace their own customers.
The Taphouse Coquitlam and Charlie Hamiltons Pub were first placed on Fraser Health's public exposures list 10 days after the initial exposure event.
"At 4:15 p.m., a head chef texted me a screenshot with our name on it," said Taphouse operations manager Owen Coomer. "By the time I could actually leave a message [for Fraser Health], they were closed."
So Coomer said he sent an email to Fraser Health asking "What can I do?" and "How can I help?"
"I know they're busy trying to do their jobs," he said, "[but] not one person even to this day has contacted us from Fraser Health."
That's despite having collected a comprehensive list of all customers' names and phone numbers who have arrived in the pub since the end of June.
"If they had called, I would have given them names or numbers," he said. "I have cameras. I could have tracked these people in-house, whether it was a group or an individual." 
After confirming his staff hadn't exhibited any symptoms, concern for his guests drove Coomer and his staff to call every one of the people on the list during the specified times to let them know of the public exposure.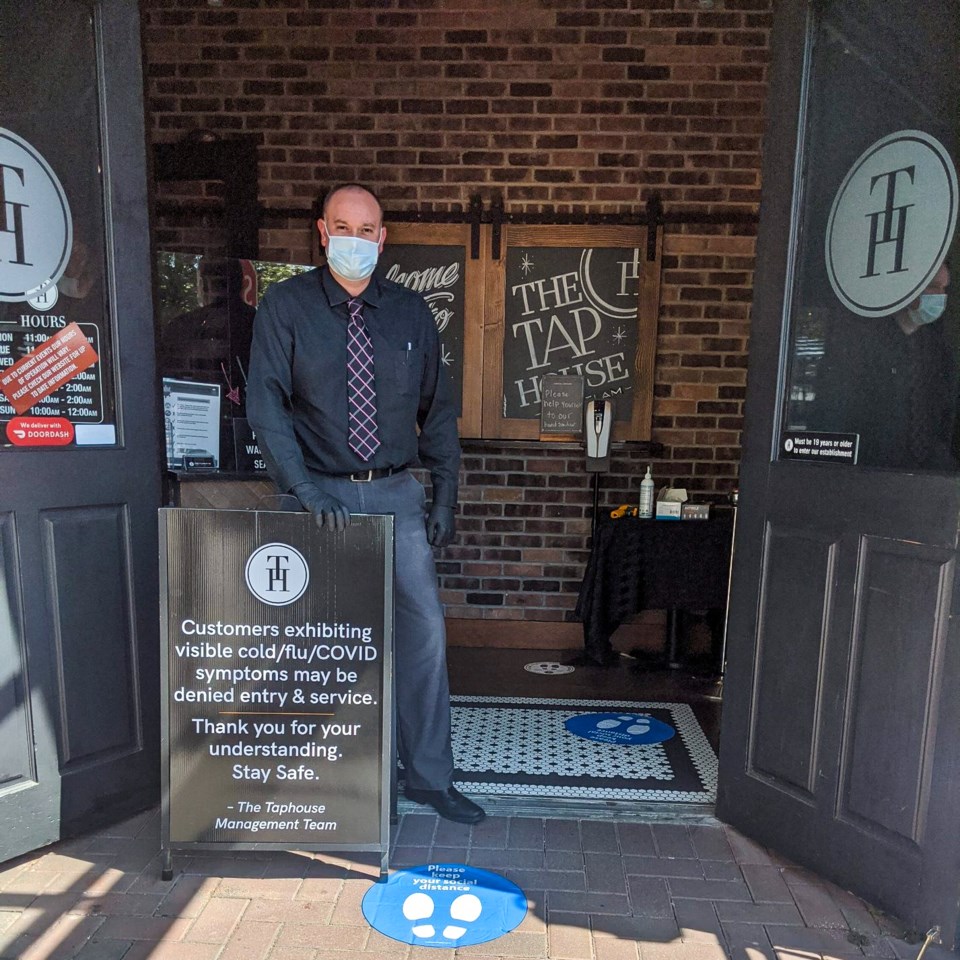 Over at Charlie Hamiltons Pub, a bartender working during the flagged dates and times — who didn't want his name used for this story — heard about the exposures through a friend who follows Fraser Health on Instagram.
"Everyone started going off, 'Are you sick? Are you shutting down?'" he told the Tri-City News.
"I've had to field dozens of calls over the last few days. I'm not a medical officer. I'm not equipped to do that. It caused a lot of hysteria."
When the bartender called Fraser Health to see what he could do, they just told him to self-monitor for symptoms, a recommendation in line with the health authority's exposure portal.
So he and the other staff at the pub also went through surveillance footage and called everyone on the patron contact list. The bartender says there were only three people they couldn't track down. 
"Fraser Health needs to do a little better job at following up on these things. We understand that they're busy, but it would help," said the bartender. 
Meanwhile, Coomer said his staff were scared and looking for answers, uncertain if they had served the individual or group in question, or if it was a delivery person who came to pick up an order through Skip the Dishes or UberEats.
"How do I know it's not a competitor? How do I know it's not a guest who had a bad experience? There's no confirmation," he said, pointing to the vindictive world of Google reviews in which a person gets in a fight or has a bad night and turns to the internet to smear an establishment's reputation.
His message to other small business owners in the Tri-Cities: have someone checking Fraser Health's exposure portal every day, morning and night.
"Don't be surprised all of a sudden you get placed on this thing and you have no information," Coomer said. "You're in damage control mode. I don't want to happen to anyone."
We've identified two possible public COVID-19 exposures in Coquitlam. If you were at The Taphouse Coquitlam or Charlie Hamiltons Pub on the dates/times listed on our public exposures page, Public Health recommends self-monitoring for symptoms of COVID-19. https://t.co/HPGyL5u3aV pic.twitter.com/RehjMyTVq4

— Fraser Health (@Fraserhealth) August 11, 2020
The Tri-City News requested details from Fraser Health on its contact-tracing protocols when a business is placed on the public exposure list. Within hours, Coomer said he received an email from the health authority apologizing for the headache and blaming the lack of communication on the fact their department had been cut in half because of COVID-19.
A spokesperson for Fraser Health later told the Tri-City News that part of assessing the risk of a public exposure means deciding when to stop the interviewing process.
"If it's determined the person who has tested positive for COVID-19 has provided enough information to complete the investigation, no follow-up with others may be necessary," said spokesperson Dixon Tam in a written statement.
In some circumstances, reaching out to businesses to access their patron contact list is necessary, but in this case, wrote Tam, public health "determined contacting the business was not required."
But Tam also said Fraser Health had erred in keeping businesses in the dark.
"We have reviewed our processes and, moving forward, we will advise a business operator prior to posting a public exposure notification on our website," he said.