Families nostalgic for Disneyland or who hanker for some swashbuckling fun this Halloween should pop by a home in Port Coquitlam for a giant Pirates of the Caribbean display.
The home at 4058 Liverpool Street has its own Facebook page and has already attracted a lot of attention, says Michael Thomas, who first created the display five years ago and has improved it each year since.
"A lot of visitors this year have remarked that they had to postpone trips to Disneyland and our 'Pirates of Liverpool Street' display brought some much needed nostalgia for them. I love seeing the laughter and joy on kids faces when a cannon goes off or a Pirate appears from one of the projections," said Thomas, who is a Port Coquitlam school trustee.
Decked out in all things pirate, the home has pirate paraphernalia, projections, surround sound, a water feature and two cannons that fire every few minutes. The display is run by several computers and micro controllers, said Thomas.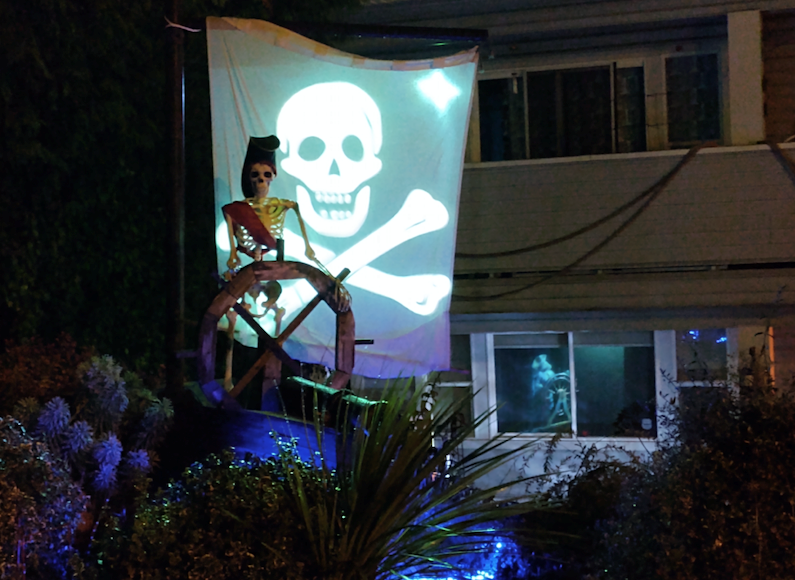 With Halloween events scaled back because of COVID-19, Thomas said he wanted to make the display even bigger to provide some extra enjoyment for families.
"It's a fun and not too scary display that our family has enjoyed putting together through the years and we're glad to be able to share it with others."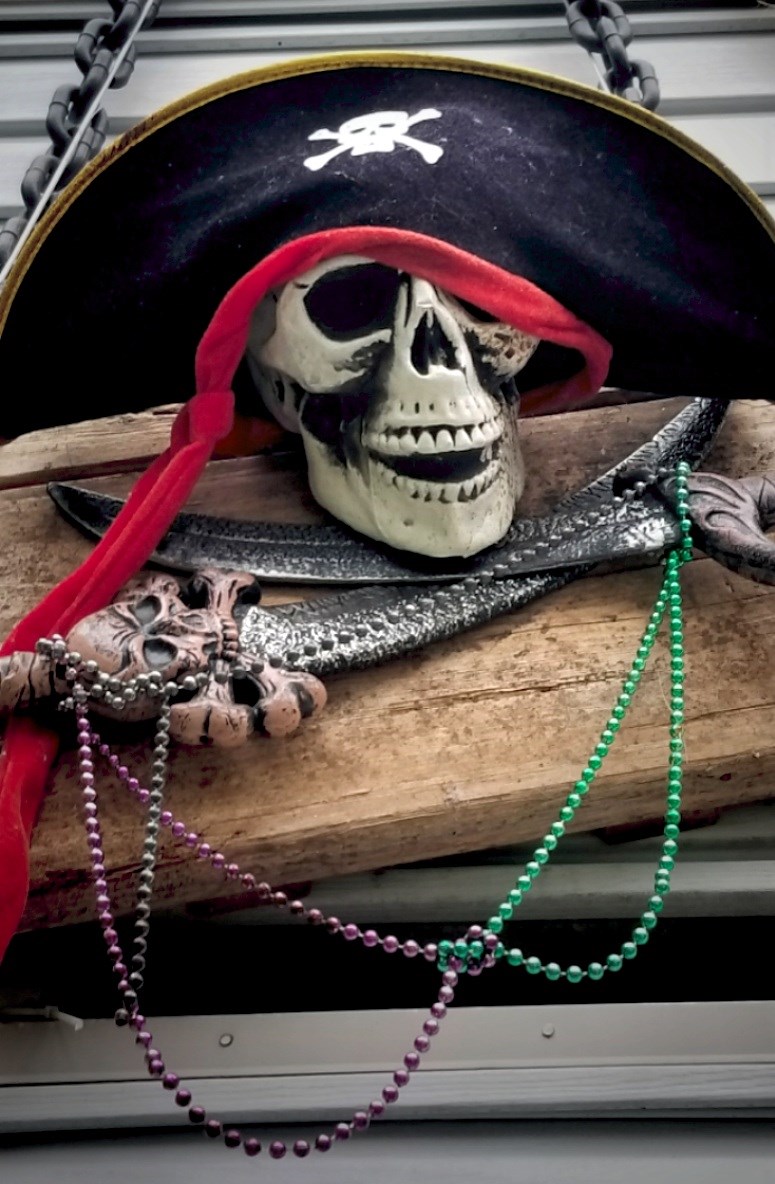 The display is on nightly now through Halloween from 6:30 to 8:30 p.m.
Other Halloween displays this year include:
• A Trunk and Treat in Port Coquitlam
• A frightening drive through display in Coquitlam
• A giant tube to deliver treats in Port Coquitlam