What was a worry running through the condo industry in 2019 has grown into a full-blown crisis as homeowners reel under the burden of huge hikes to insurance premiums and deductibles.
Here in the Tri-Cities, where strata councils are being handled insurance bills for double, triple and even quadruple their previous premiums — while facing potentially crushing deductibles if something goes wrong — advice is plentiful but not a complete solution.
"We've seen buildings where deductibles are over $500,000 in some cases, and that borders on uninsurable — I don't like to use that word because almost everything is insurable — and there's nothing homeowners can do about it," said Sean Walker, a Port Coquitlam resident and townhouse owner faced with higher premiums. He is also an insurance broker.
Townhouses and low-rise buildings aren't being hit as hard as some multi-unit towers, especially those recently built with luxury finishes, where costs for repairing water-damaged suites could rise to the stratosphere if a leak starts in the penthouse and drips through several storeys.
Tony Gioventu, the executive director and strata property adviser for the Condominium Home Owners' Association of BC (CHOA), said condos in Coquitlam, Port Coquitlam and Port Moody are among those being hit with high insurance costs this year.
"It's the buildings that are extremely large  — highrises with high density — that are high risk for the insurance companies. Prices are increasing for them substantially because they are a highrise, and there's a potential for flood damage — 90% of claims are water escape," Gioventu said.
CONDO OWNER? READ MORE HERE
• Condo owners face huge bills from massive strata insurance rate hikes
• EV charging solutions coming for condos — but slowly
• Condo owners face challenges for EV charging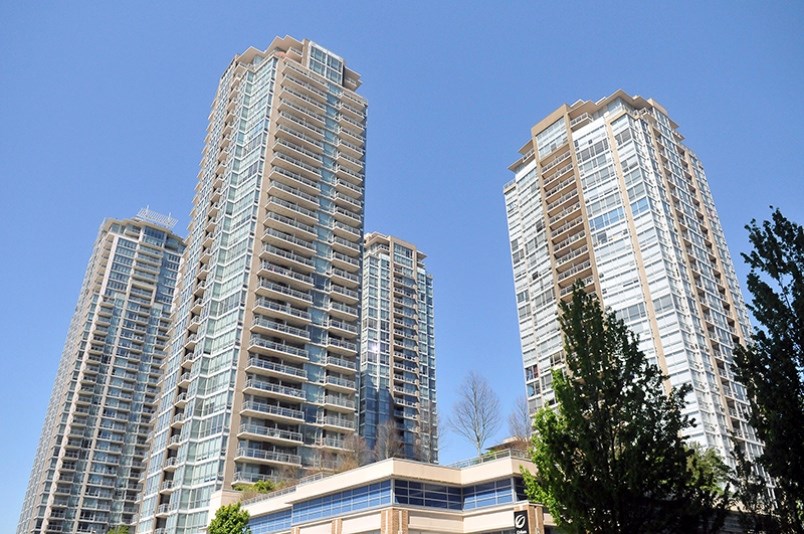 Charlie Young, president of the Princess Gate strata in Coquitlam, said his building got lucky because its premium only doubled while the deductible increased five times, from $15,000 to $75,000, resulting in a 5% increase to strata fees.
But it could have been worse, he said: The insurance broker had a hard time putting together a quote for the four-storey building that has had some insurance claims recently, although the building is well maintained. Young said it took two additional months to get a quote, meaning the first two deadlines were missed. 
"We were budgeting for [a] zero per cent [strata fee increase] because everything was going well but now we got smacked with a 5% increase. We don't know what's going to happen next year, that's something we have to look at at on the horizon." 
SOLUTIONS SOUGHT
Much higher premiums and deductibles are being faced by some Tri-City condos and Gioventu advised stratas to talk to their insurance brokers to find ways to reduce exposure and risk.
"Talk directly to you insurance broker, have them come out to meet with the owners and talk about everything you can do for your building," he said. "The sooner, the better."
The B.C. government, meanwhile, is looking into the matter, according to a Ministry of Finance statement to the Tri-City News, and the Insurance Bureau of Canada is launching a task force to look into commercial insurance. As well, the Insurance Association of BC is calling for changes to the Strata Property Act that would make homeowners, rather than stratas, responsible for insuring apartment finishings, such as flooring and carpets.
Things could settle down, but not for awhile, said Gioventu, who added that he believes the impact of increased insurance costs could extract $2.5 billion from the B.C. economy.