When Louise Lathey embarked on the creation of her first feature film earlier this year, she tried to anticipate all the hurdles she might face as a rookie director.
Then COVID-19 came along.
Overnight, the industry began shutting down and a fundraiser the independent filmmaker planned on holding in the spring to offset the cost of the project — a film she wrote called Who Am I Now? — had to be cancelled. 
"When we decided we were going to shoot this summer, COVID wasn't a thing yet," the Coquitlam resident told the Tri-City News. "It has definitely been challenging."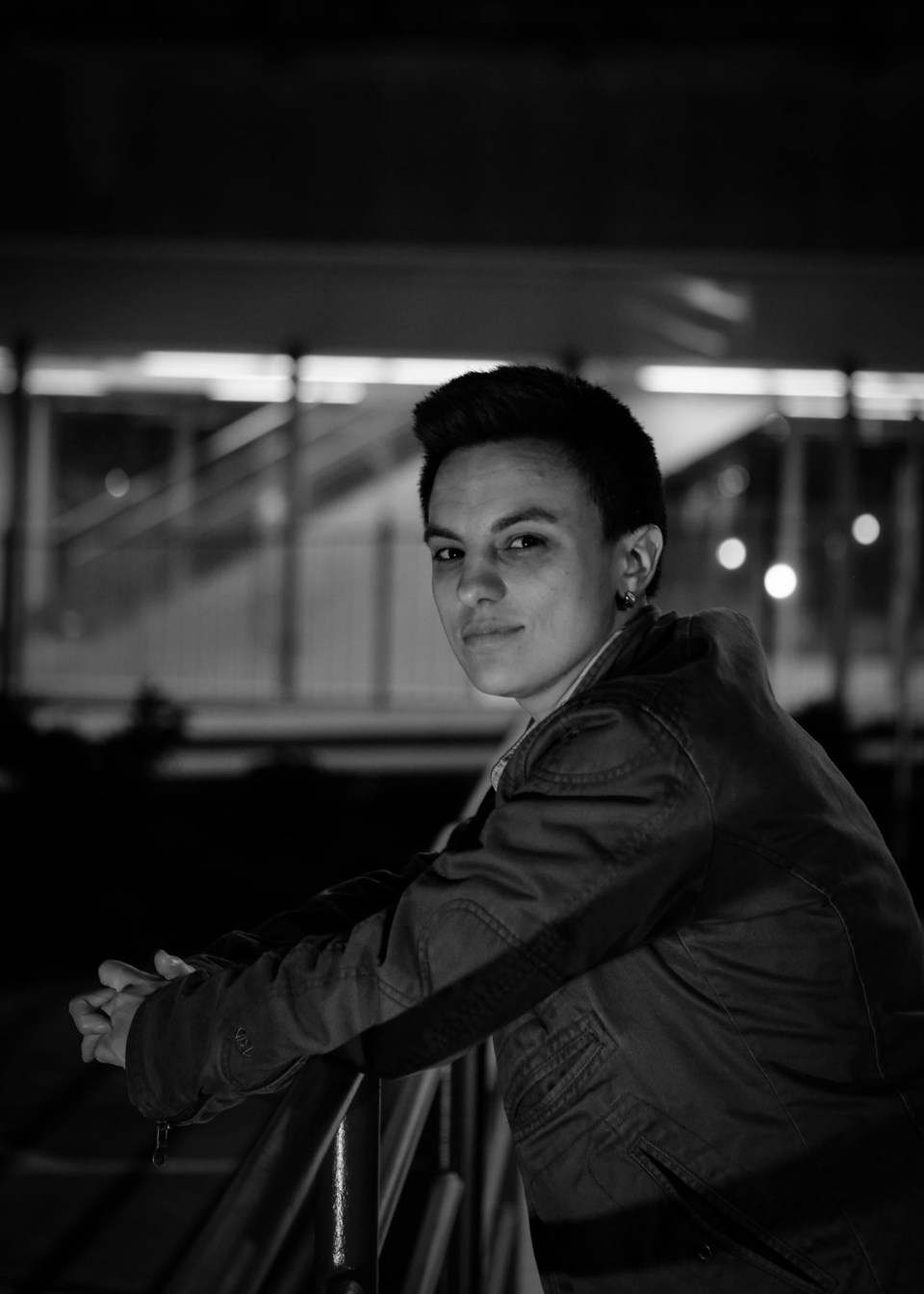 SHOOTING DURING COVID
But Lathey was undeterred.
With a trimmed-down budget, smaller crew, some borrowed equipment and a whole lot of masks and hand sanitizer, she was able to keep the production on track.
"Fifteen per cent of my budget has been sanitizer and masks," she said. 
Gone are the days of buffet-style eating for the cast and crew, and a rigorous cleaning regiment is in place for equipment and props. 
To adhere to physical distancing protocols, Lathey relies on long lenses, which keeps the crew further away and gives the impression the actors are closer than they really are.
"It's a lot of camera tricks," she added. 
When separation can not be avoided, like during a kissing or love scene, the performers are quarantined for 14 days prior to shooting.
"There are a number of intimate themes in the film," she said. "We had to shoot them all at once... It is a very exhausting day for the actors."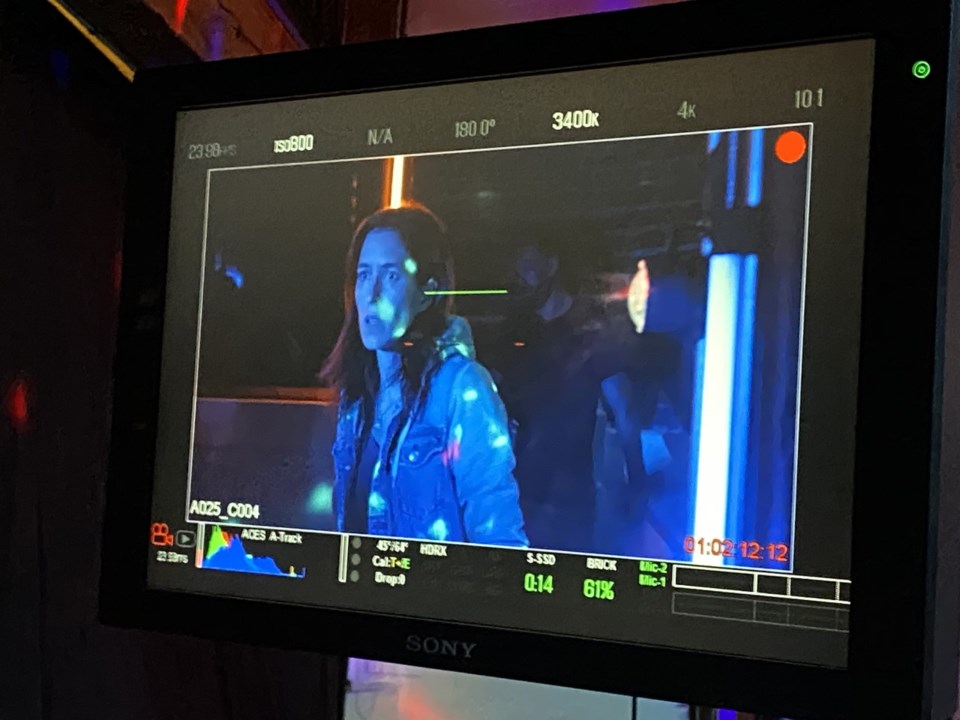 THE FILM
Who Am I Now? is a love story about two closeted women who meet through a mutual friend. When their relationship begins to blossom, the two are forced to come to terms with their identity.
Lathey, who graduated film school in 2005, wrote the script 12 years ago, but dusted it off last summer. After a few tweaks, she decided she would take the plunge and turn the 93 pages into a feature film. 
"Who else is going to make it but me?" she said.
Lathey gathered some actors and shot a teaser trailer last year. She was fortunate to receive some investment money and covered the rest of the budget with a personal loan.
The LGBTQ+ community is under-represented in the media, Lathey said, adding that she hopes the film will help younger viewers, who may be coming to terms with their own identity, realize that things do get better.  
"As a queer person myself, I wish this kind of film was made when I was young," she said. "That is one of the reasons why I wanted to make all of this."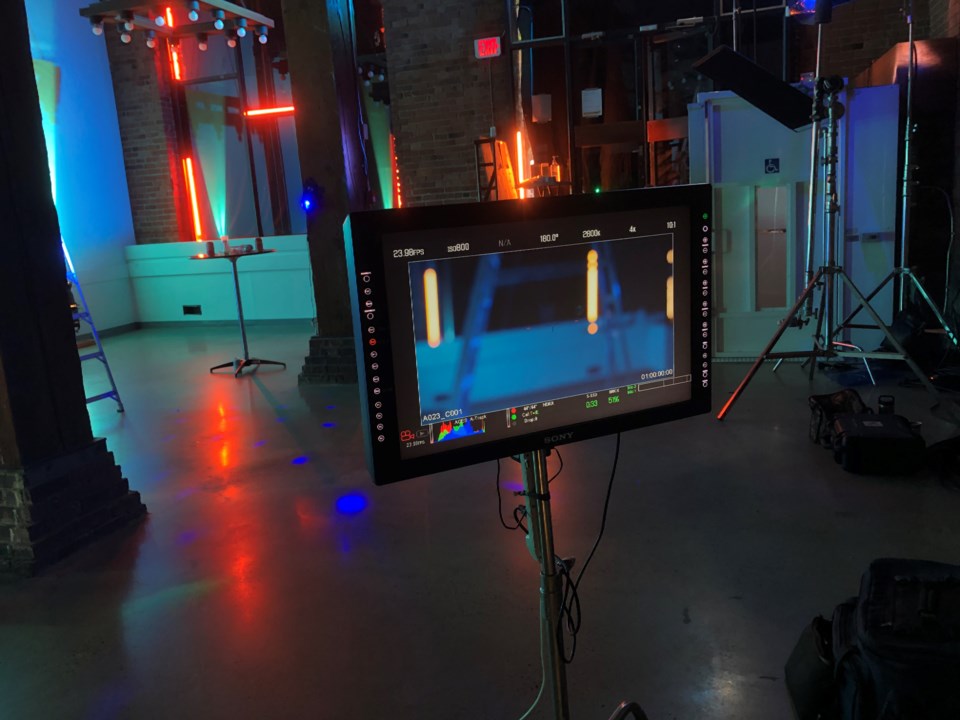 NEXT STEPS
With shooting wrapping this week, Lathey is now gearing up for promotion, with the hopes that a streaming network like Crave TV picks up the project. 
But how far the film is distributed largely depends on the amount of of buzz it creates on the festival circuit, which is still an unknown given the current pandemic, she said. 
It is just one more challenge Lathey has faced in the making of Who Am I Now? and given what it has taken to get to this point, she said she will find a way to adapt. 
The overall film industry is starting to show signs of coming back to life, she said, noting that a large production was shooting on the same street as her crew last week. Everyone was in a mask, she noted, and there was a section where cast and crew were having their temperatures checked before entering the set. 
"I think they are just going to have to figure out different ways to shoot films," she said. "It is not going to kill the industry, but it will definitely change it."
• A GoFundMe page has been setup for people who wish to make a contribution supporting the film.