Pedestrians and cyclists using the Traboulay PoCo Trail south of Pitt River Road will have to take another route for the rest of the summer.
Last Friday, Kwikwetlem First Nation (KFN) closed a 1.5-km section of the trail for safety reasons as it readies its reserve for a business park.
That part of the city pathway is within the KFN territory.
A request for comment from the band was not immediately returned; however, on social media, it stated: "safety is a priority one…. Our crew is working to open the dyke asap."
PoCo city staff also alerted residents via social media about the closure, which is expected to last two months.
"We have been advised that the primary concern is the close proximity to the dyke that their machinery will be working in as they place and compact soil," city spokesperson Ximena Ibacache told The Tri-City News on Wednesday. "They also advise that a temporary fence they have been using has not been effective in keeping people out of their work site after hours."
She suggested trail users take Shaughnessy Street to link with Colony Farm regional park, or head further south to Argue Street to jump back on the trail; barriers and detour signs are now in place.
KFN has been building up its PoCo reserve for years to create a business park that will also include a health and wellness centre (of which funds for the facility are being raised through an annual golf tournament and gala). A servicing agreement for the site has yet to be approved by the city.
In 2016, KFN filed an Aboriginal land claim for Riverview Hospital, the Forensic Psychiatric Hospital lands, Colony Farm regional park and part of Gates Park in PoCo. The city is named in the lawsuit, which came two years after the landmark Chilcotin decision in Supreme Court.
jcleugh@tricitynews.com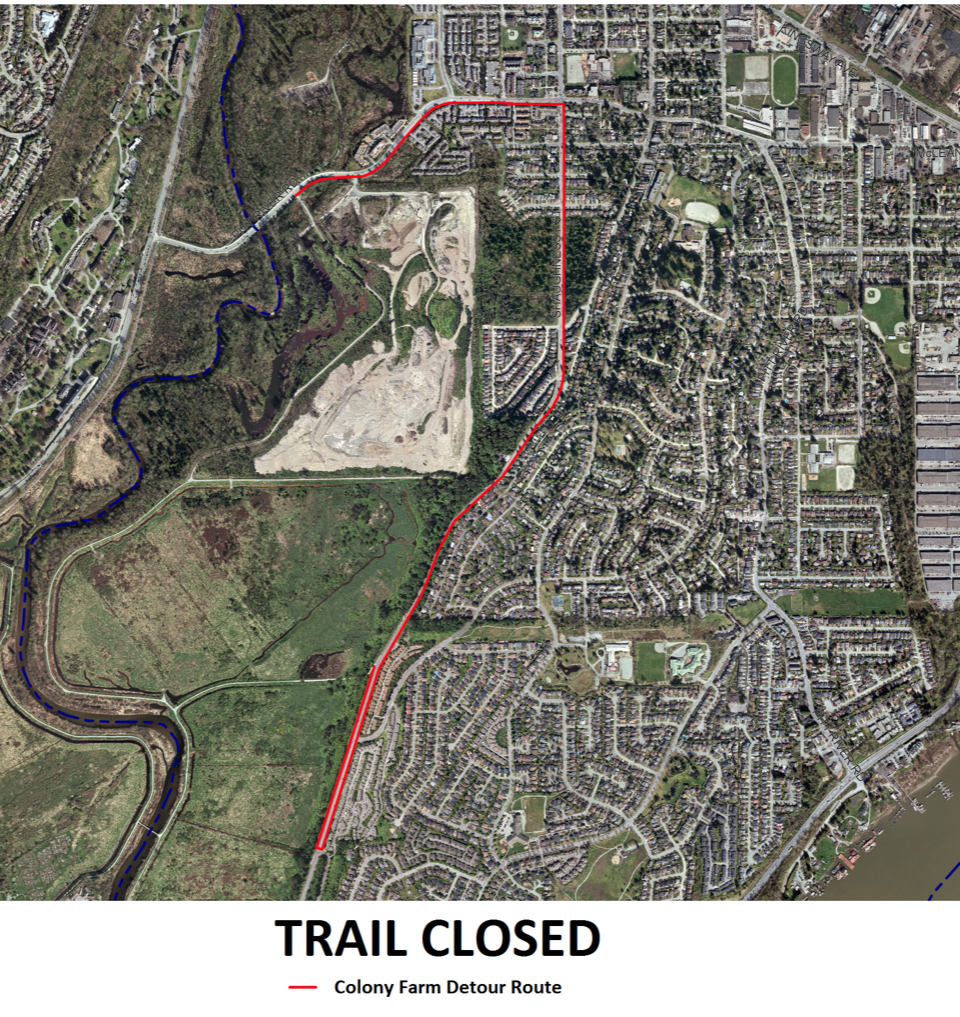 map provided by the city of port coquitlam