Plans for a bridge to the island at the north end of Coquitlam's Lafarge Lake have been quashed over concerns the project could damage natural habitat. 
Don Luymes, the city's newly appointed general manager of parks, recreation and culture, said staff will move forward with its Lake Loop enhancement project without the bridge, after both council and the public panned the idea. Instead the island, which a staff report noted is an "ecologically sensitive area," will be left inaccessible and in its natural state. 
"People indicated their concern about that portion of the plan," Luymes said while presenting an updated version of the proposal to council. "[The bridge] has been removed. The path as it currently goes at the north end of the lake is retained."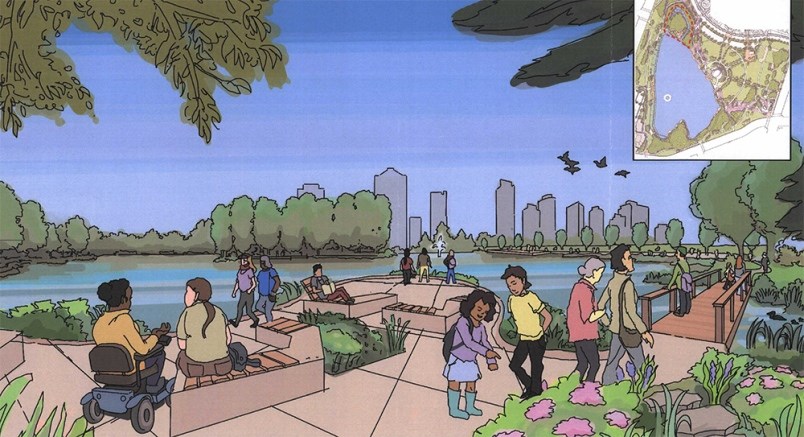 While the Island Walk portion of the project is being scrapped, staff will move ahead with plans for the other three sections of the Lake Loop enhancement project.
The Urban Walk section, which runs along the west side parallel to Pinetree Way, will feature a new wharf deck, seating and additional lighting, while the Garden Walk on the west side will include more floral display beds and link with the community plaza.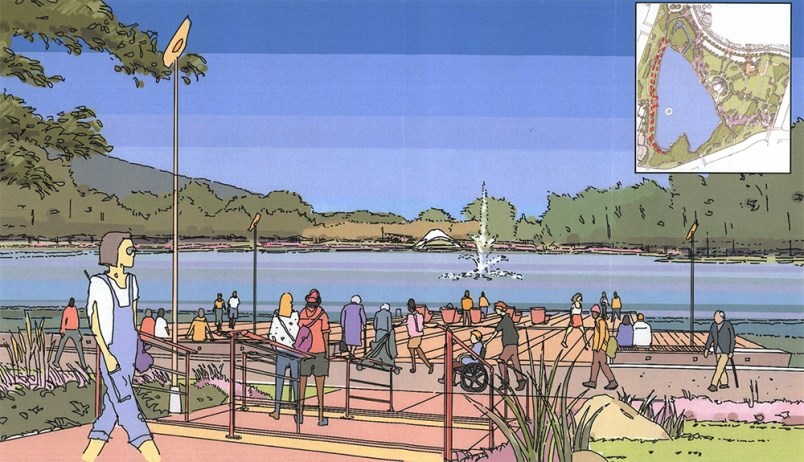 The Forest Walk, located at the south end, will see upgraded pathways, widened and paved to alleviate crowding and extensive tree replacement, as well as plantings the city said will improve the health and diversity of the area.
Luymes noted the last time the Lake Loop project was brought before council was March 10, just as the COVID-19 pandemic was hitting the province. The public health crisis interrupted the planning process, he added, saying he sees the latest presentation as a "relaunch."
With council's unanimous approval of the proposal, staff will now move forward with a detailed design and budget. An online questionnaire is expected to go out to the public and the results of the engagement process will be presented to council early next year.