Daycare centres across the Tri-Cities are warning the "learning group" model designed to keep students in bubbles and stem the transmission of COVID-19 in B.C. schools is "unrealistic" outside of school hours.
That message comes the on the same day all of British Columbia's 60 school districts were required to post their school reopening plans ahead of the Sept. 10 back-to-school start date. 
And in a press conference Wednesday afternoon, Education Minister Rob Fleming said the layers of protection — from "learning groups" to masks and hand hygiene — are in place to make sure kids don't roam freely and interact with "hundreds and hundreds of students."
But in a letter and FAQ to parents and guardians posted to SD43's website, superintendent Patricia Gartland says nothing about how students will avoid mixing in out-of-school care environments where dozens of students from multiple grades intermingle. 
"We haven't really been given anything," said Amy Reid, director of Step-by-Step Child Development Society.
The non-profit, which runs out-of-school care programs at Harbour View and Porter Street elementary in Coquitlam, reopened in June after a two-month closure due to the pandemic. 
Since then, some school-aged students have returned and Reid said staff members have gradually worked towards making sure they can manage a safe environment.
In an Aug. 25 virtual town hall put on by several organizations — including the Ministry of Child and Family Development and the Fraser Northwest Division of Family Practice — care providers and parents had a chance to chat with local doctors about their concerns. 
"They said children in an elementary age group are at so much of a lower risk. That, to me, speaks volumes," said Reid.
WHERE LEARNING GROUPS BREAK DOWN
Over at the Parkland Players' out-school-care programs, director Navid Morawej oversees 64 children in a portable at Parkland elementary and 24 children out of a portable at Meadowbrook elementary.
With so many kids coming from a variety of learning groups, Morawej said children come from too many overlapping groups to keep them apart.
"It's impossible. It's just unrealistic," he said. "It's very unlikely that we can manage that. They get excited, they want to dance. Their joys, sadness… We expect some tough times."
Morawej said he's waiting to hear how children will be grouped from individual principals. Meanwhile, he and his staff have rolled out a variety of health and safety protocols around sanitization and physical distancing. 
When a parent drops off a child for before-school care, they must stay outside. Entering the facility, the child will have her temperature taken and must sanitize her hands, take off her jacket and backpack and put them in a special bag to minimize contact. 
Then, it's off to the bathroom to wash her hands again, before joining segmented groups of six kids attached to an art, dance or play area. 
"When they're sitting in a circle, they are two arm lengths away from each other. If they're playing with a toy or a game, our staff is just going insane with sanitizing," said Morawej.
STAFFING UP
All of the physical distancing protocols now in place depend on having enough care providers, something Morawej said has been a massive challenge since 40 to 50% of his staff are over 60. 
"Bringing those staff back to work in the current situation it's very tough. Some have health issues. I can't even ask them," he said.
The financial supports from the province have allowed him to hire four new people, but for every position, he said he has to weed through over 100 applicants to find the right set of qualifications and responsibilities. 
"There's a huge lack of educators out there. That becomes a major challenge for us. We spend crazy amounts of money online to recruiting and crazy amounts of time vetting people," he said.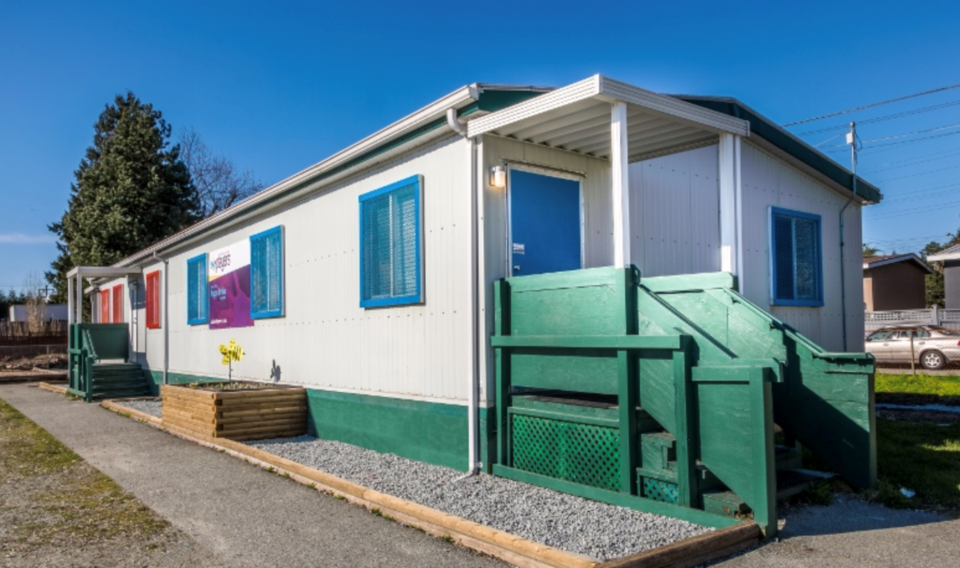 With the expectation that anyone presenting symptoms stays home, the potential for quickly losing more care providers to the slightest cold or allergies is going to be tough to manage. 
And no matter how practiced care providers are in their new protocols, much of the time spent in summer camp is spent outdoors and the move towards the rainy season has staff afraid, said Morawej.
All of that puts stress on the care providers at a time they're looking to welcome back kids and foster a renewed sense of motivation and self-esteem.
"We need to get them being kids again. But it also adds stress. There's a lot on their backs. It becomes concerning in the long-run," he said.
Still, the unanswered questions have not left Morawej bitter, and he said he appreciates the enormity of the task. 
"There's no one solution to this. We're all struggling through this and doing our best," he said.