An impromptu memorial of toy motorcycles, flowers and photographs now adorn a Port Moody lamp post near where actor Gabe Khouth died while riding his motorcycle.
Since the accident occurred July 23 near the corner of Queens and St Johns streets, family, friends and fans have taken to social media to express their anguish and memories of the late actor, notably famous for his role as Sneezy on the series Once Upon a Time.
In a video message posted to Twitter on July 25, Khouth's brother Sam Vincent confirmed the death and encouraged fans of the 46-year-old actor to leave flowers and messages for Khouth. 
"My brother loved to ride," he said, holding back tears in the video. "He loved all of you."
A message from @gabekhouth brother Sam. pic.twitter.com/ZB8ZiSks8V

— Jason Burkart (@JasonBurkart) July 26, 2019
The Port Moody memorial pays tribute to Khouth's love for motorcycles. In one image, a superimposed bike speeds away from the prominent East Van cross, "forever in our hearts" scrawled across the top. In another tribute, a framed handwritten copy of the Biker's Prayer ends with the lines: "…and when I come to journey's end, It's you I'll thank, my Protector — Friend / Ride on…"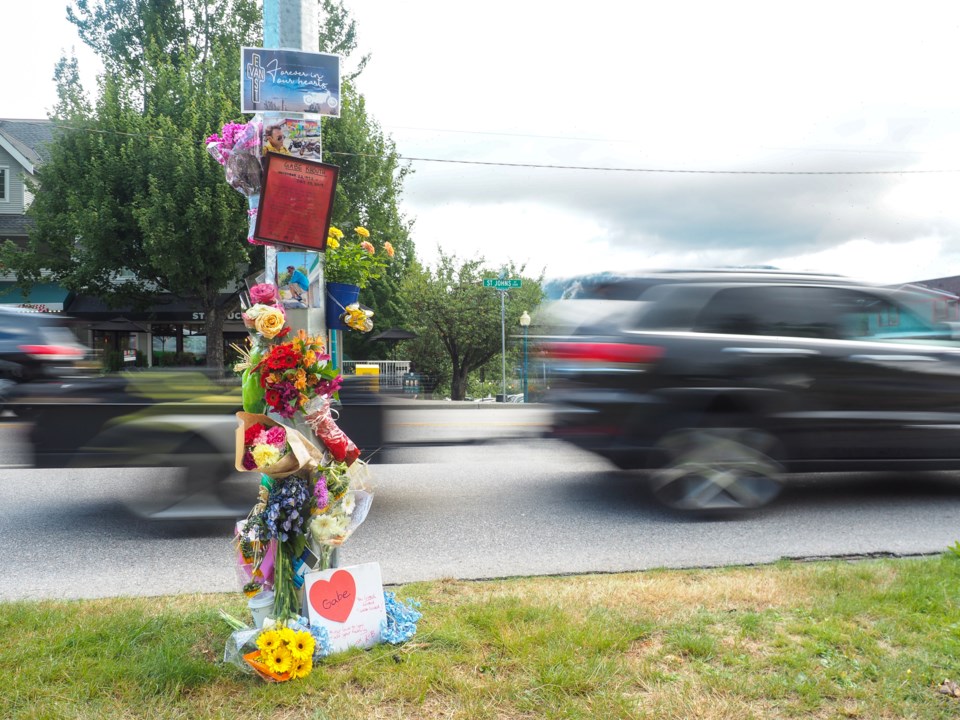 Several media reports said Khouth suffered a heart attack while riding his motorcycle. However, the Port Moody Police Department told The Tri-City News that they could not confirm the cause of death until the coroner service had completed its investigation.
According to IMDb, Khouth was born in North Vancouver and starred in several major motion pictures, including 1990's It and 2014's Big Eyes.
He also played Lou in A Series of Unfortunate Events in 2018 and was a regular on Once Upon a Time between 2011 and 2018.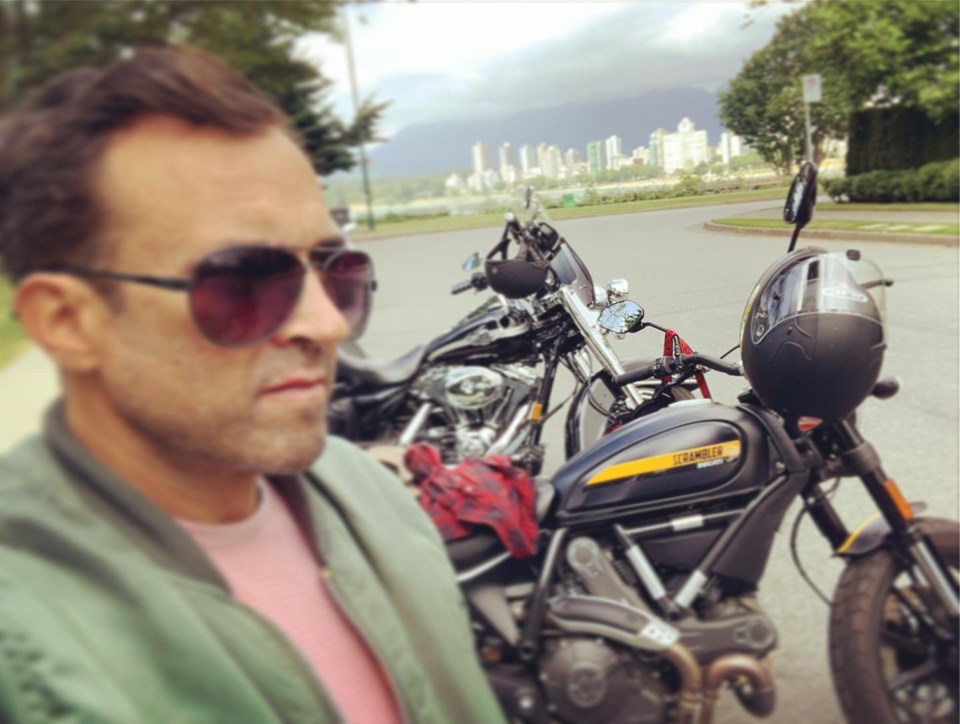 On Tuesday afternoon, police shutdown a section of St. Johns Street for several hours while they investigated the incident. Officers are still looking for anyone that witnessed the events or may have dash cam footage of the incident.
"At this time it is too early to determine the cause of the collision," PMPD said in a press release Wednesday.
Investigators are asking anyone with information to contact PMPD at 604-461-3456 or call Crime Stoppers at 1-800-222-8477.
— With files from Gary McKenna