Walkers making their way around Lafarge Lake in Coquitlam will no longer have to travel quite so far to find a bathroom.
Construction is underway on a new facility at the southwest corner of Town Centre Park, connected to the Evergreen Cultural Centre. The bathrooms are expected to cost $425,000 to build and $34,000 annually to maintain and operate.
"The project will bring much-needed washrooms to the popular walking route and south end of the park," said a city staff report. 
When the structure is completed in the spring of 2021, it will contain two universal and fully accessible stalls each with their own sink, toilet, entrance and folding change table. A new water fountain will also be included along with wayfinding signage to direct people from the trails to the facility.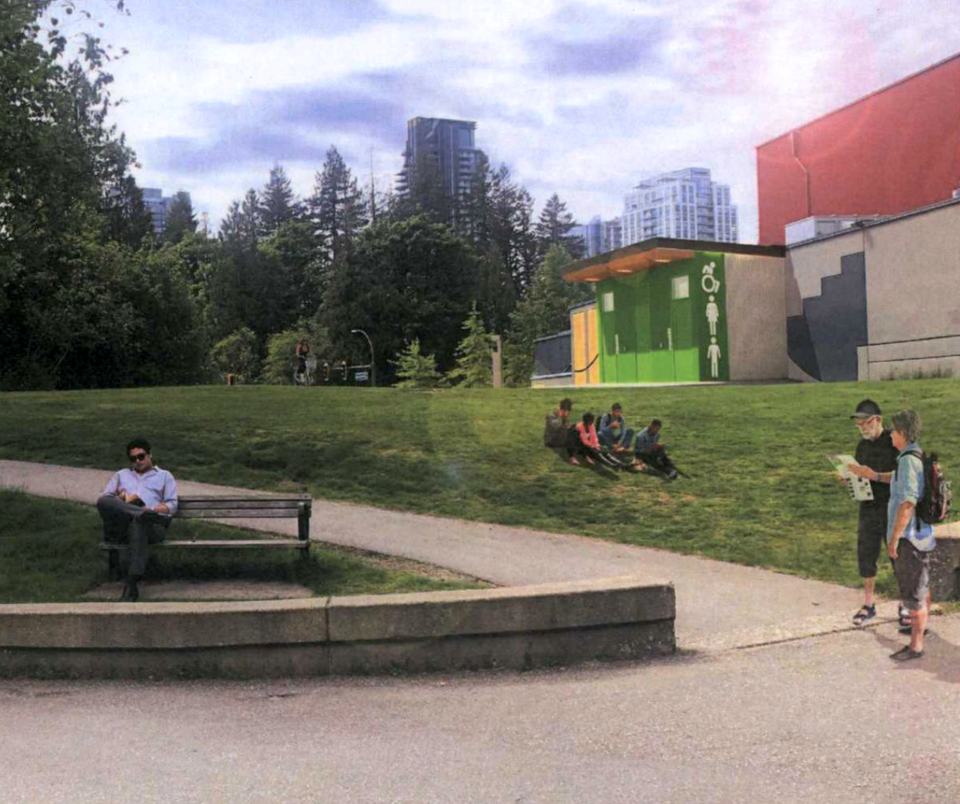 While the project is designed to serve park users, a staff report noted the building is close enough to the SkyTrain to be accessible for commuters at Lafarge Lake-Douglas Station. It will also serve revellers visiting the festival lawn during busy events, like Canada Day and the Kaleidoscope Arts Festival, once COVID-19 restrictions are eased.
The new bathroom is not the only improvements coming to the park.
Another washroom facility will be included in a food service building next to the main plaza slated for the middle of the park, which could expand into a full concession if a commercial operator is interested in taking over the space, said a staff report.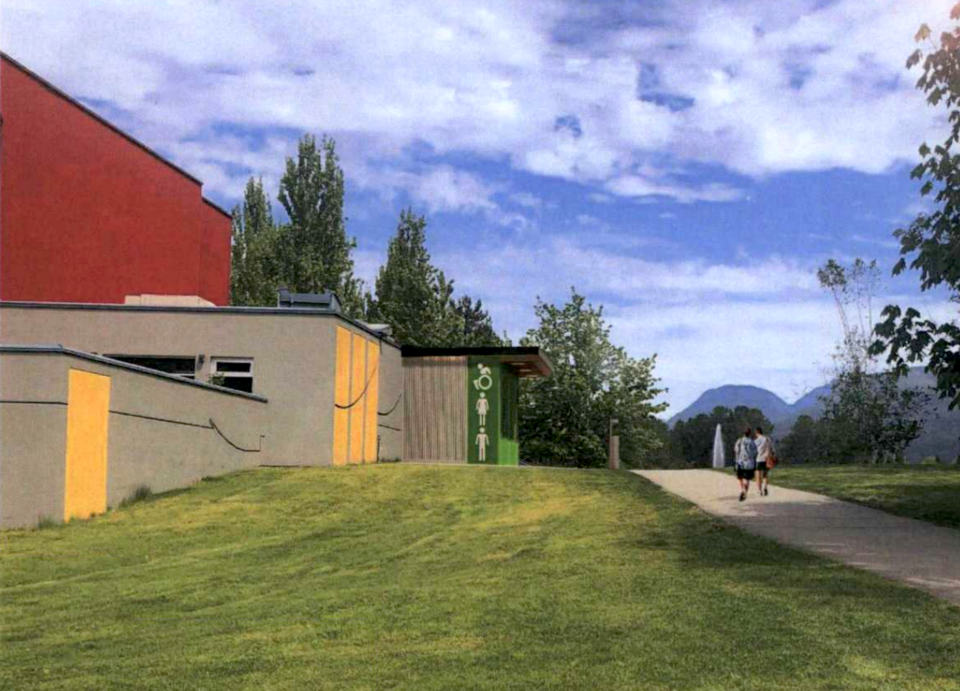 Lawns and landscaping are also being improved, with additional planting beds and 57 new trees.
The upgrades are outlined in the city's Town Centre Park Master Plan, adopted in 2018, which outlines ways of enhancing and improving the gathering spaces with the addition of picnic tables, benches, umbrellas, lighting and movable seating.
The city said the infrastructure improvements are necessary to accommodate the growing crowds, which have seen an uptick since the opening of the Evergreen Extension.