How have you been affected by the coronavirus outbreak? We want to hear your questions, stories and concerns. Here's how you can get in touch.
Andy and Lindsay Huerlimann are planners and so it's no surprise they stocked up on food and necessities as the birth of their baby loomed.
They took pre-natal classes, ordered prescriptions, had a trunk full of supplies for the hospital, organized their house and even set up a spreadsheet to keep track of contractions.
But neither Andy, an engineer, nor Lindsay, an occupational therapist at the Centre for Child Development, were prepared for the stress of COVID-19 and how it would prey on their minds as the due date crept closer.
"It started to ramp up even more because of all these things coming out in the news," Lindsay said in an interview this week.
For most young couples expecting their first baby, the last weeks and days during pregnancy are a whirlwind of social engagements, showers and pre-birth festivities as families and friends come together over the happy event.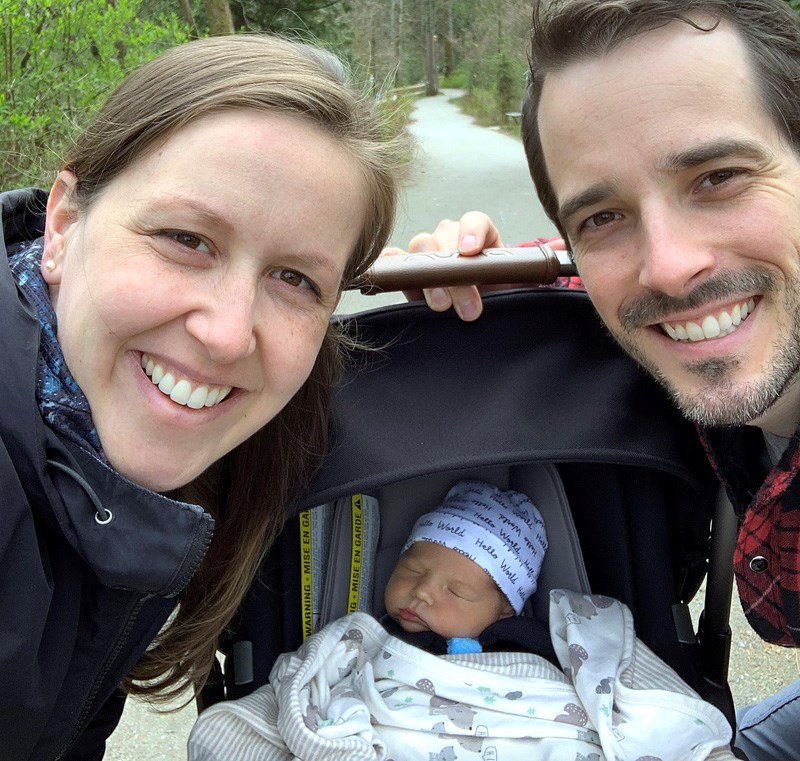 But as B.C. struggles to stay ahead of COVID-19, strict physical distancing rules are preventing people from getting together.
Even grandparents have to stay away.
For the Huerlimanns, quarantining from loved ones has been one of the hardest parts of delivering a baby during COVID-19.
"I became increasingly more diligent about self-isolating in those few weeks before Henry was born. It added an extra layer of stress in the few weeks before delivery," Lindsay said.
Her mom planned on attending the birth, but that idea went out the window as Royal Columbian Hospital put in strict rules to limit visitors.
Lindsay even considered a home birth due to fears of contracting the disease at RCH, designated as one of 19 COVID-19 hospitals in B.C.
But she was assured by family and friends, and Dr. Sharon Sundvick of Coquitlam, that she would be cared for and safe at RCH.
The BC Centre for Disease Control has put out recommendations for giving birth during COVID-19 and the Fraser North Division of Family Practice has explained its procedures.
Still, it was a nerve-wracking and somewhat painful experience for the couple when Lindsay was finally admitted into the maternity triage area. With the private birthing rooms already full, the 32-year-old was given a bed behind a curtain, where she stayed for several hours until it was time to push and a room was free.
Laughing gas is not permitted because of the possibility an asymptomatic mom with the virus may still emit aerosolized COVID-19 droplets, so Lindsay gave birth without pain medication, and she said the experience was kind of eerie, because everyone is masked, gowned and visored.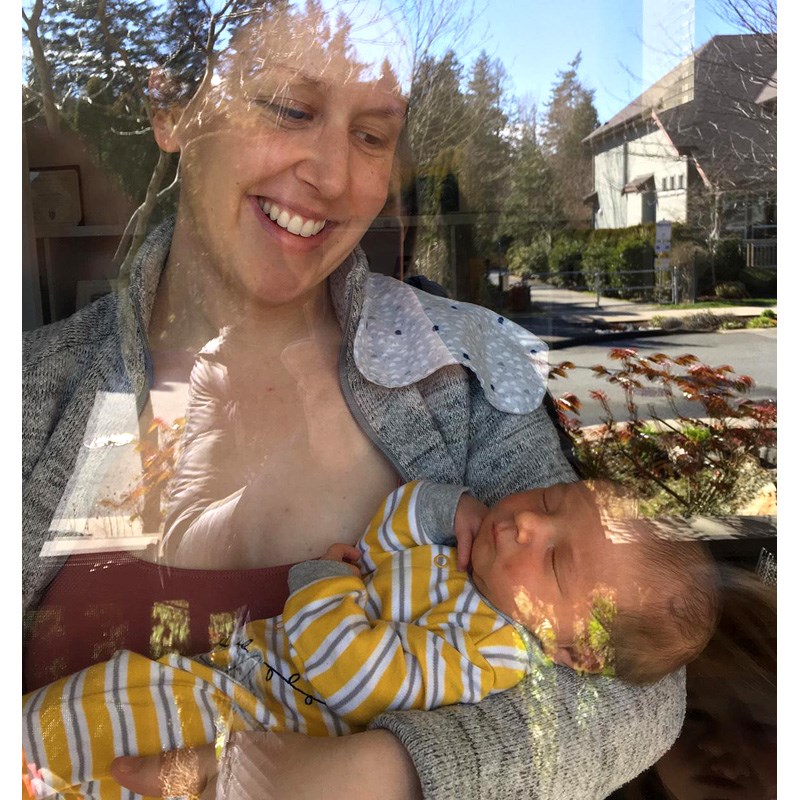 "I felt safe, I guess," she said. "I felt like was in a safe little bubble in the maternity award, I felt there were doing excellent job in just keeping us safe."
She was encouraged to breast feed and after about 48 hours in the hospital, was released.
Now home, the battle to keep COVID-19 away continues, and the longed-for visits with grandparents, family and friends must be delayed.
Instead, people come to the couple's front porch, leave food and gifts, and wave to baby Henry, now 8 lbs 5oz, through a window.
It's great to be home, but not the way the couple had envisioned the birth of their first born.
"We feel fortunate we are in this bubble. We have a roof, we have everything we need but the physical human connection is missing, and there is this uncertainty — when is it going to end?"