The worst part was not knowing when they'd come for her. 
So Gabi Solano stayed on the move, taking her children from one town to the next, trying to escape a drug-dealing ex-husband she said is backed by a local cartel and police, and filled with jealousy and rage.
The ex and his organized crime partners would sometimes kidnap her off the street, beat her nearly to death and dump her limp body in the same ravine where they'd discard the other casualties of Mexico's drug war — the same place where the body of her own cousin would one day be recovered.
"I never understood why he wanted to hurt me," said Solano, removing a blue latex glove to reveal three missing fingers, lost when armed men fired at her pickup truck in the streets of Jalisco.
"They tortured me."
Solano arrived in Vancouver last spring, about a year before the pandemic, fleeing her violent past as a refugee claimant and looking for a way to support her children in hiding back home. Like many of Metro Vancouver's undocumented, she bounced from construction job to dishwashing to gardening. 
But life was hard, especially not knowing the next time she would see her children, and a series of panic attacks pushed her to seek counselling at the Vancouver Association for Survivors of Torture. 
"It all piled on top of one another," said Solano. "I thought I was going to die." 
The pandemic hit and work dried up for an untold number of domestic workers, labourers and cleaners, leaving hundreds of families reeling.
"Nobody wants people to clean their house during this thing," said Byron Cruz of Sanctuary Health. "People are scared."
PRIORITY ONE: FOOD
As public life started to shut down in March, the calls for help started coming in, and Cruz remembered asking himself: "What are we going to do now?" 
"They were really afraid they were going to end up on the street," he said.
Priority one was food, but the ability to pay for it was another question. Many of the families that spoke with the Tri-City News said they were not used to taking handouts, and none of them qualified for government assistance. 
Instead, Solano and dozens of other migrants with precarious immigration status gathered under the roof of a makeshift warehouse. From that hub, they divided stacks of necessities, like canned and dried food, but also diapers, baby powder and toys.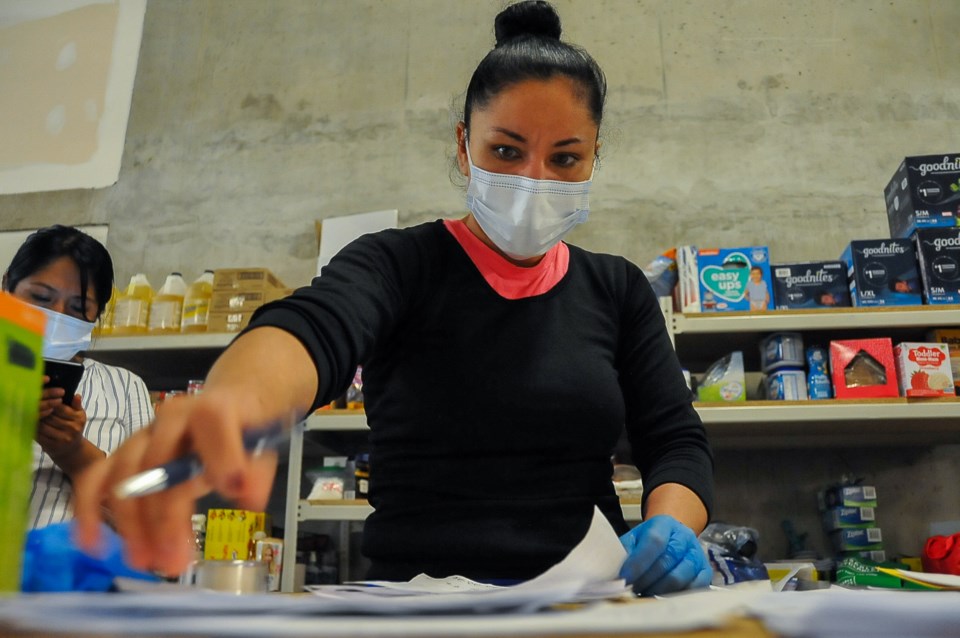 The non-profit Watari was one of the first to chip in. It had long worked helping youth in Vancouver's Downtown Eastside, but in recent years began reaching out to refugee claimants and undocumented migrants from Latin America. And the largely Punjabi volunteers of Khalsa Aid — which usually provides humanitarian aid in war zones and during natural disasters — started donating cases of food and water. A total of 15 different organizations and one anonymous philanthropist have now offered to help out. 
"Everyone has a hard time accepting food," said the director of Watari, Ingrid Mendez. "It was the pandemic that brought us together."
More than 140 immigrant families in legal limbo have survived on the emergency food rations. From the warehouse, food gets delivered across Metro Vancouver by volunteer drivers on a weekly basis. 
Some of that food has made its way into the community in other ways, including to the Coquitlam School District's meal program, which has worked to keep vulnerable kids fed at home throughout the pandemic.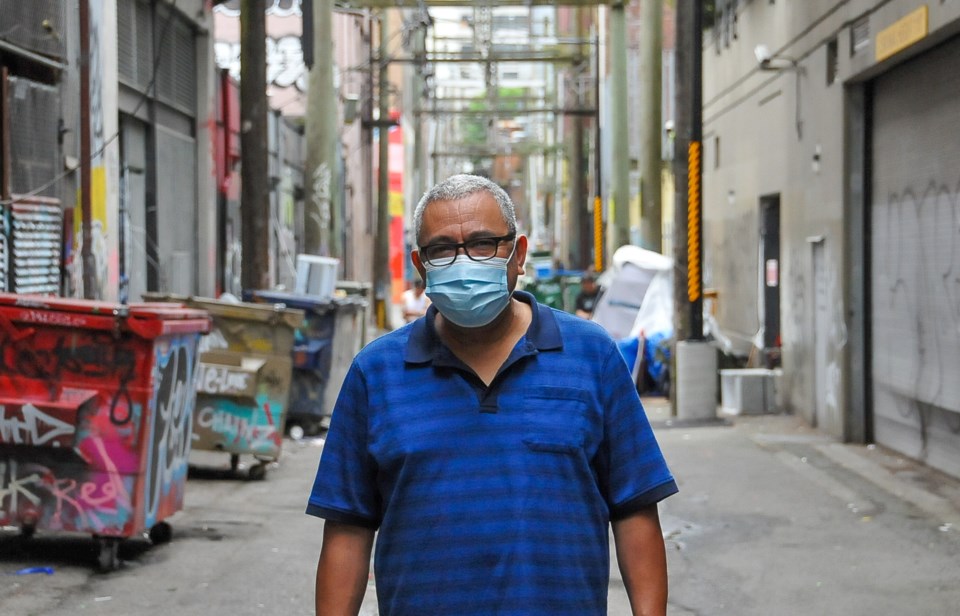 Families that couldn't make it to the warehouse created Spanish-language videos and colouring books to help kids stay busy. And other migrant volunteers started delivering food and holding community dinners for the region's homeless.
Giving back, said Solano, has carried her through the pandemic as much as receiving emergency groceries and rent support. 
"When you see their faces taking the first bite, how much satisfaction they get through the food … I want to keep helping," she said.
"It helped me leave my state of depression. The truth, I'm eternally grateful. My life has changed completely." 
A LIMBO MADE WORSE
Every week, each family receives a message through WhatsApp asking how desperate they are. 
As B.C.'s economy has moved into a phased reopening, some families have found a way back on their feet and deliveries have slowed to twice a month. When volunteers offer food or rent money, some families now say, "'Don't worry about us, I found a job. Give it to someone else,'" said Cruz. 
But others are still living week to week, trying to figure out where the other end of this pandemic and their life in Canada will lead. 
Leticia Balzan, who originally hails from the state of Colima, stays busy at the warehouse monitoring boxes of food as they are loaded into trucks and cars. Her family fled to Canada after a group of people came into their home one night and tried to slit her daughter's throat because she was part of a local police department, she said.
That was a few years ago. In December, their refugee claimant application was denied, prompting her husband to abandon the family. Now they're in limbo, waiting on an appeal, but with few updates and no timeline because of the pandemic, she said.
"Imagine how I am feeling," she said. "You can't do anything else but check every Thursday at the immigration office. Will I have to sell everything and leave tomorrow? On top of everything else — this pandemic?"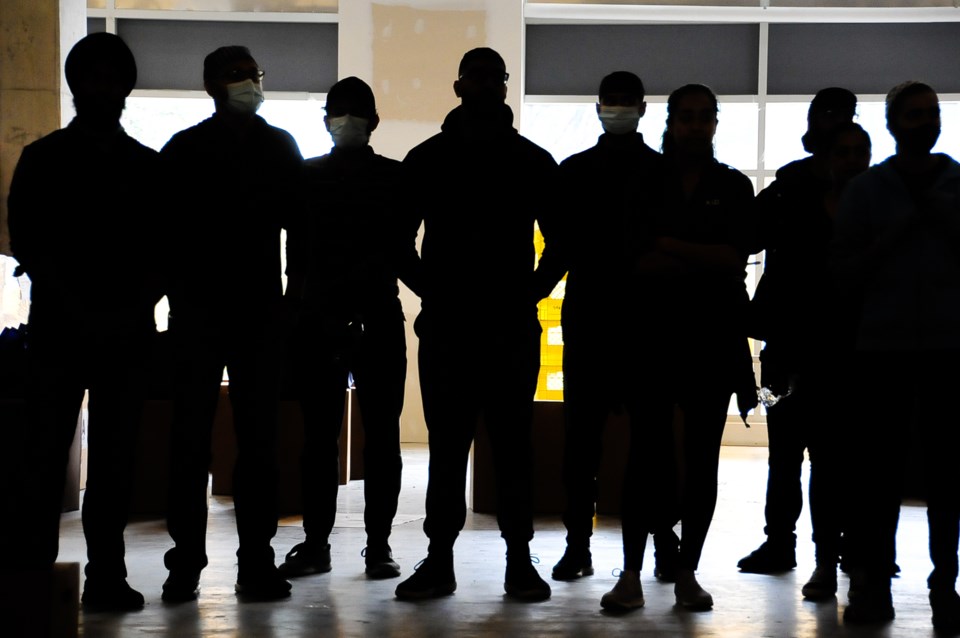 Others, like Laura Lopez, have put down roots here despite the threat of deportation. She arrived in Metro Vancouver in 2012 with her young family at a time when she says the border city of Tamaulipas had turned into a war zone.
Teaching English in a daycare, Lopez said she could never get used to yelling "Everyone, chest to the ground" whenever a round of gunshots rang out down the street — in those moments, a fear turned excruciating with the uncertainty of her daughter's safety in a daycare nearby.
"It's bad, but worse when you have kids," she said.
When they fled to Metro Vancouver, they bounced from lawyer to lawyer, her and her husband looking to immigrate officially as economic migrants (both have degrees), but every time facing bureaucratic roadblocks, said Lopez. 
"We tried to do things right and, in the meantime, we've built a life here," she said, pointing to her youngest son, born Canadian and now two years old.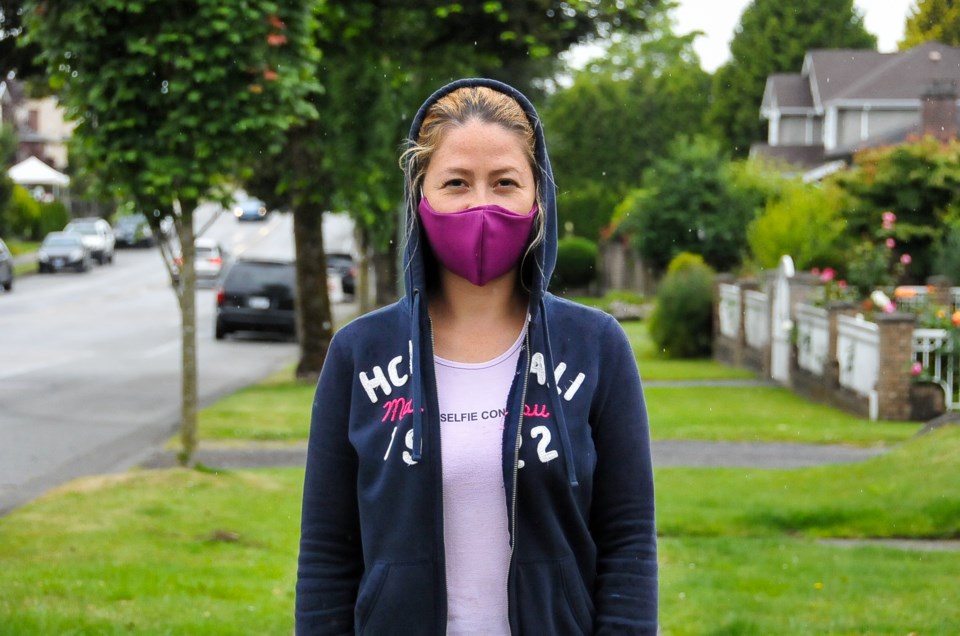 They've applied for residency on what's known as humanitarian and compassionate grounds, something roughly equivalent to what the so-called 'Dreamers' in the U.S. are looking for. The couple sent off that application in March, just as the pandemic hit B.C.
Since then, her husband's work painting houses has dried up and neither have had access to emergency government assistance.
What little money they had went to rent, the emergency food donations there only lifeline. And while she says she's not one to take handouts — she helps translate for the group of families — Lopez said she's frustrated for her son's sake. 
"How can he be Canadian and get no benefit for being a citizen?"