Is COVID-19 going to upset plans for Tri-City high school students?
That is the fear of many students who are entering the unknown with online classes and new physical distancing measures that are cancelling many of the fun elements of school, including graduation banquets and parties, field trips and even just socializing.
Teens are turning — even more so than usual — to social media platforms such as Snapchat, Instagram and WhatsApp to stay in touch with one another as well as posting videos on TikTok.
But that's not always enough.
Read more about COVID-19 in the Tri-Cities and beyond here.
Indeed, students say they are starting to chafe under new rules that make them housebound and are having to work extra hard work hard to stay positive and productive.
"Most of us are bored out of our minds. Everybody I talk to, the topic of conversation is how bored you are and how much you miss your friends," said Jason Liao, a Grade 12 student at Coquitlam's Gleneagle secondary school and member of the Coquitlam Youth Council.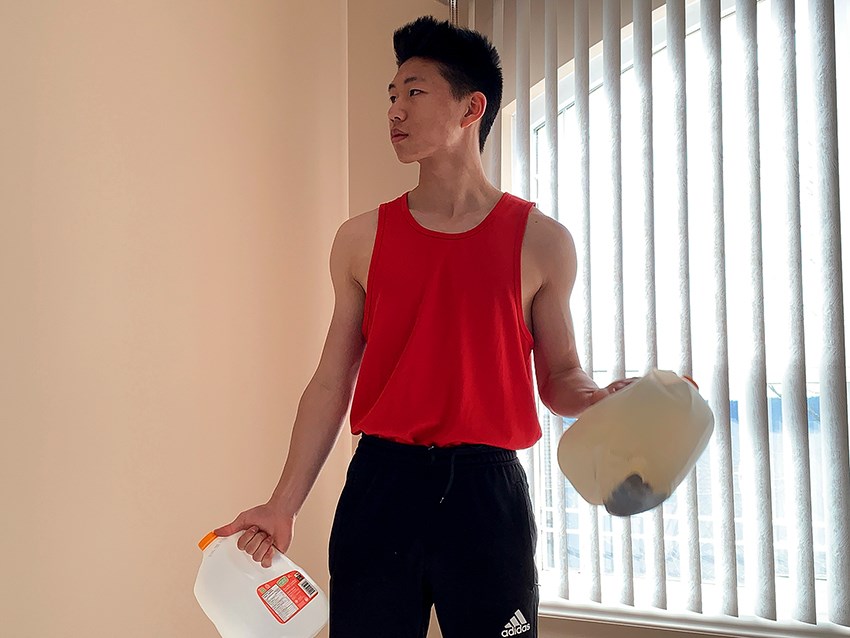 Students contacted by the Tri-City News this week all agree that extreme measures need to be taken to protect their elders from the potentially deadly contagion but they are disappointed events such as graduation may have to be cancelled.
"The [loss of the] social aspect of high school is what hurts the most for the majority of my peer group," said Clare Provenzano, who is also a member of Coquitlam's youth council. "We all had expectations and things in mind for our last months of high school, and we're all looking forward to so many things: spring sports seasons, school trips, our last dance, graduation, convocation and more."
"Over 3,000 people come to a commencement ceremony, depending on the size of the school, approximately 300 grads. If that were to happen, we could have another spread, another round of coronavirus, that's not what we want," Jay Hamidova, Grade 12 student
For many students, grad is the high point, a payoff for all the hard work to get there, but it's unknown whether celebrations can go ahead if the physical distancing requirements continue into May and June, when proms and grad ceremonies are held.
As well, when they left school for spring break March 13, the teens had no idea they wouldn't be seeing some of their friends for a long time and that future gatherings would depend on rulings by the provincial health officer, said Jay Hamidova, another Gleneagle student, who hadn't yet bought a grad dress but was looking forward to the event.
"Over 3,000 people come to a commencement ceremony, depending on the size of the school, approximately 300 grads. If that were to happen, we could have another spread, another round of coronavirus, that's not what we want," said Hamidova, who is co-chair of SD43's Student Leadership Council.
But Hamidova has other concerns: She worries about students who struggle at school and how they will manage, and what the economic situation will look like — she already lost her after-school job due to the novel coronavirus.
And while there have been lots of criticisms of youth gathering, risking their health and that of others, she said her friends have been mostly positive during the quarantine, posting games, such as virtual challenges that encourage people to post funny pictures of their animals, and other items.
She said she has been busy building a model house out of glue and foam core board, and hopes to hear soon that she has been accepted to UBC.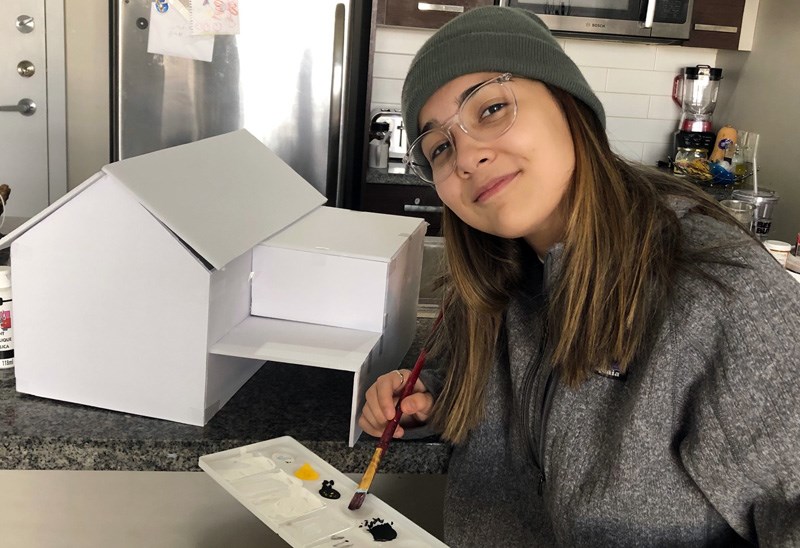 Staying at home for these last two weeks "hasn't been as bad as I thought it would be," Hamidova told The Tri-City News.
There is also an element of social cohesion brought about by the fact that everyone is doing physical distancing at the same time and some are even in quarantine to limit the spread of COVID-19.
"I have never felt I could relate more to someone on the other side of the planet. No matter where they are from, they have similar anxieties," said Liao, who noted this period of time is historic, and will be something everybody living through it will share.
For the most part, Grade 12 students aren't too worried about what online school is going to look like as they have completed most of their graduation requirements already, and universities have been proactive in contacting prospective students.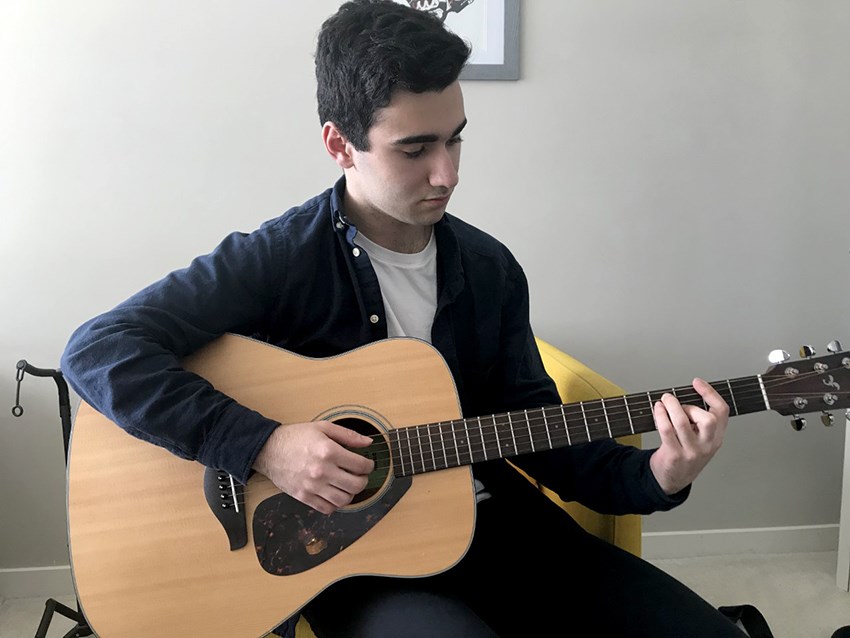 Arman Moztarzadeh, who is in Grade 12 at Dr.Charles Best and a Coquitlam youth council member, said he's trying to be productive in the meantime, playing piano, learning to play guitar and studying coding as he plans to go into computer science. He says he's staying optimistic in the hopes that grad and other events will go ahead.
For Arun Ghag, a Grade 10 student, who is working at IGA over spring break, the future is a little more uncertain and the Port Moody secondary school student said he's anxious about what school will look like in the coming days and weeks.
"I do think it's going to be taking time figuring out to how get this all online," Ghag told The Tri-City News."Our world has never seen anything like this."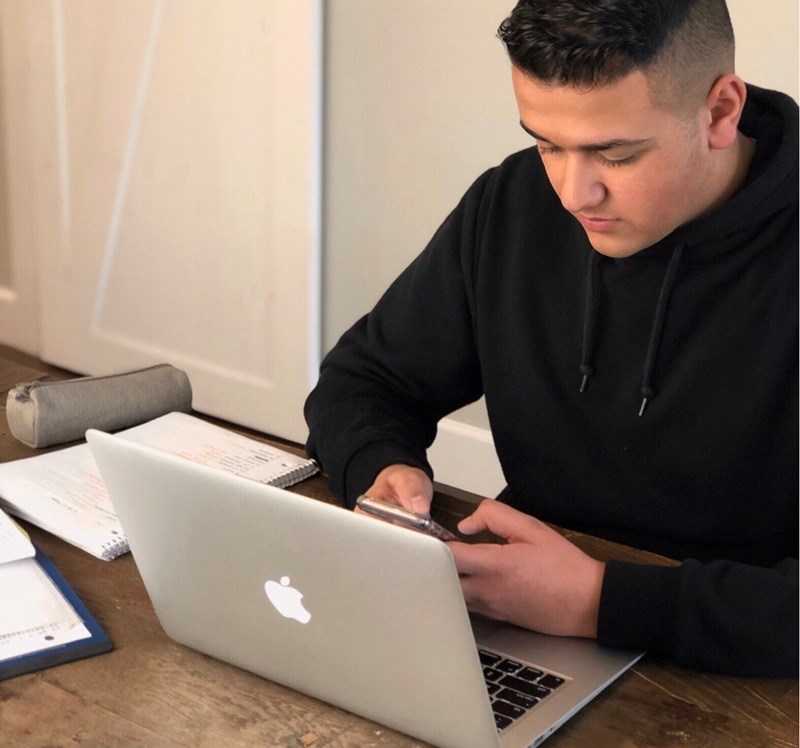 As a co-chair of SD43's Student Leadership Council, it's his job to work with other students to promote student voice and his advice to his fellow students is to have patience.
"Once [the spread of COVID-19] starts to slow down, it will get better."