The days of a teacher yelling "Johnny, sit still and be quiet!" appear to have gone the way of chalk and blackboard erasers as schools adopt a variety of strategies to keep students focused and attentive.
Elementary school teachers are now creating more active classrooms with pedal desks, balls and kneeling pads that swivel to help fidgety kids burn off extra energy so they can focus and do their work.
"Some kids can learn better when they are learning and moving at the same time," explained Panorama Heights principal Jeremy Clarke, whose school was one of 10 in School District 43 to purchase pedal desks and other active equipment for use in classes this year.
The initiative is one of several strategies SD43 schools are using to teach students self-regulation, which is recognizing feelings of anxiety, stress or restlessness and taking action to get back to a calm state for learning.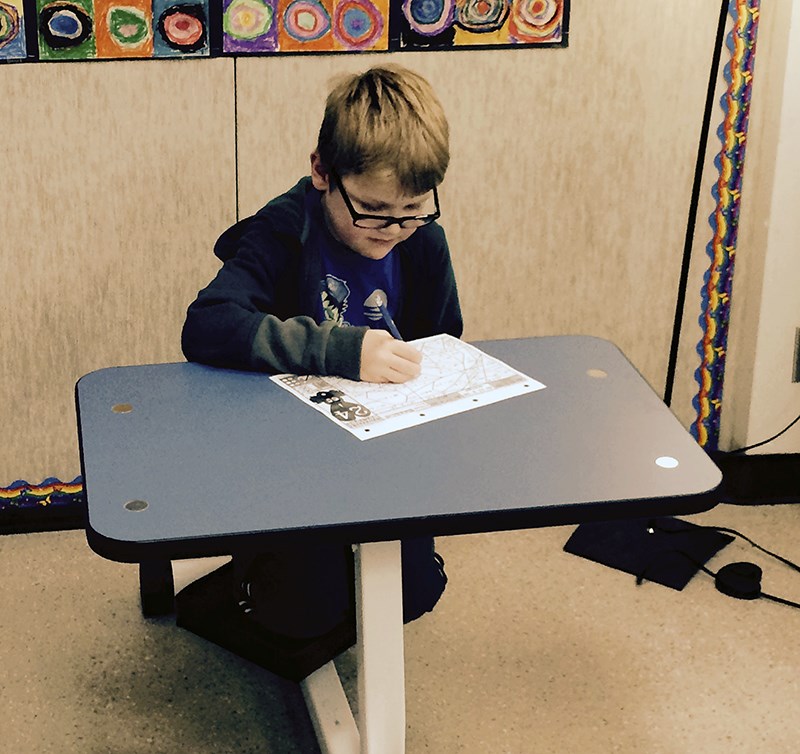 Student services teacher Allison Hanson said the equipment was first seen as a way to help students on the autism spectrum who were having trouble with sensory processing. But teachers soon found that other kids wanted to use them, too, and, after learning about how to redesign classrooms from self-regulation specialist Brenda Whittam-Neary, Panorama Heights decided to buy the equipment to help meet the school's goals.
"It helps students who are having trouble focusing get back to the 'Green Zone,'" Hanson said. "This equipment helps students regulate their own behaviour."
Teachers are also noticing they spend less time trying to get students back on track and more time on lessons so even students who don't use the equipment can benefit.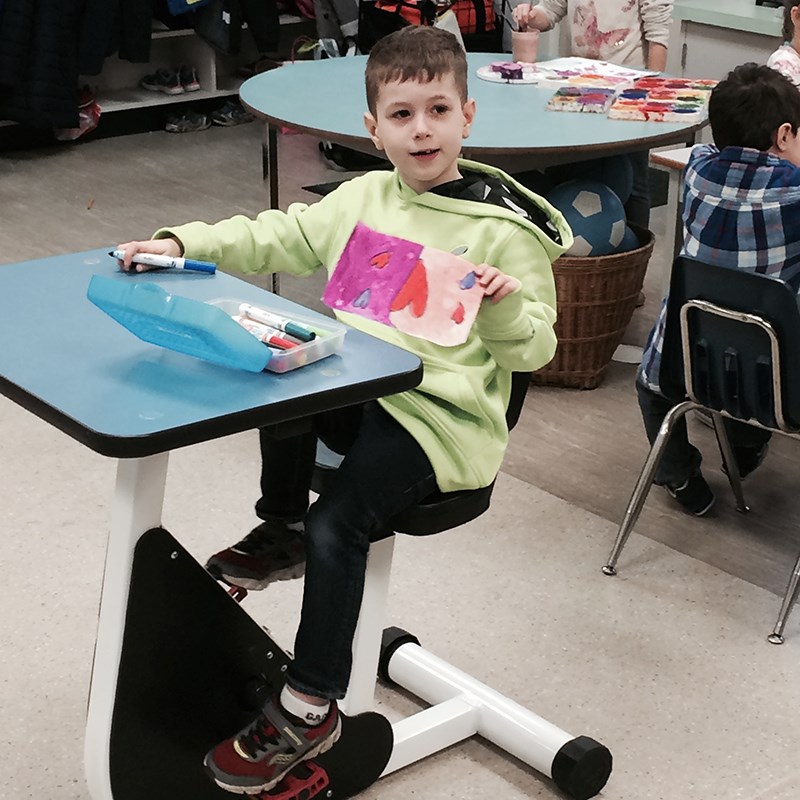 The equipment isn't cheap. Clarke says it can cost up to $1,000 for each piece, with fundraising dollars going to the purchase, and so far, only about half the school's classes are equipped.
The school has purchased weighted balls for kindergarten to Grade 1 students, pedal desks — either single or tandem — a strider, which students use to swing their feet, and a desk with a swivelling seat for Grade 2 and 3 classes; Grade 4 and 5 classrooms get stationary bikes.
Eventually, though, Clarke would like to see the equipment in all classes, and he believes he has the evidence these strategies work.
"The results so far show it's not just benefitting one or two students, this is something that benefits all students, whether they like to use it or not because of the trickle-down effects," Clarke said.