Never doubt the ambition of a smart, young woman.
Sabby (Saudat) Atta is just 27 years old. She obtained her degree in Istanbul and now works for an IT company after immigrating by herself from Lagos, Nigeria, where she was born and raised.
The Port Coquitlam woman has also participated in two nationally televised baking contests, becoming a semi-finalist in one, and has now launched a side business in baking custom cakes and desserts on top of her IT job.
TreatsbySabby is taking orders for wedding and birthday cakes, cupcakes and baby cakes, dessert tables and specialty cookies as Atta ramps up her business.
"I would say I'm using all sides of my brain, if I never had to worry about money, I'd do baking full time, [but] I have to pay my bills."
A self-taught baker, who grew up with three sisters watching cooking shows and celebrity chefs, Atta impressed judges during Cross Country Cake Off last year with her design.
Although she didn't go all the way in the final contest, Atta shared her story of growing up overseas, using her cake to describe the elements of a traditional Nigerian engagement.
The dessert was shaped like a gourd and luggage and decorated with chocolate ganache and real gold icing.
It told the story of how an engaged couple would solidify their plans to be married with gifts and a Cinderella-style drinking game where the bride-to-be searches for her mate.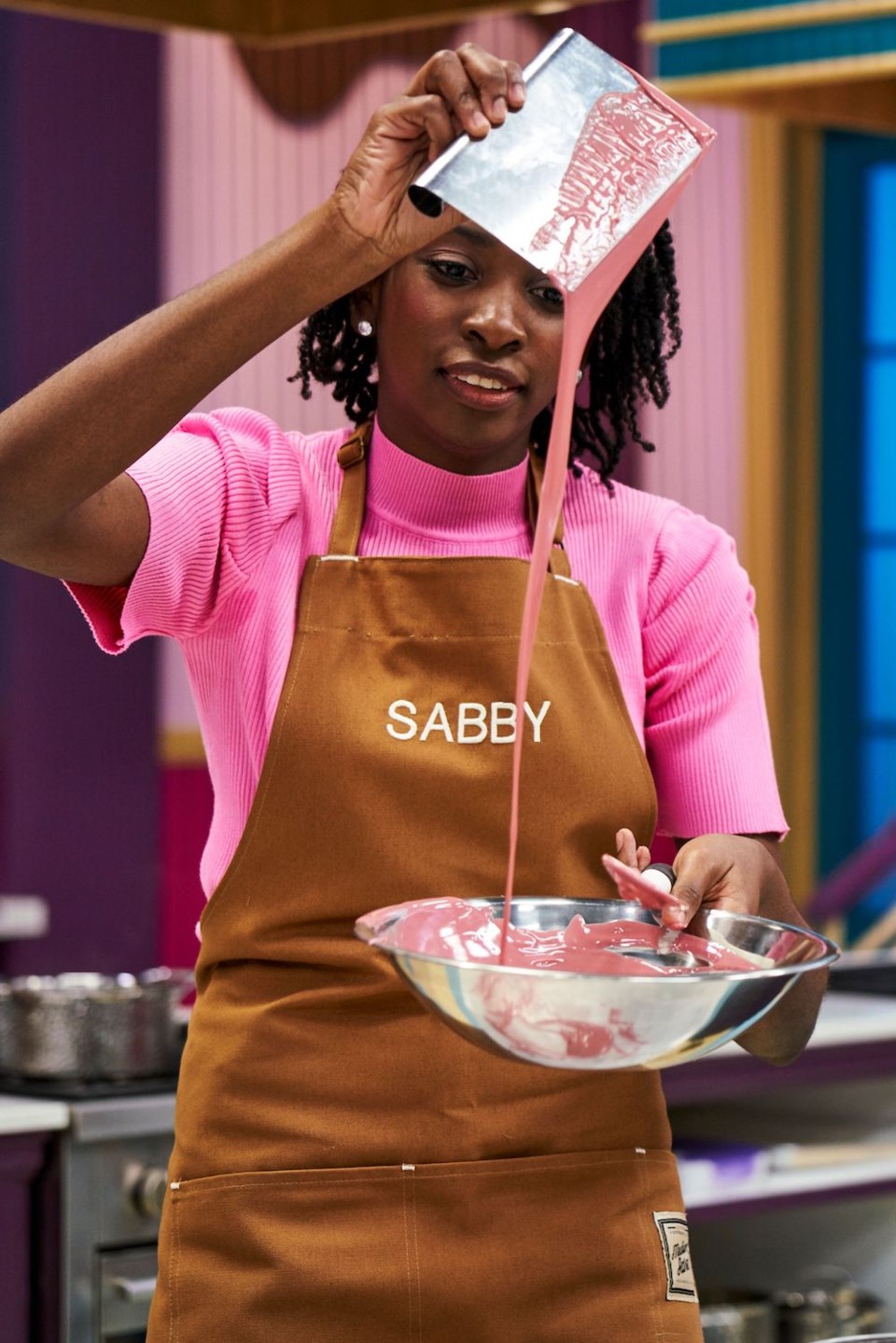 Great Chocolate Showdown
"I find contests to be interesting and fun — and a way to meet other amazing bakers," said Atta.
In 2021, she participated in a gruelling eight-week contest on the Food Network, called the Great Chocolate Showdown.
After reaching the semi-final stage, she was asked to participate in Cross Country Cake Off.
Atta explained participating in contests is both a learning experience and a chance to show off her skills and her love for creating luscious luxury cakes.
"I was like, OK this sounds fun, I can tell my story and people will see that everyone's different, some come from different backgrounds," Atta added.
"I wanted to share that part of me on the show."
Atta is not afraid of taking on challenges that would daunt others.
But she admits she wasn't quite prepared for the long-drive from Port Coquitlam to Vancouver's Stanley Park Pavilion, where the show took place.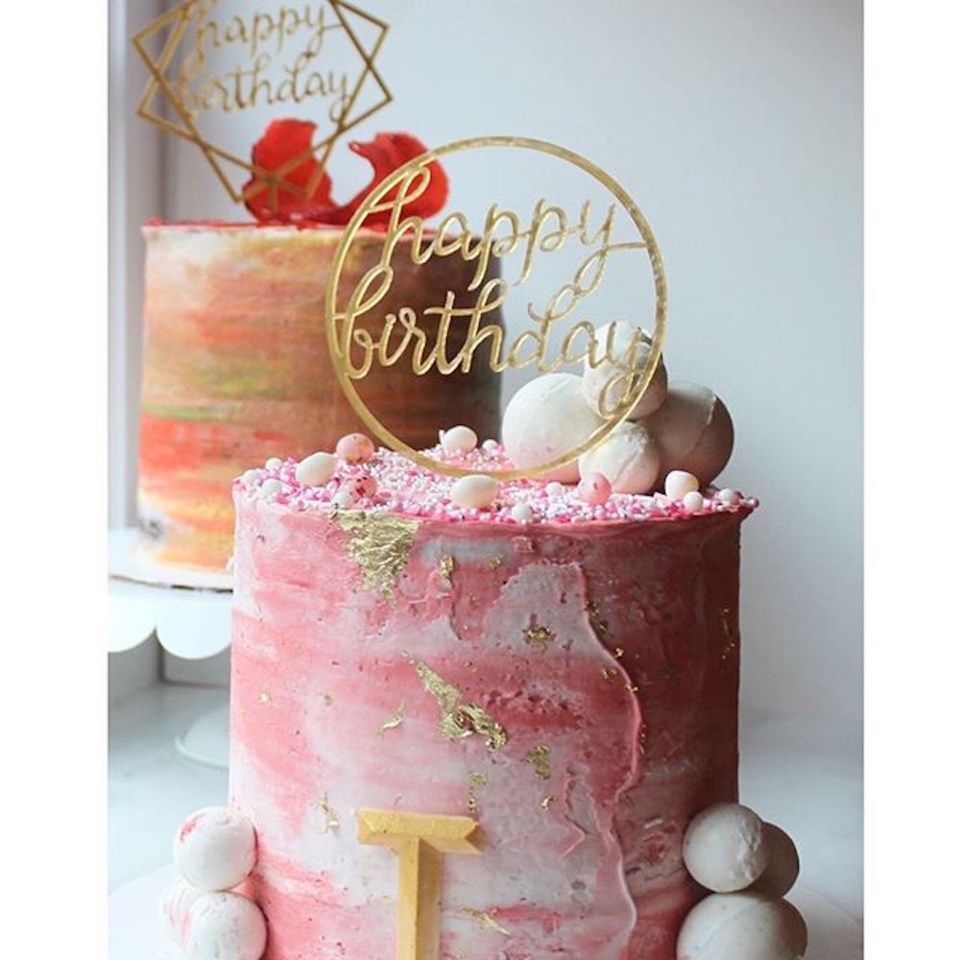 Love affair making luxury cakes
During the 45-minute commute, Atta had to make sure her iced cake stayed cool and wouldn't melt in the summer heat.
"I'm not very familiar with driving form PoCo to Vancouver, it was quite a trip."
Atta has been making a variety of baked goods — from Nigerian meat pies to cupcakes for friends and family — out of her kitchen.
But she now plans to expand her business, while focusing on luxury cakes for special occasions, using her contest success as a jumping off point.
However, she's not ready to quit her day job, and now works 10-hours-a day on weekends to fulfill baking orders.
While that might seem stressful to some, for Atta it's more of a hobby because baking has always been her creative outlet.
"I find it very therapeutic," Atta says, "It's just a 'me' thing; it's my escape."
Fortunately, Atta now has family close by as her sister has moved from Nigeria to Port Coquitlam. Still, Atta calls home regularly and visits once a year.
As she brings her Nigerian energy and know-how tho the city of PoCo, Atta says she is happy to be settled as she envisions a busy future of making custom cakes for special occasions.
To order cakes, cupcakes and other treats online, visit the TreastsbySabby website or follow Atta on Instagram.