A Port Coquitlam coffee shop is giving local musicians the chance to perform in front of new potential fans.
C Market Coffee — located in Fremont Village at 110-820 Village Dr. — hopes to bring the community together and has established a new family-friendly weekly entertainment option for local residents.
"The weekly event has become very popular and the community really seems to enjoy this free event every Thursday night," said company spokesperson Brittany Lussier to the Tri-City News.
"It features different local artists every week of varying musical genres."
C Market has officially unveiled its September line-up, which begins tonight (Sept. 8) and artists will perform every Thursday this month from 5 to 8 p.m.
For more information, you can visit the PoCo business' website and Facebook page.
Sept. 8 - Mar Emmanuel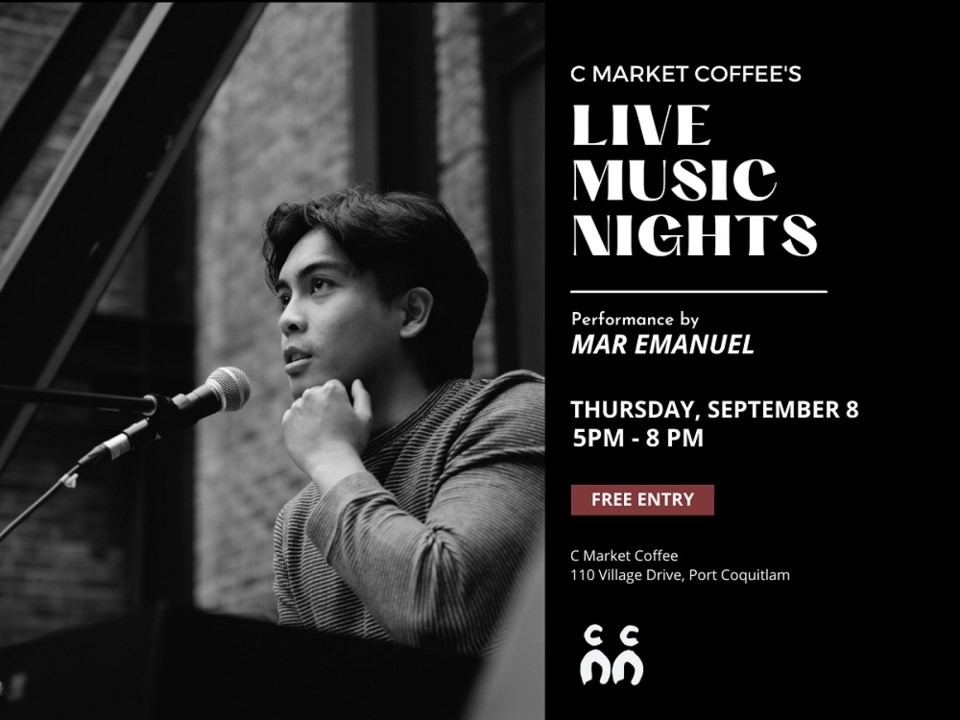 Sept. 15 - 9 Degrees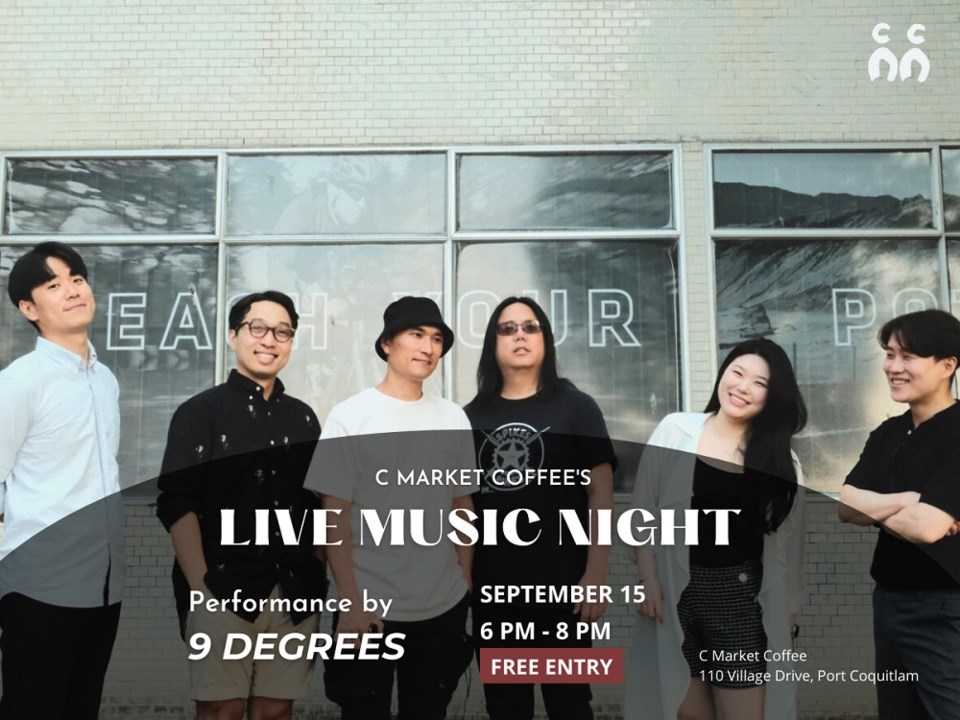 Sept. 22 - Nick Varelas and Coal Shultis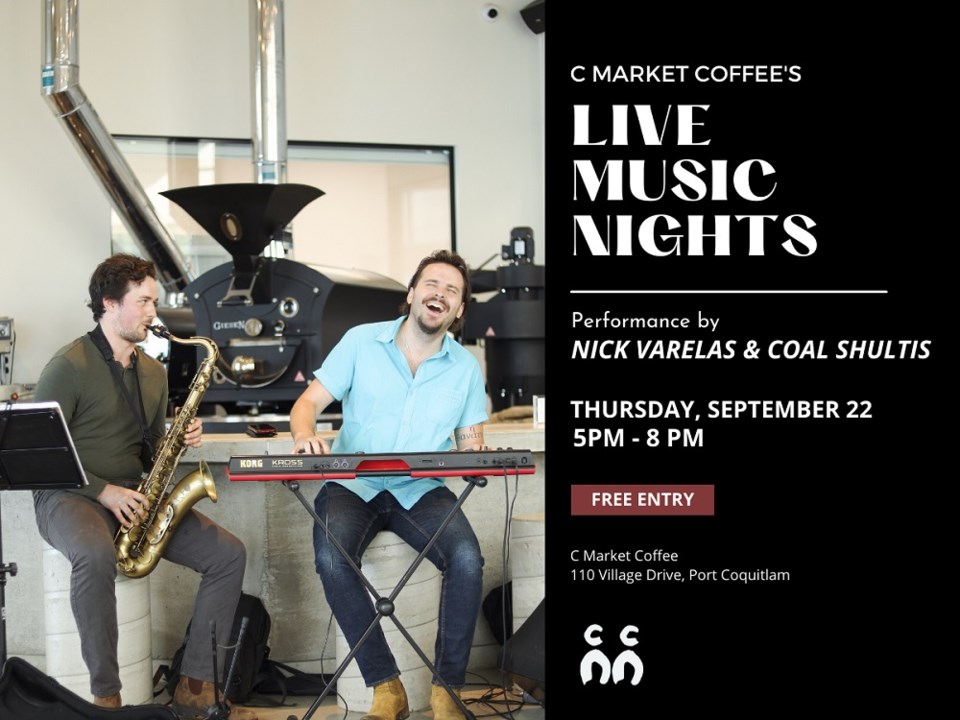 Sept. 29 - Emma Alves