A Port Coquitlam family of three was among 63 Canadian victims on board the Ukrainian Airlines flight that crashed shortly after takeoff Tuesday from Iran's Tehran Imam Khomeini International Airport.
The Tri-City News has confirmed that father Ardalan Ebnoddin-Hamidi, his wife, Niloofar Razzaghi, and their 15-year-old son, Kamyar Ebnoddin-Hamidi, were on their way home after a two-week vacation.
In total, 176 lives were lost in the crash. 
Kei Esmaeilpour, a family friend and head of the Civic Association of Iranian Canadians, told The Tri-City News the mother was about to start a full-time career as a teacher in Surrey after finishing her studies at UBC. 
The father, Ardalan was always active in the community, helping to organize all-candidates meetings in the lead up to elections, and bringing his son along to help out, Esmaeilpour said.
"They liked to help the community," said Esmaeilpour. "I'm really heartbroken. Remembering him, he was a great symbol of an immigrant coming to Canada."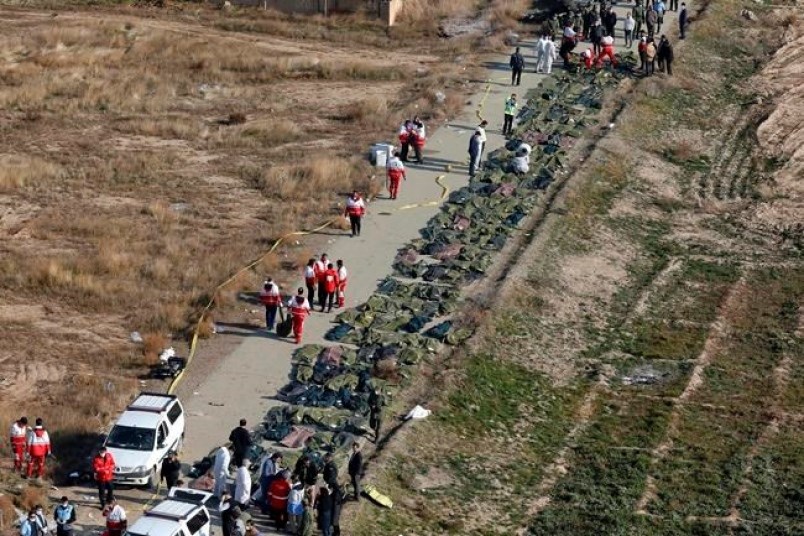 Even those who only knew the family in passing were immediately struck by their friendliness.
"I always got a smile from them," said neighbour Allen Jones, who moved next door in December and hadn't yet got a chance to know his neighbours well. "They seemed really nice."
Another neighbour, Alexandra Cabelka was shocked by the news. 
She said her family and the Hamidis bought their Port Coquitlam houses around the same time four years ago. Every week, more friends would come over to the house to visit. In the winter, they would chat while shovelling the snow; in the fall, they went for a beer.  
"Oh my god," she said when a reporter visited her house. "I feel sick." 
Sima Ghaffarzadeh, who went to an engineering university with the elder Ebnoddin-Hamidi and now runs the Persian magazine Hamyaari out of Port Moody, said many of those who died on the doomed flight were headed back after winter holidays.
As Ghaffarzadeh works to confirm the names of the victims through the magazine and the Persian community's social media channels, others in the Tri-Cities are mourning friends and family.
Coquitlam resident Majid Mahichi told The Tri-City News he lost his good friend Dr. Naser Pourshabanoshibi and his wife Dr. Frouzen Madani of North Vancouver. They had known each other since they were 16 years old and high school students living in northern Iran.
"He was the top student in the school," said Mahichi, adding that his friend went on to become a doctor, and like him, eventually moving to Canada. 
"He was trying to be a good doctor," he said.
"I'm thinking this is just a dream. That it's part of a dream."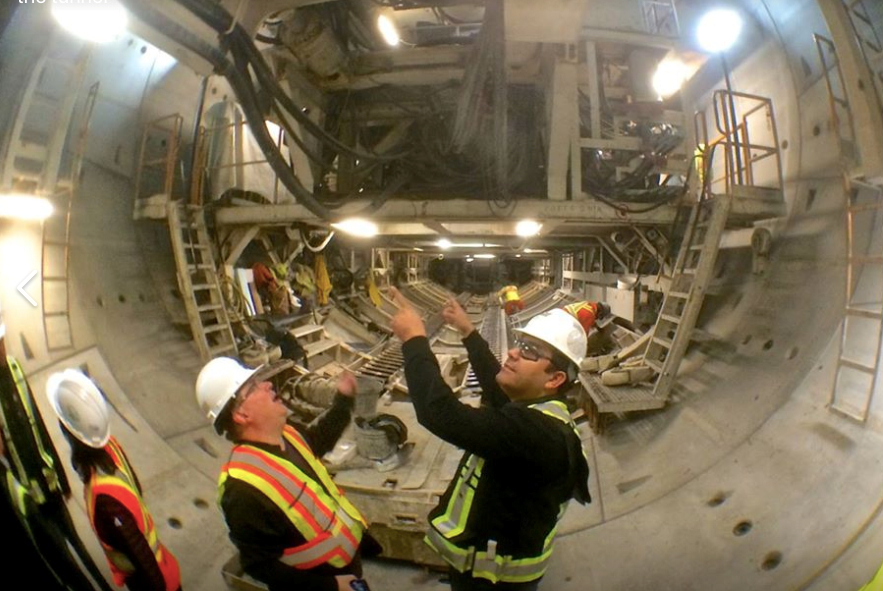 North Van residents Delaram Dadashnejad, a Langara College student, as well as Daniel Saket, an engineer, and his dental hygienist wife Faye Kazerani have been named among the casualties so far.
Delaram was an international student flying home to Vancouver after a visit with family in Tehran, according to a statement released by Langara president Lane Trotter Tuesday morning.
"On behalf of the Langara College community, I would like to offer our deepest condolences to the family and friends of Delaram Dadashnejad," it read. "The loss of one of our students is one that impacts our entire community."
The school is offering counselling to those in grief. 
"We are heartbroken over the fatal tragedy that took place; our thoughts and prayers are with those in mourning from this incident," Trotter said.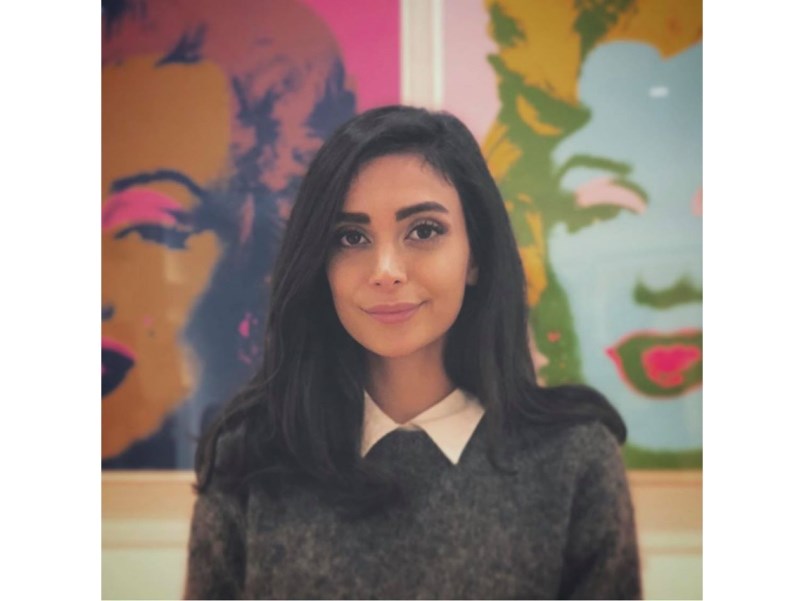 Leaders from across Metro Vancouver and the province have extended their condolences to the victims and families. 
Port Coquitlam Mayor Brad West told The Tri-City News the city would be lowering the flags at city hall to half-mast, writing on Twitter: "On behalf of the City of Port Coquitlam, I extend my deepest condolences to the family and friends of the Hamidi family. A horrible, tragic loss that our entire community mourns."
We woke up to devastating news that 176 people were killed in a plane crash in Iran. We've learned that British Columbians are among the 63 Canadians who were killed.

Our hearts and thoughts are with families and friends of loved ones lost & the Iranian-Canadian community in BC. https://t.co/JZY0JCgoSj

— John Horgan (@jjhorgan) January 8, 2020
Coquitlam's mayor is also reaching out with condolences after learning that Ardalan Ebnoddin-Hamidi and his family were killed in the crash.
Richard Stewart said he met Ebnoddin-Hamidi many times as he was an active member of the The Civic Association of Iranian Canadians, which organized all-candidates meetings, among other things.
"Their goal was to make sure Iranians in Coquitlam and the Tri-Cities were integrated well and they really took on their civic responsibilities, something that he was deeply passionate about," Stewart told The Tri-City News.
Ebnoddin-Hamidi was also an engineer who worked on the Evergreen Line tunnel and Stewart said he was part of a team of specialists who took city officials on a tour of the tunnel when it was under construction.
Soon after the news was shared about the Port Coquitlam family perishing in the plane crash, a team was mobilized to provide support to staff and students at Riverside secondary school in Port Coquitlam, which Kamyar Ebnoddin-Hamidi attended.
Notifications were also sent home to families with information and links to resources, such as where to find help for dealing with grief, said School District 43 spokesperson Ken Hoff.
"Any situation like this where a student has been involved in a school community, there is a team mobilized. There will be supports available as long as needed," Hoff said.
As well, if extra supports are needed for a student to deal with grief, parents are advised to contact the school, Hoff said.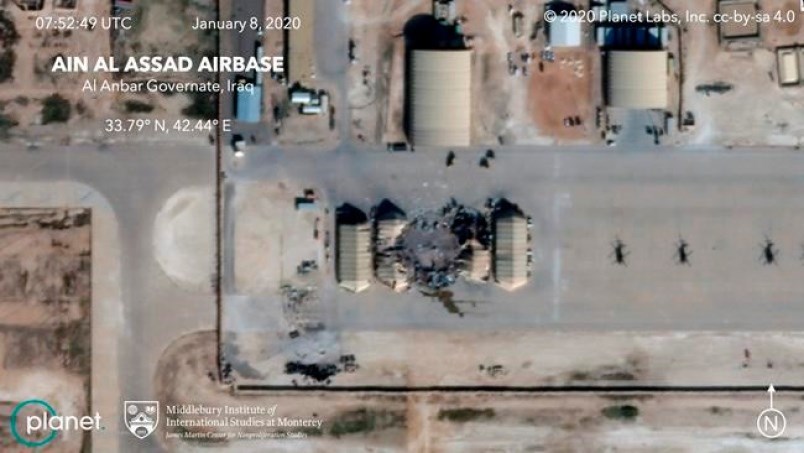 The crash came after a U.S. bombing targeting an Iranian general and retaliation from Iran directed at a base hosting American soldiers in Iraq.
Hadi Ebrahimi, editor of the Lower Mainland-based Persian publication Shahrvand, said it has been hard to keep up with all of the troubles his readers are facing today.
"Absolutely they are concerned about their families in Iran and the situation is not a good situation," he said.
Ebrahimi said he did not know any of those confirmed killed but he said their story will take priority.
"I'm concerned first of all about the crash and the many young intelligent, brilliant students who are among them," he said.
The conflict between the U.S. and Iran will also feature heavily in the next edition of Shahrvand, Ebrahimi said, but as of Wednesday morning, he was expressing hope the situation would de-escalate.
"It looks like it's a kind of game between them and it's going to cool down," he said, noting President Donald Trump has signalled Iran will face more sanctions but likely not military action.
Though the exchange of missile fire began last week, the conflict had been escalating for at least a year, he added. Iran had already been in domestic political upheaval with demonstrations against the government taking place last month, Ebrahimi said. But even with protestors killed or jailed, all of that appears to have "washed out," he added.
On Wednesday afternoon Prime Minister Justin Trudeau said 138 passengers were headed to Canada, and in a statement offered condolences, saying: "Our government will continue to work closely with its international partners to ensure that this crash is thoroughly investigated, and that Canadians' questions are answered. Today, I assure all Canadians that their safety and security is our top priority. We also join with the other countries who are mourning the loss of citizens."
—With files from Brent Richter/The North Shore News, Diane Strandberg & Gary McKenna