Conservation officers took their bear safety message to a northside Port Coquitlam neighbourhood this week to get people to clean up their food waste and fruit after a 600-lb. bear was shot for eating garbage and banging on the door of a single family residence.
CO Chris Miller was called to deal with the bear Sept. 3 and said some neighbours needed a reminder to remove wildlife attractants.
"We provided advice at this point," said Miller, who said having to kill the bear Tuesday night was an example of the hardest part of his job.
But the bruin was in poor health, he said, likely sustaining itself on garbage, judging by its coat and the fact that it was obese.
"It was 640 lb. — that's a big bear," Miller told The Tri-City News.
The incident unfolded at about 9 p.m. Tuesday in the 3600-block of Flint Street when the bear first made a meal out of garbage outside of a residence and then banged on a door, prompting a call to Coquitlam RCMP.
Police were first on the scene but, after witnessing the large black bear walking through yards, called the BC Conservation Officer Service.
"We recognized there was a danger there," said Coquitlam RCMP's spokesperson, Cpl. Michael McLaughlin.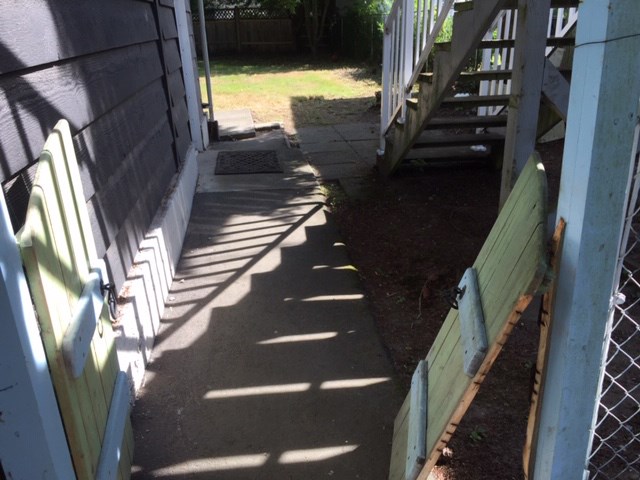 Philip Yoo said his daughter called 911 when the bear broke through a gate to get into their yard but there was no fruit or attractants for the bear to eat.
Still, Yoo said he was worried for his family and relieved the police and COs arrived quickly.
Helen Fogstrom, who lives a few houses down from the house where the bear was first spotted, said she felt sad when she heard the gunshot that felled the creature. She said she sees bears often and witnessed the big black bruin huddling near her back steps before it continued its ramble north toward the woods, where it was finally corralled by COs.
Fogstrom says she freezes food waste before putting it in her green cart on garbage pick-up day.
"I don't put anything out there except garden refuse."
Miller said the massive bear was not a candidate for relocation because it was habituated to human food and trying to enter a home. He also acknowledged while that it's difficult for many people to store their waste carts indoors because many houses have carports and not garages, he said people should try to store their bin indoors or not keep anything in it that will attract bears.
And while most Port Coquitlam carts have bear-resistant locks, they aren't always enough to keep out bears. In fact, some bears have worn down teeth from trying to break through metal.