A Port Coquitlam gun shop that said it was blindsided by the federal ban of over 1,500 gun models last month now says it's struggling to figure out how to conduct business following revelations the RCMP continues to quietly add to the list of illegal guns. 
Tiger Arms, the only gun shop in the Tri-Cities, says it's already sitting on over $200,000 in firearms and parts made illegal by the Trudeau government's Order in Council announced May 1. 
Most of that comes from AR-15 variants, a model the shop specializes in and gun owners regularly use for sport shooting. Before the ban, the guns made up roughly 75% of their sales. 
"We're also seeing a whole range of firearms not named," said the store's assistant manager Josh Faber. 
And as firearms businesses look to pivot away from those newly banned guns, finding out what's legal tomorrow has become a guessing game, said Faber.
"A firearm I have stocked this morning could be illegal by this afternoon," he said. "There's no way I know what's legal to sell."
AN OPAQUE SYSTEM
Every gun owner in Canada is required to carry a license in a process that takes several months to complete. Once licensed, someone shopping for a gun will find them falling under three broad categories: non-restricted, restricted and banned. 
All of that is detailed in the Canadian Firearms Reference Table (FRT), an online database that provides an up-to-date and comprehensive list of firearms and their status in Canada.
Non-restricted means they can easily be bought and sold with proof of a licence and restricted requires an additional check with RCMP as well as a waiting period. 
Critics point to models like the AR-15 as a common thread in a string of recent mass shootings, and the newly banned weapons include that model, along with the Ruger Mini-14 used to commit the 1989 Montreal Massacre and the CSA-VZ-58 carried by the gunman in the 2017 Quebec Mosque shooting.
At least two of the 1,500 banned guns were used in an April mass shooting in Nova Scotia, which left 22 dead, though the RCMP has not named which models they are and now says those guns were illegally acquired.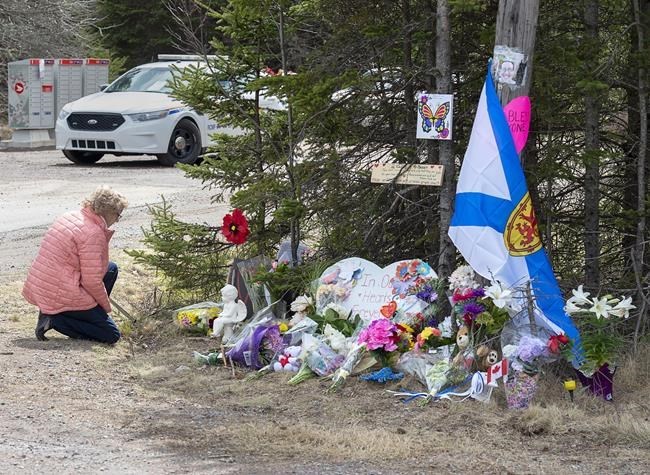 The problem for gun shops and legal ovwners of firearms, says Faber, is that what falls under the "banned" category has become rapidly opaque as the RCMP adds new models to the original 1,500 guns banned last month. 
And while the list is only available to people authorized by the RCMP, including gun shops, just what makes the list is subject to internal decisions from the national police force.
"The guy on the street with a rifle has no way to see if their rifle has been restricted," he said. 
ODD CHOICES
So far, Faber says the firearms community has tried to flag through social media which guns have been added to the banned column of the FRT, a list that includes roughly 187,000 items. Most of them, he said, appear to be weapons that externally look the part of a military-grade weapon. 
In what he describes as a nonsensical approach to the banning process, the RCMP has swept up .22 calibre rifles with an exterior simliar to an AR-15, and even some "black and scary" shotguns have been banned, says Faber.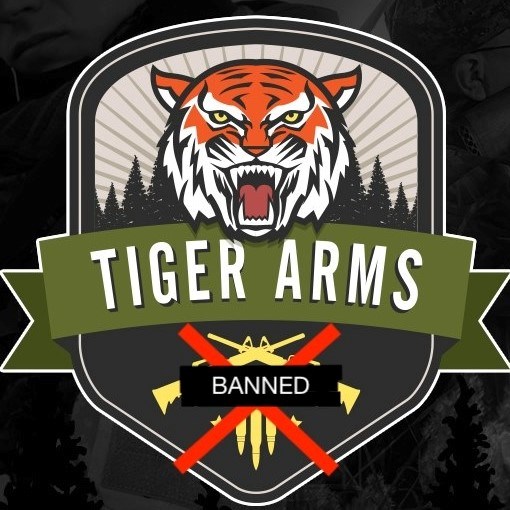 "They're just doing whatever comes up day-by-day," he said, adding that it's practically unrealistic to go through the hundreds of models they regularly stock to find out what's prohibited, especially at a time when sales have started to decline after a spike during the early days of the pandemic.
The RCMP did not respond to multiple requests from The Tri-City News. But according to a report by the CBC, which first reported on the continued re-classification beyond the 1,500 banned weapons, the RCMP confirmed it has continued to add to the list without notifying the public. 
CROSS-BORDER WOES
The only direction the shop has had from police was an email sent shortly after Prime Minister Justin Trudeau's May 1 announcement, telling them that they should try and return as much of their now illegal inventory back to distributors.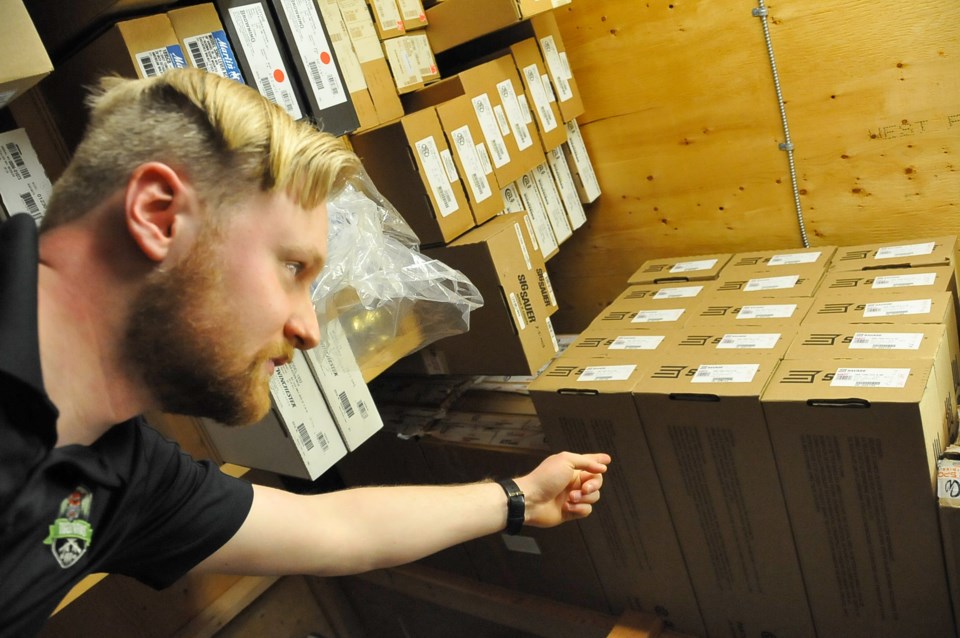 Tiger Arms, like all gun shops and owners across Canada, has been given a two-year amnesty on the newly banned models.
But with millions of weapons in countless shops across Canada, Faber says there's little capacity to buy back and warehouse such a massive inventory. To complicate matters, most of the guns come from the United States, and strict U.S. importation laws could prevent the return of many models.
MUNICIPAL HANDGUN BAN
In the days after Trudeau announced a ban on "semiautomatic firearms with a large magazine of ammunition that were designed and configured for rapid fire," he reiterated a 2019 election promise to "further restrict or ban handguns," promising to target them and tighten border controls through new legislation.
Exactly when that legislation will be introduced, however, appears to be anyone's guess.
"We know there is more to do on strengthening gun control in this country, which is why we're going to be moving forward when Parliament allows it with stronger measures around borders, stronger measures around safe storage," Trudeau said at the time.
"Measures around handguns to permit municipalities to ban handguns within their city limits."
But at least one mayor in the Tri-Cities says he has no plan to adopt an optional handgun ban offered through any future legislation. 
In a Facebook Messenger exchange with one of his constituents, which was later shared on Tiger Arm's Facebook page, Port Coquitlam Mayor Brad West said the city "will not be instituting any such bans," adding, "I do not believe in restricting the legal use of firearms."
West later confirmed to The Tri-City News the accuracy of the correspondence.
— with files from the Canadian Press