Port Coquitlam is gradually re-opening Hyde Creek Recreation Centre with full COVID-19 protocols in place and opportunities for children and youth to be active.
Beginning Monday, Oct. 19, outdoor play school and after school programs will start at Hyde Creek Recreation Centre.
All programs will take place outside as much as possible, moving indoors during inclement weather. 
The news comes as a relief for parents as many city facilities have been closed or scaled back for months since COVID-19 was declared a public emergency in March.
However, parents take note — registration will be required for all programs, and COVID-19 protocols will be in place to protect participants and staff. 
Pre-registered swimming, fitness and more will also be available at Hyde Creek as of Nov. 2. 
"We are very excited to welcome kids back and to encourage playing and learning in Port Coquitlam's beautiful natural environment, said Mayor Brad West in a press release. 
"While activities will be a bit different we know they will be appreciated by families looking to keep little ones active during the day and older kids busy after school. We're also looking forward to inviting the community back to Hyde Creek in early November," he further added.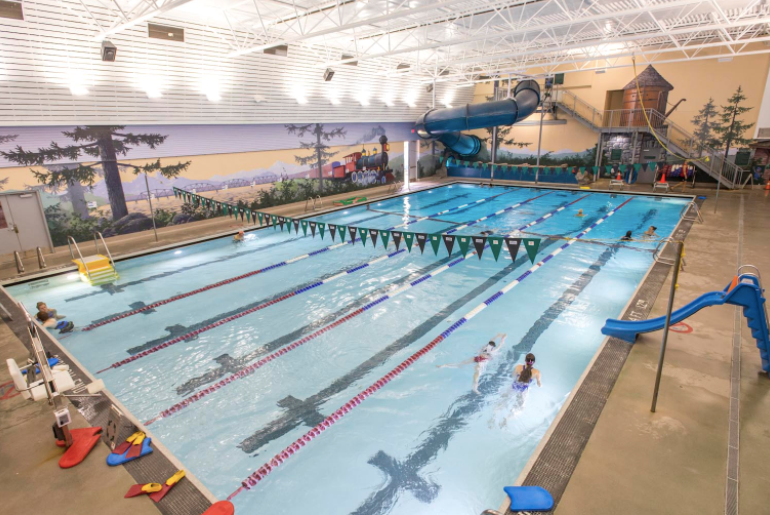 Here's what's happening:
Programs for Children Ages Three to Five
• Outdoor playschool programs are available in the morning (9:30-11:30 a.m.) or afternoon (1-3 p.m.) for one day or two days a week. 
• Registration will open Wednesday, Oct. 7 at 8 a.m. for Port Coquitlam residents and on Thursday, Oct. 8 for everyone. 
• Children will play outside and explore Hyde Creek's beautiful natural forest and trails. Programming will include games and activities such as shelter making, rock design, climbing and jumping, art activities, story time, water and mud play and imagination building. Classes will be held outside except in inclement weather, in line with COVID-19 safety protocols. 
Programs For Youth (Ages 11- 18)
Free pre-registered outdoor afterschool drop-in programs are available from 3-4 p.m. or 4:30-5:30 p.m. on Thursdays and Fridays starting Oct. 22. 
• Pre-registration is available a week in advance starting Oct. 15.
• Activities will include outdoor group games, art and social activities following COVID-19 safety protocols. Activities will move indoors during inclement weather.
Advance registration and payment is required for all activities at www.portcoquitlam.ca/register or by calling 604-927-PLAY (7529). 
Other Programs at Hyde Creek Start Nov. 2
Swimming, fitness classes, gymnasium sports and limited access to weight room will be available Nov. 2 at the Hyde Creek Recreation Centre once key maintenance activities are completed.
Details will be provided later this month, once plans are finalized.
"Physical activity is important for all ages, and we know that early childhood and afterschool programs are a key to keeping kids safe and healthy. We encourage local residents and families to take advantage of these opportunities as they safely reopen," said Coun. Steve Darling, council's designate for sports and recreation. 
Planning for additional recreation activities — such as arts and culture and seniors programs is also under way for this fall. Pre-registered weight room access, fitness classes and skating continue to be available at the Port Coquitlam Community Centre. 
Here's what COVID-19 protocols will be in place:
• Registered access only and limited participant numbers for lessons, programs and activities to ensure safe distancing,
• Hand sanitizing stations,
• Signs, physical barriers, floor markings and one-way traffic to ensure physical distancing and to direct traffic flow, 
• One-way entrance and exit to and from facilities, 
• Masks worn by all staff when physical distancing cannot be maintained,
• Signs encouraging visitors to wear masks when physical distancing cannot be maintained, and
• Enhanced cleaning, particularly of common touchpoints such as door handles and countertops.
The city's reopening plans will be scaled back or changed as necessary to ensure public health and comply with orders from the Provincial Health Officer.
Meanwhile, many city services continue to be available by phone, email and online, and some facilities have begun to gradually open. For information, visit www.portcoquitlam.ca/covid19