Port Coquitlam's iconic — but small — bandshell in downtown Leigh Square will be removed and replaced with a new pavilion made of wood, steel and glass.
The project is part of a near $6-million revitalization of the city hall precinct, including an upgrade to Veterans Park already underway, as well an expansion of the Donald Pathway.
Leigh Square, which was completed in 2007 to provide a cultural gathering space, is getting a major revamp — with a new performance stage, lighting and water feature.
A design team has firmed up plans to provide more gathering space in Leigh Square to accommodate larger events.
The city hopes to put the project out to tender this spring, but first it needs to approve a setback variance to allow the new pavilion to be built next to city hall.
On Tuesday (March 28), council is set to review a plan to eliminate property setbacks so the performance pavilion can be situated close to city hall, instead of in the middle of Leigh Square where the bandshell currently sits.
If approved, the six-metre setback would be removed and the pavilion would straddle both the city hall property and Leigh square, with about one-third of the 8.5-metre deep structure on city hall land and two-thirds on Leigh Square property.
"The siting of the pavilion between City Hall and Leigh Square provides for function and vibrancy and ties the adjacent uses together in a harmonious manner," a staff report states.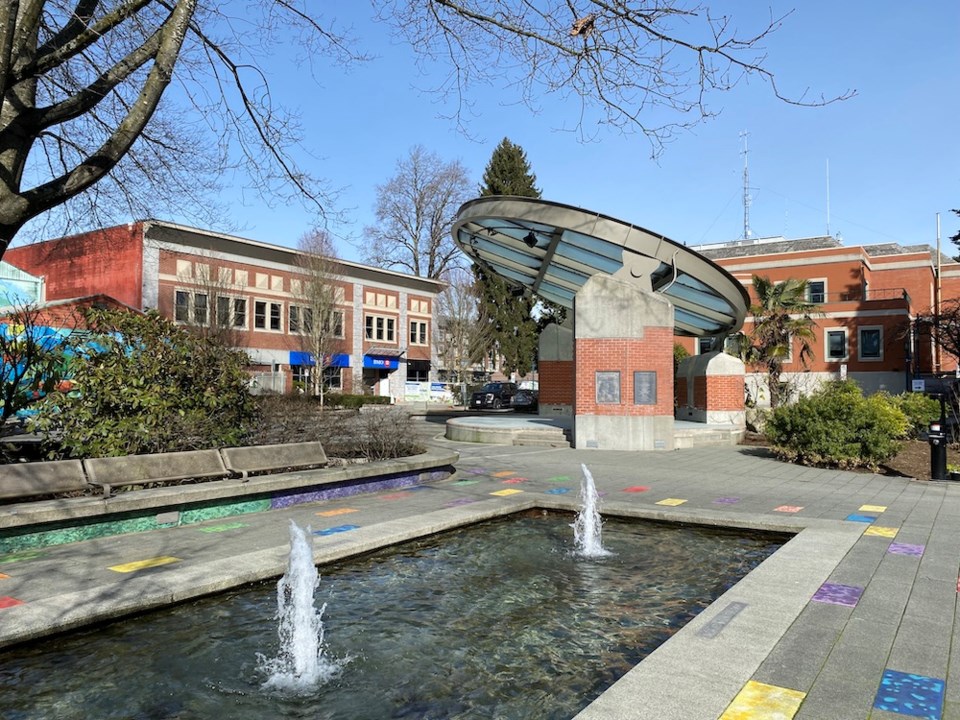 The pavilion is a central component in the civic centre revitalization project, according to the report, and by locating it closer to city hall would improve the square's function.
"The proposed location has been selected by the project team with the goal of creating a vibrant community plaza that helps to tie all the elements of the civic centre together."
The pavilion will be constructed of steel, glass, and wood elements while the stage would replace the current band shell.
The structure also includes an underground mechanical room for the proposed plaza fountain and required electrical equipment for the lighting and audio systems.
The design character is intended to be "simple, open and complement the existing city hall heritage aesthetic," the report states.