Glen and Dana Coukell have lived in the same house with the same phone connected to the same wall for about 40 years.
The telephone has never failed them, even when the power has gone out.
So when a Telus technician came over last December to swap over the traditional copper wire connection to the company's fibre-optic network, Glen Coukell didn't think anything of it. 
Then, this spring, a two-and-a-half hour blackout hit the neighbourhood for the first time since the Coukells switched to fibre-optics.
The line went dead.
"We've had power go out numerous times but the phone still worked," Glen Coukell told The Tri-City News.
A spokesperson for Telus said the company's technicians educate their customers when they install new home services and offer them a battery backup at an extra charge if customers "wish to have that peace of mind."
But Coukell said the Telus technician who installed his fibre-optic connection never told him they would lose the ability to communicate via landline in the event of a power outage, and never offered him a battery backup.
And this has him worried that other customers could suffer due to the same miscommunication.
"We're talking about public safety," he said. "If you're depriving people of a security factor, then they should be informed before it's put in."
The only reason why I would have a landline at home would be, it has very high chance of functioning during natural disasters. During Tsunami in Japan when entire cellphone network was down, landline and broadband cables were only way to communicate and still functional.

— Dr. Pinak Pandya (@pinakpandya) June 6, 2018
Traditional landlines — the ones that plug into a phone jack — use copper wiring, a technology that maintains enough current running through the phone to place and receive calls independent of an external power source. 
But as technology has advanced, first to wireless landlines and then to mobile technology, those old telephones have become increasingly rare.
"We're more likely than not going to lose that ability," said Jeff Hortobagyi, a risk manager who retired from Telus this past winter so no longer speaks on behalf of Telus.
For years, it was Hortobagyi's job to look into the what-ifs of a natural disasters and, last fall, he dug deep into how the province's telecommunications systems would survive a catastrophic earthquake.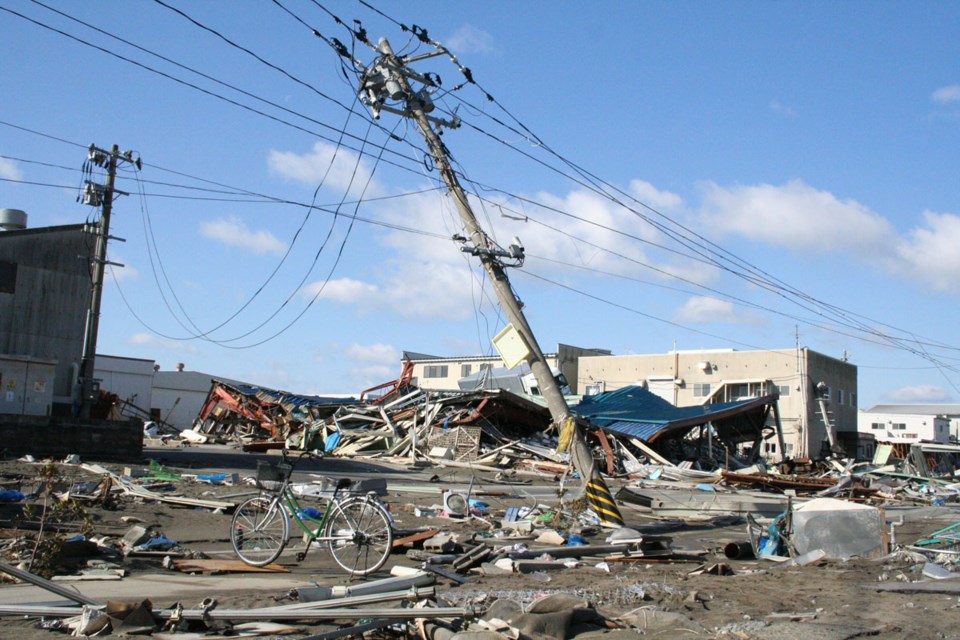 When he looked at how Japan performed in the wake of the 2011 "triple disaster" — a magnitude 9 earthquake, a 40-metre tsunami and Fukushima nuclear meltdown — he found that 80% of interrupted communications were to due to power blackouts.
"Telecomm didn't get a lot of damage itself," he said. "What will happen is you'll lose power."
The impacts of power loss are even greater if outages hit a central office. 
"If you lose a building, it's a black hole," said Hortobagyi. That's why companies like Telus have put significant investments into upgrading those buildings over the last decade, in addition to swapping out copper wire infrastructure for fibre-optics to increase network bandwidth and make telecommunications more resilient to things like flooding and temperature fluctuations.
But once you leave those central offices, those redundancies start to break down and all bets are off, says Hortobagyi.
"It's that last mile that's the most vulnerable in the network," he said. "We should be better at communicating the tradeoffs [with the new technology]."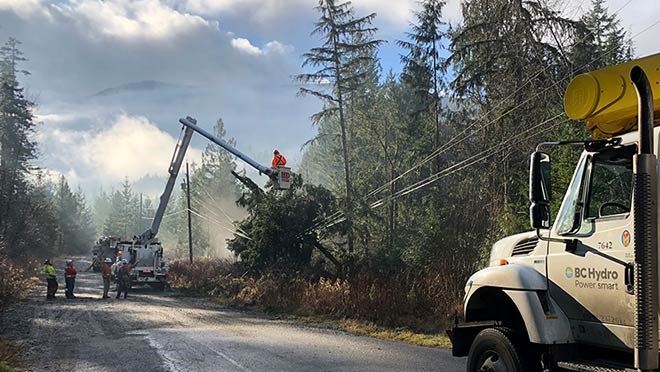 Of course, most people these days rely on their cellphones for communication, a network that has its own set of problems post-disaster. 
Mobile networks are built to meet the standard capacity for the region they are build, but could struglle with the kind of call volume you would see in an emergency, especially over the first 24 to 72 hours. 
"There's limits to the network but there are ways to increase capacity," Hortobagyi said. "That's been done numerous times. It was done during the wildfires in 2017 in the Interior and in the [2016] Fort McMurray fires."
By deploying a cellular on wheels (COW), telecom companies can park a trailer or van outfitted with a radio antenna and an electronic radio transceiver in key areas to provide temporary wireless coverage during a disaster — the same technology often deployed at concerts to add extra bandwidth for the crowds.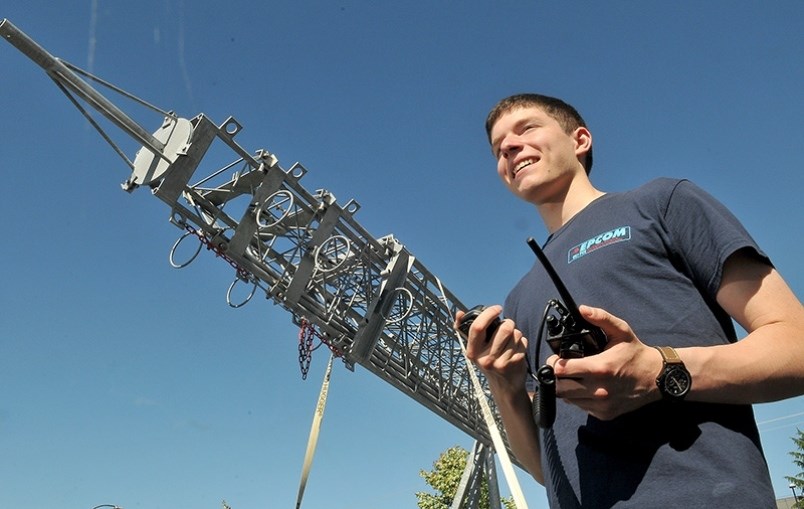 For the Coukells, who are both in their 70s, the recent outage experience has led them to take matters into their own hands. Instead of relying on Telus, Glen Coukell decided to pick up his own power bank to charge the couple's single flip phone they keep for emergencies. And he's hoping others in his situation will do the same. 
"Something like this shouldn't escape the fine print," he said. "If there's an earthquake, it's a scenario that people need to be prepared for. 
"Batteries go out."