Port Coquitlam may look like a modern urban town — with the unusual perk of free parking — but, for a few hours anyway, it will be a post-apocalyptic world where a few survivors from a global flu epidemic are trying to rebuild society.
Sadly, they don't look too successful in that regard because the main set being constructed is a church with a giant memorial to the dead.
Still, if you're in downtown Port Coquitlam, expect traffic control on Shaughnessy Street and some parking restrictions — and keep your eyes peeled for screen stars.
Check out Amber Heard's Instagram post below
Thursday, when The Tri-City News checked out the scene, it was a gloriously sunny day and crews were doing security, posting parking signs and working on a set for the The Stand (also known as Radio Nowhere), a 10-episode CBS series adapted from a Stephen King novel about a world after 99% of the population has died from a deadly form of the flu that was created in a military lab and released by mistake.
The City of Port Coquitlam alerted us to the film shoot with a Tweet yesterday, and we wrote about it, here, generating thousands of readers.
So out of curiosity, we went to the scene of today's TV series shoot to see what's going on.
Judging by the work already done to prepare for Friday's filming, Port Coquitlam stands in for Boulder, Col., where a group of survivors is trying to re-build society.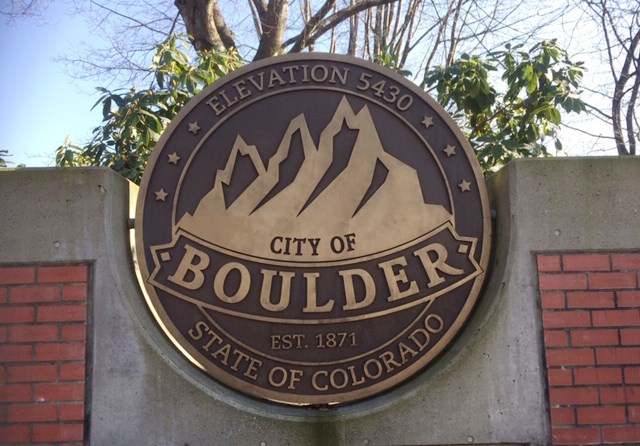 In addition to Boulder signage at Leigh Square and a bus stop out front of Port Coquitlam city hall, which also has a sign and the slogan "Happiest Place in America," an outdoor church was being created in the square, complete with pews and a pyramid-shaped memorial.
Although there were plenty of security people, set builders and other crew members, there were no signs of the actors set to play the main characters in the science fiction/horror story adapted for TV.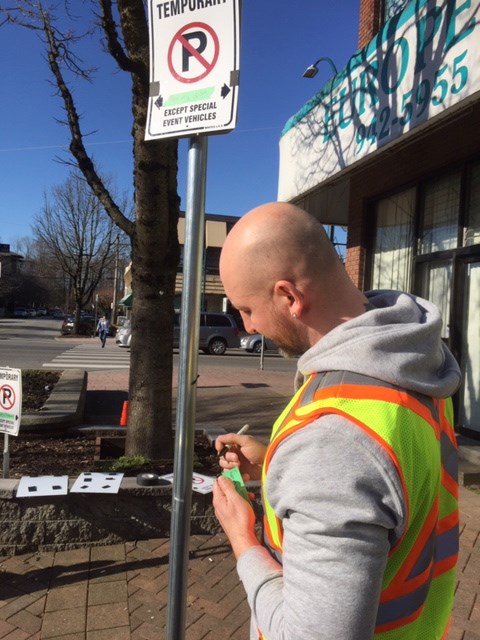 They were likely busy elsewhere and few have apparently talked about their visit here, although Amber Heard, who plays Nadine Cross in the series, posted on Instagram that she was "smitten" with Vancouver during shooting in the city in September.
Other actors in the show, which is expected to air this year, are James Marsden, who plays Stu Redman; Whoopi Goldberg, who plays Mother Abagail; Greg Kennear, who plays Glen Bateman; and Alexander Skarsgård, who plays Randall Flag.
Fans of Stephen King know he is a master of horror and this mini-series is expected to have some gripping scenes, possibly even some horror scenes.
But for Carol Letnes, who was drinking coffee with her friend outside Starbucks next to city hall, there's nothing scary about it.
Letnes said she likes the "energy" the movie industry brings to towns like Port Coquitlam as well as the jobs it creates for people and additional funds for people who rent out their homes.
"It's not inconvenient," she said, when streets have to be closed temporarily or the local grocery store is shut for a movie shoot, "those are minor limitations," she added noting the film industry is good for the local economy.