A retired Coquitlam parks and recreation manager says the Centennial totem pole should be relocated to a place of prominence if council decides to approve $30,000 in restoration funding.
Don Cunnings was executive secretary of the city's first Centennial committee and recalls the pole raising and carving project initiated by The Columbian newspaper to mark Canada's 100th anniversary.
Today, though, the paint on the 50-year-old totem pole is fading, the cedar is cracked and a decorative horn is missing from the head of the thunderbird.
A report on maintaining the city's cultural assets says it would cost $30,000 to refurbish and maintain the pole, a project that could be funded in next year's city budget to mark Canada's 150th birthday.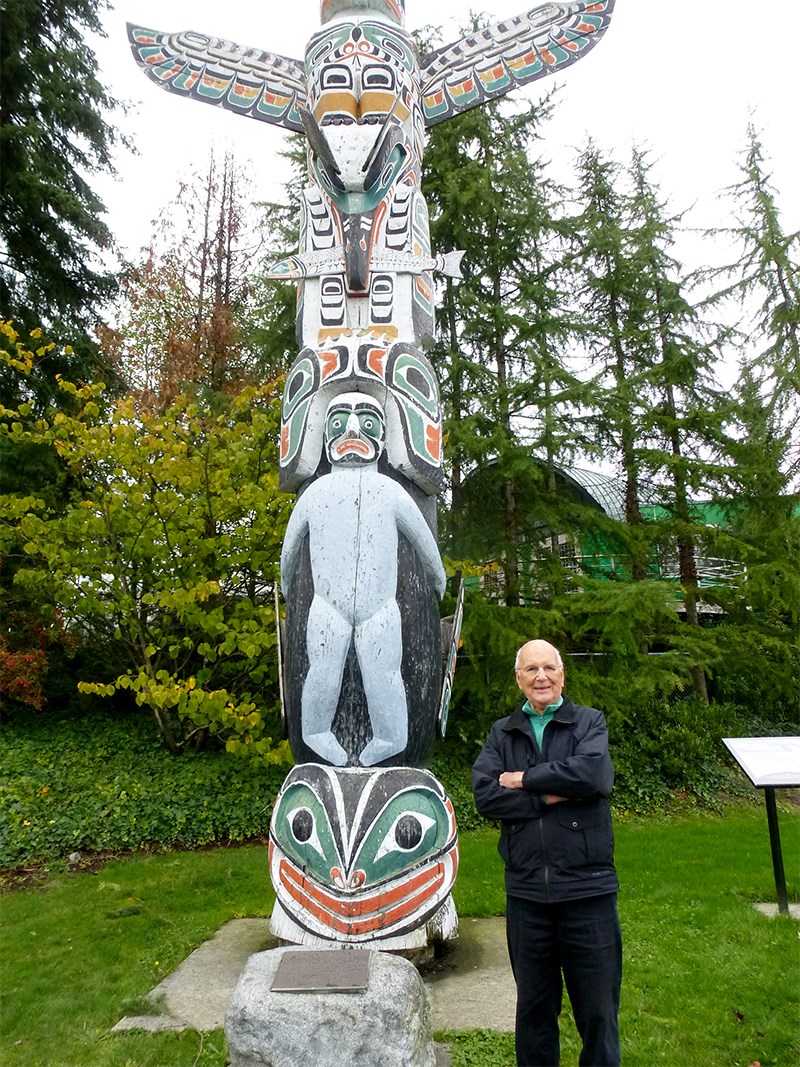 Cunnings, who visited the pole with The Tri-City News on Wednesday, said the majestic 25-foot sculpture appears to be hidden behind a number of community facilities.
If the city spends money on restoration, Cunnings said, he would like it moved to a better vantage point so the public can see the art work and reflect on First Nations' contributions to Canadian culture and society.
It has already been moved once to its current location, when Dogwood Pavilion was expanded, and a new interpretive sign has been installed but Cunnings said the totem pole, created by three carvers from Alert Bay, could be on Poirier Street instead of behind the tennis court.
"To me, it's of cardinal importance to reflect on our history," Cunning said.
He recalls that in 1967, there was no recognition of First Nations culture and history in Coquitlam, and so the totem pole paid for with community contributions of $1 per square inch was an important milestone.
Cunnings said the pole dedication was attended by the then-chief of the Kwikwetlem First Nation and he said the Kwikwetlem people should be involved in any future restoration and dedication.
Linda Baker, the city of Coquitlam's cultural and community events co-ordinator, agrees that the pole is a magnificent work of art that needs to be preserved.
During research on the totem pole, she learned that it was carved by John Edward (Ted) Neel, Lloyd Wadhams and Robert (Bob) Whonnock, and when the artists' family members were shown the sculpture recently, they were able to identify their ancestors' work, she said.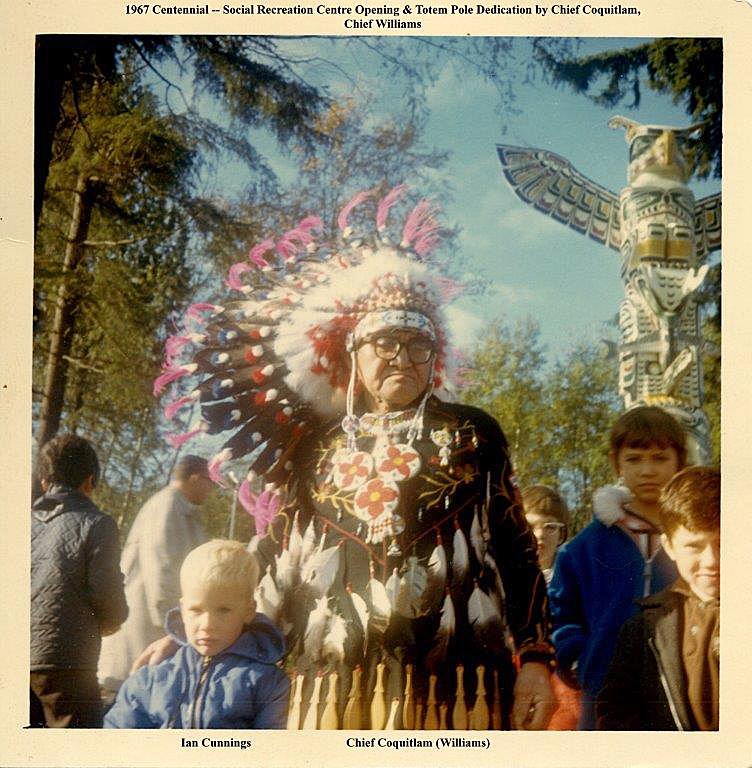 In all, four poles were carved with funds raised by Columbian readers for the Centennial project, and though they don't represent Coast Salish traditions, which had house poles, not totem poles, they were an effort to honour Canadian history with First Nationals art, Baker said.
"The totem poles are majestic, they make a statement, they are amazing," Baker said.
She said the artists' family and members of the Kwikwetlem First Nation had a chance to get a close look at the pole depicting a thunderbird with a bear on its belly, a raven with a salmon in its beak and an orca with a man on its back, and said it was was worth preserving.
"It's a beautiful piece of art and with a bit of money put into it to preserve it, it should last a lot longer."