For sale signs dot the landscape in Moody Centre and with the Evergreen Line on its way through Port Moody, the city is about to undergo a major transformation.
Home to one of the most eclectic collections of pre-war and First and Second World War housing in the region, the area is becoming ground zero for redevelopment.
Indeed, there are 40 Moody Centre homes listed on the city's heritage register, many of them lovely examples of Craftsman-style architecture with open verandas, sloping roof lines and textural siding and shingles.
What will become of them as development pressure ramps up?
Fred Soofi, an Anmore resident who owns Pasta Polo restaurant in Coquitlam, hopes he can save a few.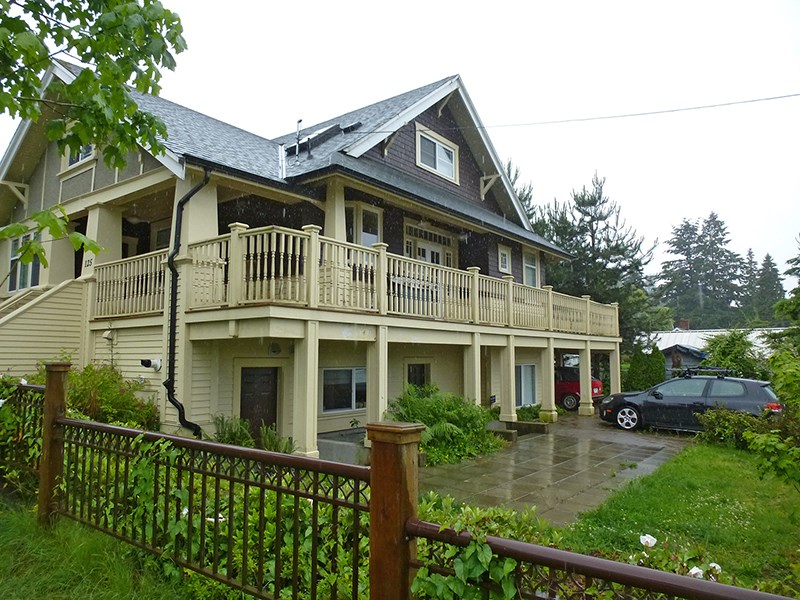 Over the past few years, Soofi has been buying lots and moving houses around in a kind of low-key game of Monopoly where the goal is heritage preservation rather than big profits. To date, Soofi has moved two houses that have been repurposed: The Appleyard residence — now part of the Port Moody Arts Centre — and another home, the Alexander residence at 125 Grant St.
In the first instance, Soofi purchased the home previously located on Clarke Street and moved it across the street, selling the property to a restaurateur who opened Heritage House Pizza, before it was sold again to make way for the Evergreen Line.
"They had to move it," Soofi says of the Appleyard house, noting that his foresight in getting heritage designation with the city preserved it for future generations.
"In a few years, you will see a different type of city," he says, driving along Clarke Street. "You want to keep a few to keep the heritage."

PRAIRIE HERITAGE
Soofi has been interested in historical buildings since he was a restaurant owner in Regina, where he moved from Iran 44 years ago. When the building where his eatery was located became available — then called the Old City Hall Mall — he bought it, clock tower and all. It was one of several heritage buildings he renovated in the prairie city before moving to Port Moody.
Now he has three more Port Moody heritage buildings in his sights.
One waiting relocation on St. Johns Street is the Siddall residence, a Craftsman bungalow once owned by James Pridham Siddall, a sawmill engineer. If Soofi doesn't move the house, it will surely be knocked down as it's within walking distance of Moody Centre Evergreen Line station.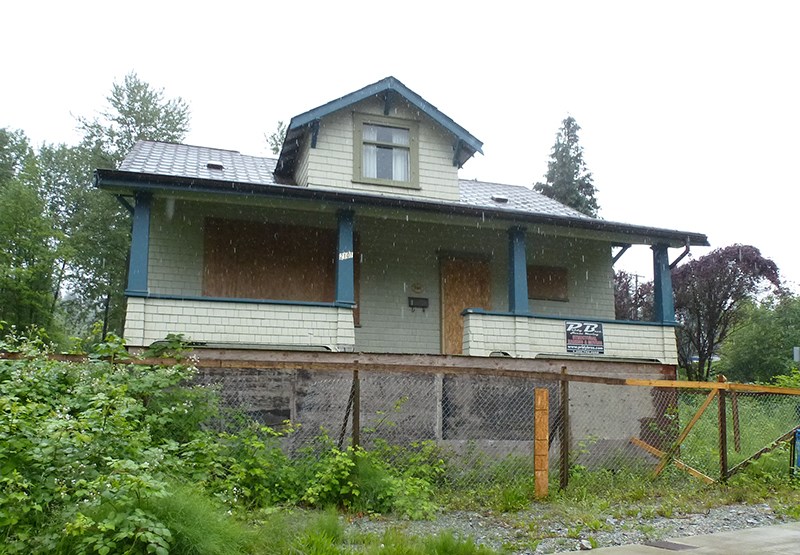 Meanwhile, the Moisio Residence, another Arts and Crafts-style bungalow temporarily located on a property Soofi used to own at the corner of Clarke Street and Barnet Highway, is awaiting a new home. Built in 1912, this home was owned by Esa Moisio, a millwright at the Thurston-Flavelle Mill who was also an alderman.
Finally, there's the Sutherland residence, which has to be moved to make way for a 12-unit townhouse development recently approved by council at 2830 St. George St.
Moving houses is costly, Soofi can pay upwards of $100,000 for the work, and he typically pays several thousand for the homes as well. Getting city approvals take years, which is why developers don't typically take it on.
To make the endeavour financially worth the effort, he needs to find a property, usually a corner site, where with clever planning, two or three houses can sit where there was just one before.

MOVING ISSUES
"For me, it's not just business. I do make money but I don't make a lot of money," Soofi says.
And while saving homes from the wrecking ball is not for the faint of heart or short of cash, he doesn't blame the property owners who sell their older homes, noting many of them are elderly and need the money for retirement.
With property values rising, a home in Moody Centre could be worth a million dollars or more. Soofi could build new and re-sell the larger home but says that's not his style.
"I come from a country where older buildings were appreciated," he says, although he's not sure whether that's still the case in his former homeland.
Still, moving homes onto new sites can be controversial, especially when they result in densifying older single-family neighbourhoods, and Soofi admits he faced some challenges from the public when placing the Alexander house next to the Judd house.
Four years later, both are an accepted part of the neighbourhood, protected under a city heritage bylaw.
"I have a vision," Soofi says, "I see that if these buildings are not saved, you won't have any character."