A cannabis retail shop that's been a cause of consternation to some residents of Port Moody's Suter Brook village is opening today(Friday).
Burb is the city's second cannabis shop, and the company's third in the Tri-Cities. The others are in Port Coquitlam.
John Kaye, Burb's CEO and creative director, said the store offers a range of products, from flower to concentrates, edibles, drinks and accessories. He said the company prides itself on its personal approach to customer service.
"We've purposely chosen to de-tech the cannabis buying experience," he said in a press release, adding the company is also supporting various causes in the city, including contributions to the Port Moody Foundation, Port Moody secondary school, and Noon's Creek hatchery.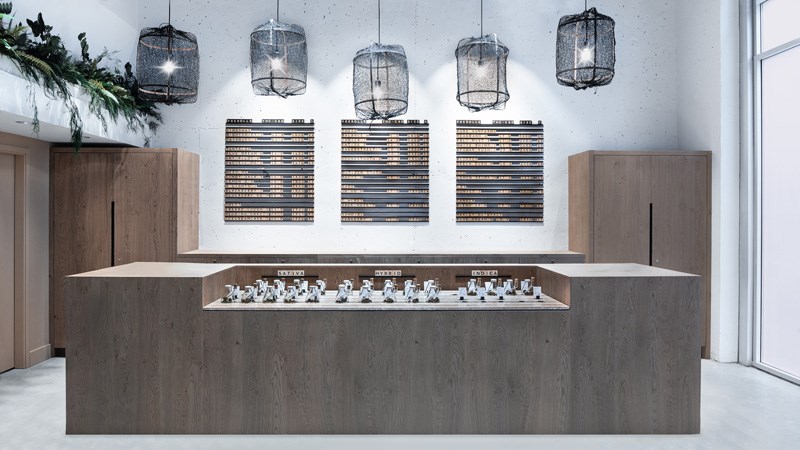 Still, several neighbours weren't impressed by the shop's location, on the ground floor of a residential condo building at 101 Morrissey St., when the company's application for zoning bylaw amendments came before council last December. Dozens signed a petition and expressed worries about smell, possible access to children and that customers would consume their purchase right outside the doors.
While some councillors agreed the Suter Brook location wasn't appropriate, others said any issues could be readily dealt with enforcement of existing bylaws. It also met the city's requirement to be at least 75 metres away from any sensitive uses like a daycare or community centre.
After initially committing to allow up to five shops to open in Port Moody in the first year since giving its assent for cannabis sales in the city, council granted the necessary zoning amendments to only three locations.
Kiaro opened its shop at 2816 St. Johns St. last March, and in June council gave the go-ahead to local pub proprietor Rylie Abelman to locate his proposed Happy Hippie cannabis shop at 2343 Clarke St., in the city's historic downtown business district. He's still waiting for the provincial Liquor and Cannabis Regulation Branch to complete its "fit and proper" assessment of his financial and personal background before proceeding on renovations to his storefront.